Death Of Memphis Horns Staple Wayne Jackson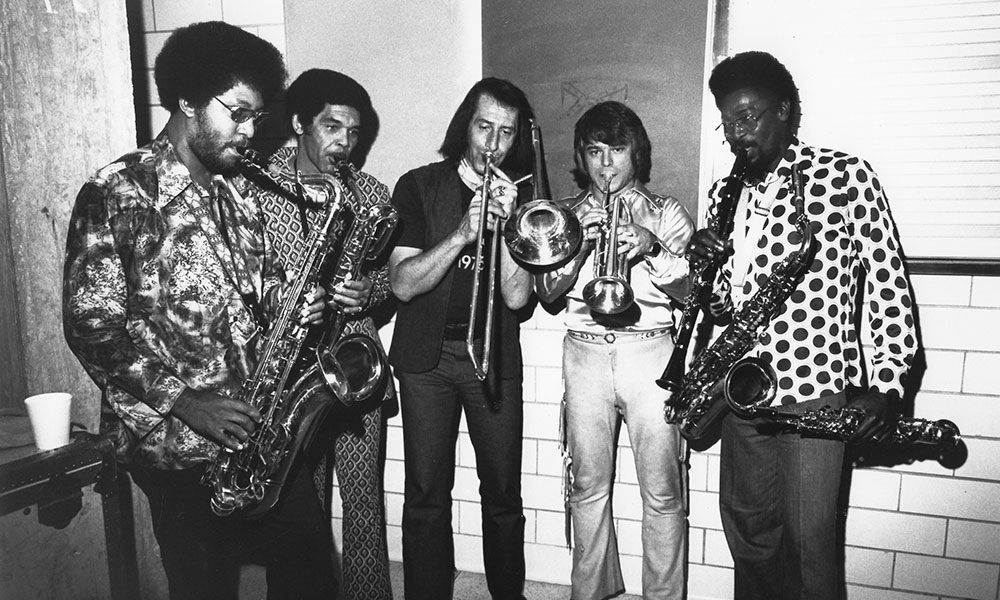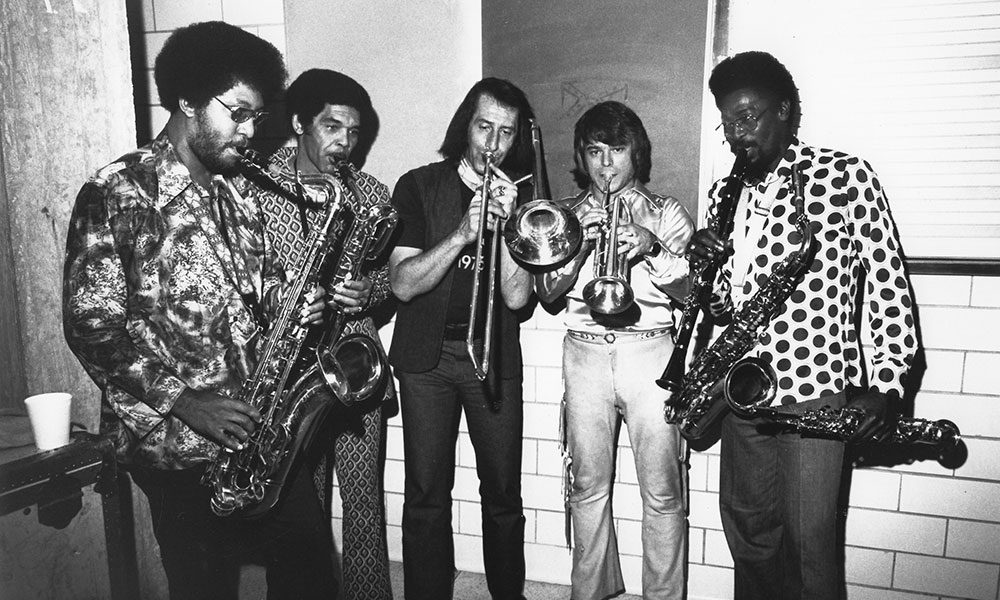 The death has been confirmed of trumpeter Wayne Jackson, a mainstay of countless classic soul and rock records as a member of the Memphis Horns. He was 74 and died in hospital yesterday evening (21) of congestive heart failure, with his wife Amy at his side.
Jackson and his Memphis Horns partner Andrew Love were awarded a Lifetime Achievement Grammy for their work in 2012, a matter of weeks before Love passed away at the age of 70. Stax Records, the pair's longtime spiritual home, estimate that the pair played on 52 No. 1 records and 83 gold and platinum records in their storied careers.
For decades, the Memphis Horns underpinned the very sound of American soul music, both at Stax Records and beyond. Jackson and Love played on such undying staples as Wilson Pickett's 'Land Of 1,000 Dances' and 'In The Midnight Hour,'  Sam & Dave's 'Soul Man,' Aretha Franklin's 'Respect' and tracks by Otis Redding, Isaac Hayes, Al Green and countless others.
In the pop-rock world, they featured with such greats as Elvis Presley, Neil Diamond and James Taylor, and in later years were the soulful ingredient on such huge hits as Steve Winwood's 'Roll With It,' U2's 'Angel Of Harlem' and Peter Gabriel's 'Sledgehammer.' They toured with the likes of Rod Stewart, the Doobie Brothers and Stephen Stills.
Jackson was born in West Memphis in 1941 and received his first trumpet from his mother at the age of 11. "I opened up the case," he later wrote, "and it smelled like oil and brass. I loved that, so I put it together, blew, and out came a pretty noise. My first taste of Sweet Medicine."
He played trumpet in bands at school and won local notoriety before, in 12th grade, becoming a part of Memphis band the Mar-Keys, whose 'Last Night' instrumental became a massive crossover hit in 1961. It spent three weeks at No. 2 on the R&B chart and went to No. 2 pop. Jackson was just 17.Jackson, Love and fellow saxophonist Floyd Newman became a core part of the Stax sound, often working with the MGs and also working at American Studios, run by Chips Moman, who died on 13 June at the age of 79. Jackson is pictured here in sunglasses with Eddie Floyd, Sam Moore, Steve Cropper, Otis Redding and Arthur Conley during the famed Stax/Volt European revue in 1967.
As Gerri Hirshey wrote in her seminal soul music history Nowhere To Run, "they could yank a listener into a song head-first, heralding the midnight hour or keeping a macho strut through 'Soul Man.'
"I loved the way those guys heard," said Isaac Hayes in that volume. "They listened with one giant ear between them. Which, I guess, is the ultimate head arrangement."
Jackson and Love incorporated the name of the Memphis Horns in 1969, and Jackson moved to Nashville in the late 1970s, working on the road for three years with country giant Marty Robbins. A call from Gabriel to appear on 'Sledgehammer' brought him into the mainstream rock world in the mid-1980s.
He went on to record with Sting, Billy Joel, Bonnie Raitt, Neil Young, Jack White and many others, in addition to the artists named earlier. He toured with Stills, the Doobies, Joe Cocker, Jimmy Buffett and Robert Cray, to name only a few.
Other memorable albums and tracks to feature Wayne's trumpet included B.B. King's Blues Summit, Mark Knopfler's Sailing To Philadelphia, Buddy Guy's Living Proof and Jack White and Alicia Keys' James Bond theme 'Another Way To Die.' Jackson wrote three volumes of autobiography under the collective title In My Wildest Dreams. He is pictured here at home with his wife Amy.
On his website, Jackson is quoted thus: "My life, so far, has been filled with Sweet Medicine, and is a bridge spanning five generations of American music."
Format:
UK English