Watch Def Leppard Play 'Pour Some Sugar On Me' On The Howard Stern Show
The legendary rockers are set to be inducted into The Rock And Roll Hall Of Fame on Friday, 29 March.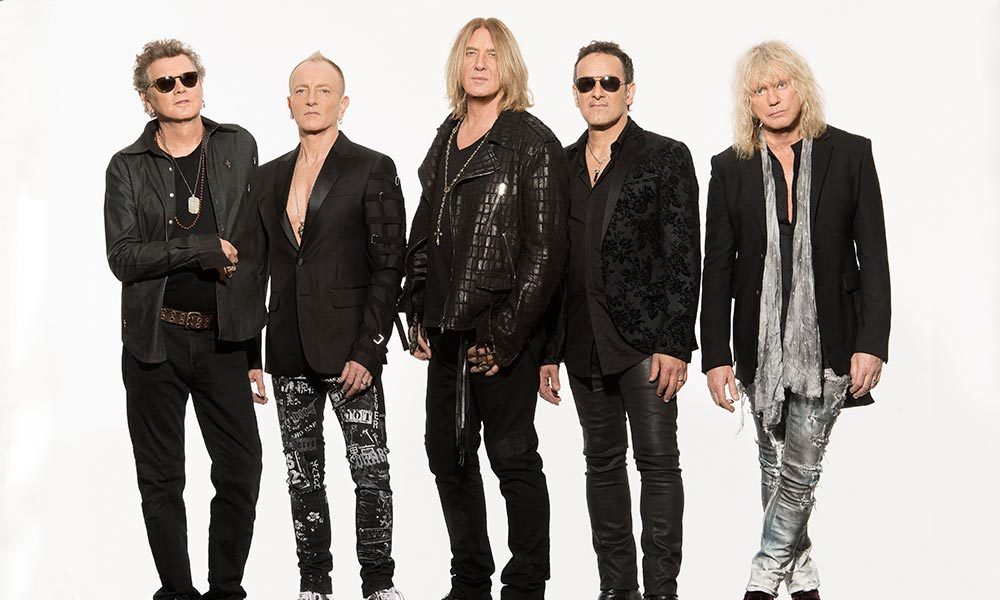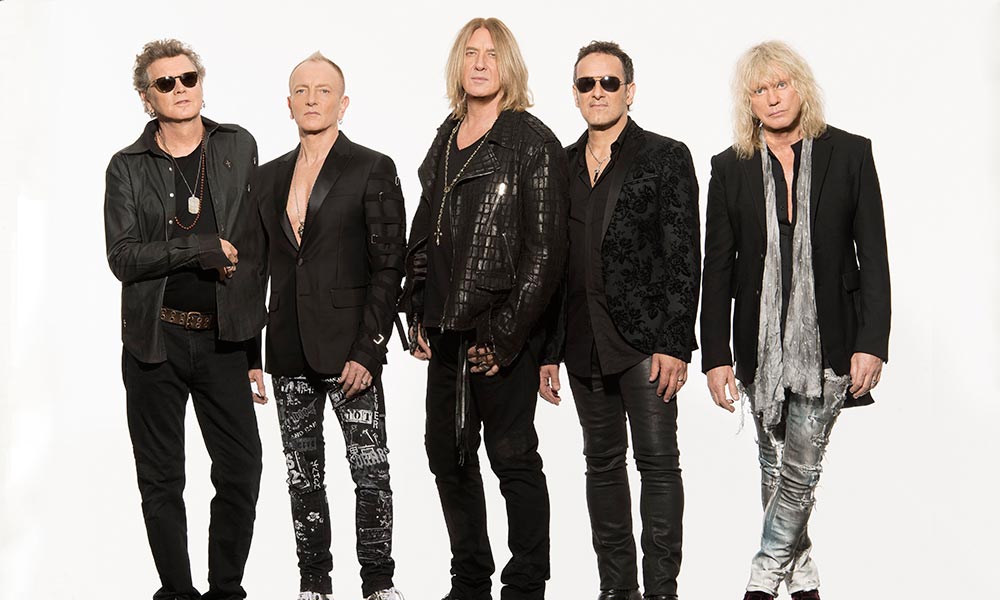 Def Leppard rocked the Howards Stern Show studio on Tuesday, 26 March, sitting down with the legendary DJ just a few days before the band's long-awaited induction into the Rock and Roll Hall of Fame.
Def Leppard "Pour Some Sugar on Me" on the Howard Stern Show
Frontman Joe Elliott, bassist Rick Savage, drummer Rick Allen, and guitarists Phil Collen and Vivian Campbell tackled an array of subjects during their visit, including drawing inspiration from David Bowie and Queen, making their multi-platinum albums Hysteria and Pyromania, and how Allen persevered after a horrible 1984 car accident took his left arm.
The band also performed two live songs for Stern: a cover of David Bowie's legendary 'Ziggy Stardust' and a stripped-down rendition of one of their many chart-topping originals, 'Pour Some Sugar on Me', which you can watch them perform above.
Def Leppard listed quite a few musical inspirations during their conversation with Howard, like Queen, Marc Bolan of T. Rex fame, Thin Lizzy, AC/DC, and even punk acts like the Clash, but few entertainers shaped their development quite so much as David Bowie.
"We were lucky we grew up in an era … we saw black-and-white turn into color," Joe Elliott told Stern. "So, we saw Gerry and the Pacemakers or Herman's Hermits and Tom Jones in black-and-white, and then we saw Bowie and Slade and T. Rex in color with all this glittery stuff. And it was mind-blowing – it was an absolute, you know, sensory overload on your eyes," he continued.
Elliott eventually performed alongside Bowie during a 1992 tribute to recently departed Queen singer Freddie Mercury. They—along with Mott the Hoople's Ian Hunter, Mick Ronson, and the surviving members of Queen—delivered an epic rendition of 'All the Young Dudes'.
Elliott and Bowie's relationship, however, actually stretches back a few years further.  The singer told Howard Stern his first run-in with the rock icon actually occurred at Bono's house in 1990 after the U2 singer invited him to a barbecue at his home in Ireland.
"He says, 'Come with me, I want to introduce you to somebody,'" Elliott recounted. "And he walks me up into this room where the snooker table is, and Bowie sat on the snooker table, and Bono says, 'I thought you might just want five minutes.'"
On Friday, 29 March, Queen guitarist Brian May will introduce Def Leppard at the 34th Rock and Roll Hall of Fame Induction Ceremony at Brooklyn's Barclays Center where they will join the ranks of so many of their idols.
Explore Our Def Leppard Artist Page.
Format:
UK English