Del Amitri Announce Free December Show For Scottish Health Workers
The gig is scheduled for 9 December at the famed Barrowland venue in their home city of Glasgow.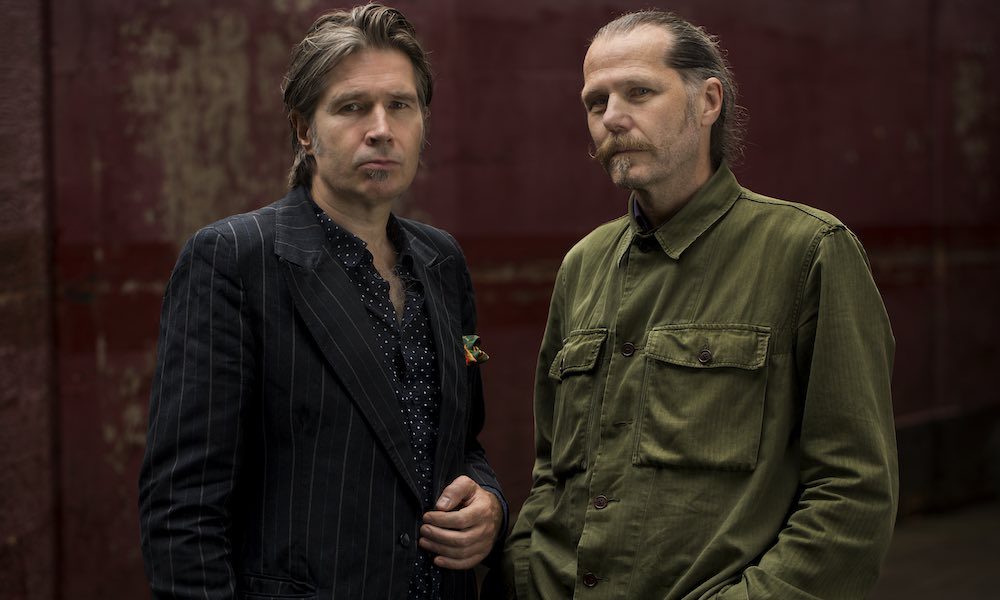 Much-loved Scottish band Del Amitri have announced a free show for Scottish NHS (National Health Service) staff. It's scheduled for 9 December at the famed Barrowland venue in their home city of Glasgow. The gig will be the band's first in more than two years and is their thank you to the workers who are making such a massive and selfless contribution to public health during the coronavirus crisis.
The current line-up of the band features founding member and frontman Justin Currie and longtime members Iain Harvie (guitar) and Andy Alston (keyboards). They're augmented by guitarist Kris Dollimore and drummer Ash Soan, both of whom joined in the late 1990s.
Del Amitri - Nothing Ever Happens (Official Video)
Del Amitri sold millions of albums and singles during their heyday, releasing six studio albums between 1985 and 2002. They had five consecutive top ten albums in the UK, including the 1998 compilation Hatful Of Rain, and amassed an impressive array of signature hits, 15 of which made the UK top 40. They included such anthems as 'Nothing Ever Happens,' 'Always The Last To Know,' 'Driving With The Brakes On' and 'Roll To Me.'
"In these dark days," says Currie, "with not a huge amount to look forward to, we just thought this gig would make for a great pre-Xmas night out for all those Scottish NHS workers who've gone above and beyond these last few weeks, and possibly have a harder few weeks ahead.
"What better way to get out of this hell?"
"It'll be our first show in over two years and it's at Barrowland Ballroom, a sort of heaven for us and what better way to get out of this hell? It's just our small way of saying thank you…and we promise we won't play that football song." That's a reference to their 1998 single 'Don't Come Home Too Soon,' inspired by the Scottish national soccer team's appearance at the World Cup Finals that year.
Del Amitri - Always The Last To Know
Tickets for the December show will be limited to two per person (eligible staff and one guest) and will be available online only via Ticketmaster from 10am tomorrow (10 April). Ticket applications must only be made by eligible frontline staff, who must bring their valid staff ID card (original format, no photocopies) to the show as ticket checks will be in operation.
All tickets will carry the name of the person who made the booking, and this must match the name that is on the original ID card or admission will be refused. The guest of the eligible staff member will need to present and enter the venue at the same time.
Listen to the best of Del Amitri on Spotify.
Format:
UK English