Watch Devon Gilfillian's Captivating Lyric Video For 'The Good Life'
The song comes off the soulful singer-songwriter's debut full-length, 'Black Hole Rainbow.'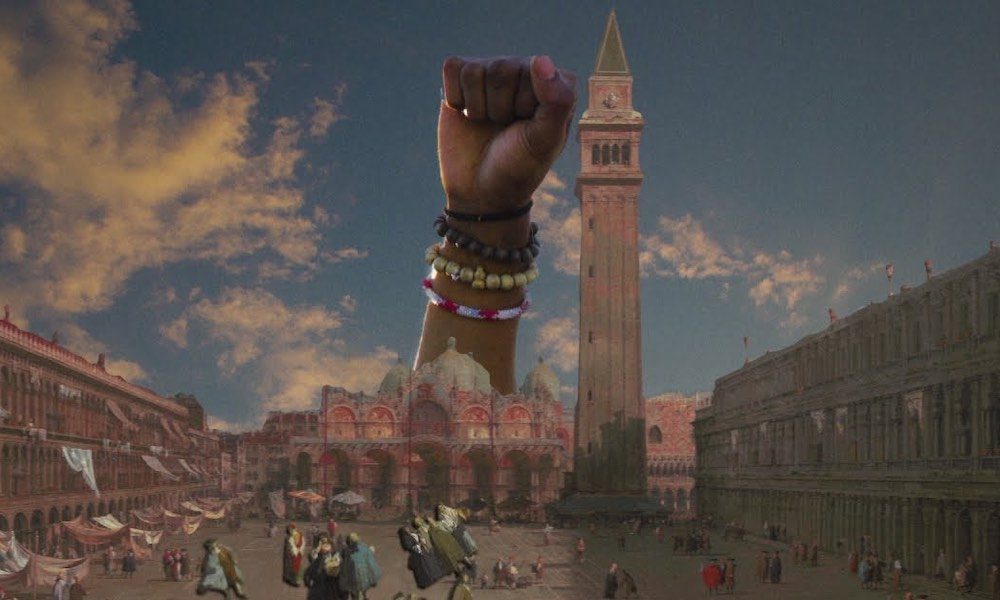 Singer-songwriter Devon Gilfillian shared a beautiful, collage-style visual for his single, "The Good Life," which incorporates images that the Nashville-based artist captured during local Black Lives Matter protests. The soaring, soulful track comes off Gilfillian's debut album, Black Hole Rainbow.
Devon Gilfillian - The Good Life (Lyric Video)
Directed by Jonah Best and Rahul Sharma, the hopeful "Good Life" opens with a powerful, written message: "The fight for love, and the battle against social injustice starts with understanding the struggles of people who don't look like you. We will only find peace when we replace fear with love for all humans."
In a short film, Gilfillian also offers additional context about the song, calling "The Good Life" "a dream of the future, a future where we see each other and our differences and we recognize how beautiful they are…. A future where equality and equity is not a question." The artist's full mission statement can be viewed on YouTube.
In a statement, the artist added, "I wanted to write a song about how beautiful it is that someone has a different belief system, different skin color, or comes from a different country." He continued, "This country is made up of people who came from many different countries. That's what makes this country so beautiful. Only when we embrace each other's differences with love, while ACTUALLY acknowledging each other's past, will we find understanding and change."
Over the past few months, Gilfillian has performed the song on CBS This Morning Saturday, KCRW's In Residence, and WXPN's World Cafe sessions. Earlier this month, Gilfillian played a remote set for Willie Nelson's virtual 4th of July Picnic, where he joined an all-star line-up that included Sheryl Crow, Margo Price, and Ziggy Marley
Born and raised in Philadelphia, Gilfillian began playing the guitar and singing as a teenager, thanks to the encouragement of his father, a local wedding singer. The artist enjoyed a steady diet of R&B, hip-hop, rock, blues, and soul music – from his father's favorites, like Ray Charles, Stevie Wonder, Otis Redding, and The Temptations to the new sounds of his own generation, including the Wu-Tang Clan, Kanye West, Notorious B.I.G., and Jay-Z.
Gilfillian first gained attention in 2016 with his electrifying, self-titled EP. Two years later, he signed to Capitol Records and hit the road – opening for such acts as Grace Potter, Keith Urban, Gladys Knight, Local Natives, Mavis Staples, Michael Franti & Spearhead, and the Brothers Osborne.
Since releasing Black Hole Rainbow, Gilfillian has received wide praise. The Tennessean hailed it as "one of the best albums released this year, period," while The New York Times called it a "formidable debut." American Songwriter, meanwhile, hailed "The Good Life" as a "soul-soothing ode to finding peace and beauty in life."
Most recently, Gilfillian launched The Good Life Fund, which supports organizations that are doing good in the world, including the Give A Note Foundation and Rebuilding Together Nashville.
Black Hole Rainbow is available now and can be bought here.