Documentary On California's Influential Palomino Club In Development
'Palomania' will tell the story of a venue instrumental in nurturing the talents of many country music notables.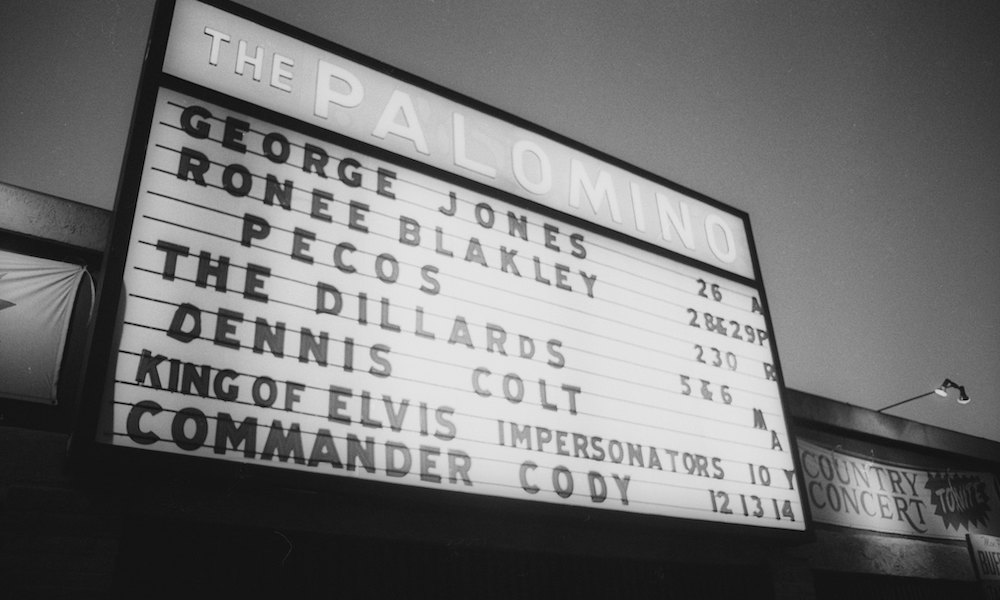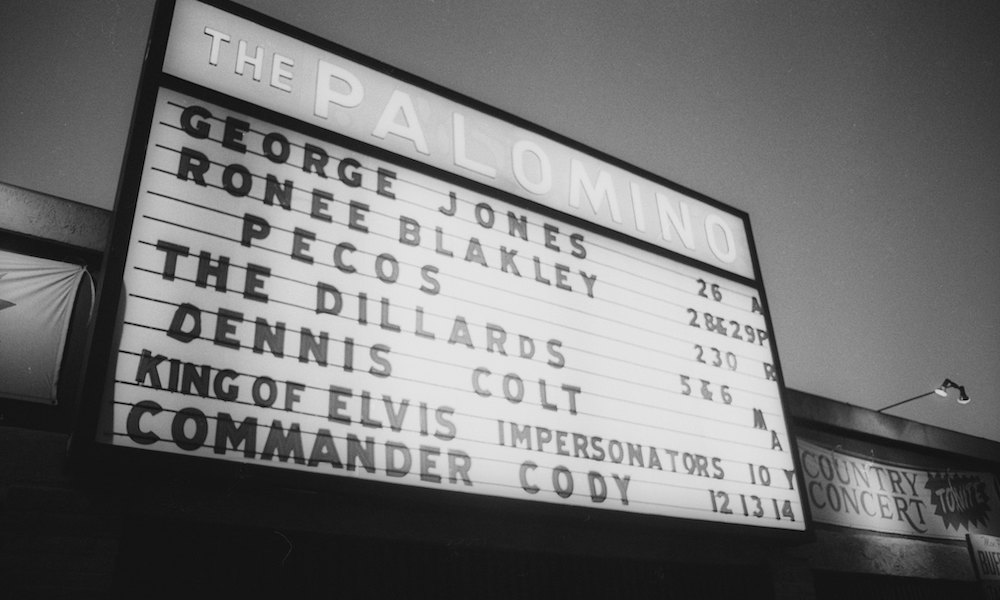 A documentary is in development about the Palomino Club, a fixture on the Los Angeles live circuit from the late 1940s into the 1990s. Mule Kick Productions' Palomania will tell the story of a celebrated location that was instrumental in showcasing and nurturing the talents of many country music notables.
The production company, and director Adrienne Isom, are working with the International Documentary Association as a fiscal sponsor, to complete the film for release in 2022. A number of prize packages are on offer to generate funding. More information is available at www.mulekickproductions.com.
The packages include a Palomania T-shirt and special clips and photos of behind the scenes footage, for donations of $100.00 to $250.00; all of this, a vinyl record of the soundtrack for Palomania and a namecheck on the film's social media ($250.00 to $500.00); and all of the above plus your name in the film's credits ($500.00 and up).
Mule Kick are interviewing many stars of country and roots music whose careers were developed in California and the Palomino in particular. They include Emmylou Harris, Lucinda Williams, John Jorgenson, Buddy Miller, Joe Ely, Jim Lauderdale, Dave Alvin, Rosie Flores, and many more. The Emmy-winning Kevin Sarnoff is on board as director of photography.
The Palomino, located in the San Fernando Valley, opened in 1949, and was leased in 1952 to Billy and Tommy Thomas, who later bought it. Hank Penny and Patsy Cline were among the early performers, and the club became key to the career progress of other artists such as the Flying Burrito Brothers, Dwight Yoakam and the Desert Rose Band. Regular performers included George Jones, Eddie Rabbitt, Linda Ronstadt, and Jerry Lee Lewis, who remarkably played there at least once a year from 1957 to 1987.
"The Pal" helped the development of such sub-genres as the Laurel Canyon sound, cosmic country, cowpunk, outlaw country, and the Bakersfield Sound. It also featured in several movies starring Clint Eastwood, including Every Which Way But Loose and Any Which Way You Can. Eastwood regularly hung out at the Palomino when he was a contract player at Universal. Many other major stars came to the club either as visitors or impromptu performers, including Elvis Presley.
Elton John performed at a tenth anniversary party for MCA Records at the Palomino in 1980. Another memorable occasion came in 1987 when Jesse Ed Davis and Taj Mahal were joined on stage by George Harrison, John Fogerty, and Bob Dylan. It was the night on which Harrison and Dylan persuaded Fogerty to perform his own songs, which he hadn't done for many years.