Watch Doechii Barrel Through 'Persuasive' And 'Crazy' On Vevo DSCVR Live Performance Series
The live performance series highlights the best in new music.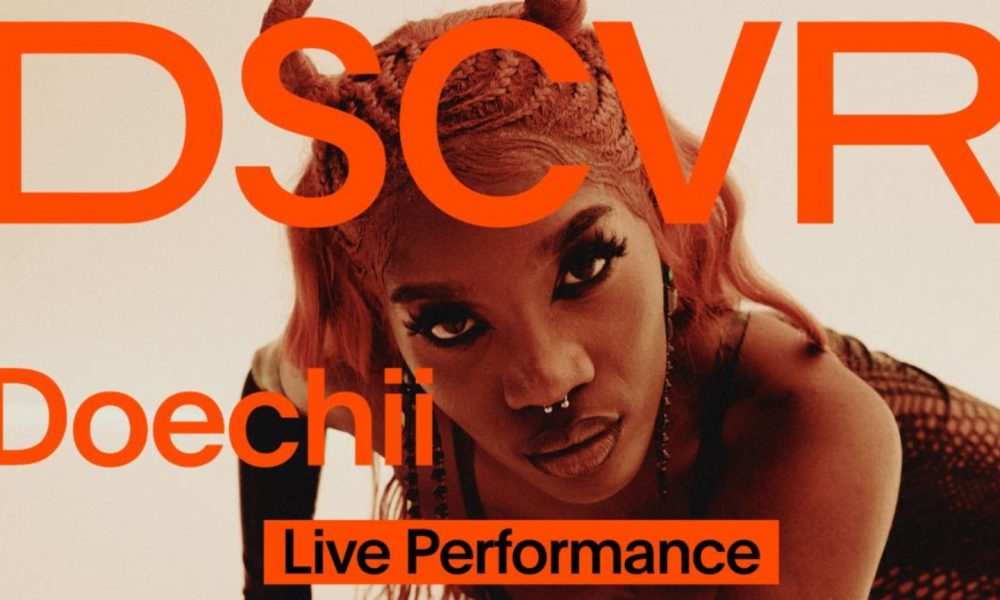 Doechii is the latest artist to be spotlighted by Vevo DSCVR, the live performance series that highlights the best in new music. The rising rapper, who recently signed to Top Dawg Entertainment, offered up live renditions of her latest singles "Persuasive" and "Crazy."
Doechii - Crazy (Live | VEVO DSCVR)
"Crazy" was the first performance out the gate for DSCVR, placing Doechii and her DJ in a completely white room where the aesthetic color splashes would be absorbed to drive the show forward. Throughout the visual, the Tampa native drapes herself across the floor, delivering heated bars with a flare of mystery. When she's up on her feet, the rapper is captivating and in control.
"'Crazy' is about un-contained power, creativity, and confidence," Doechii explained when the single first arrived in April. "People call you crazy when they fear you or they don't understand you. So when I use it in the song I'm reflecting that energy back on them to show them themselves."
Doechii - Persuasive (Live) | Vevo DSCVR
During her DSCVR performance of "Persuasive," the single that preceded "Crazy," Doechii toys with the shadows of the same white walled space. The massive black balloon sleeves of her outfit add a dramatic flare to accompany the layers of harmonies she delivers throughout the track.
"Feel it's the season I should fly solo / I'm so sedated and she so persuasive / This isolation, so sweet you could taste it," she raps. "Wake-bake in the mornin', moonlight, y'all be yawnin'
It's three in thе mornin' and I'm still performin'."
"Persuasive" marked Doechii's first major-label release via TDE. It was the perfect choice to re-introduce the audience to a wider audience on a grand scale. In a statement when the track was released, the rapper shared: "I found a family in TDE. They don't simply follow trends — they create them. Focusing on the music and the art is where my head is at too. We have so much coming at you — and I don't plan to sleep for a while."