Download 2019 Highlights: EODM, Slash, Rob Zombie, Def Leppard, Slipknot
Download 2019 was a mud bath – those who braved the weather were showered with rock excess. Here are some of the weekend's highlights.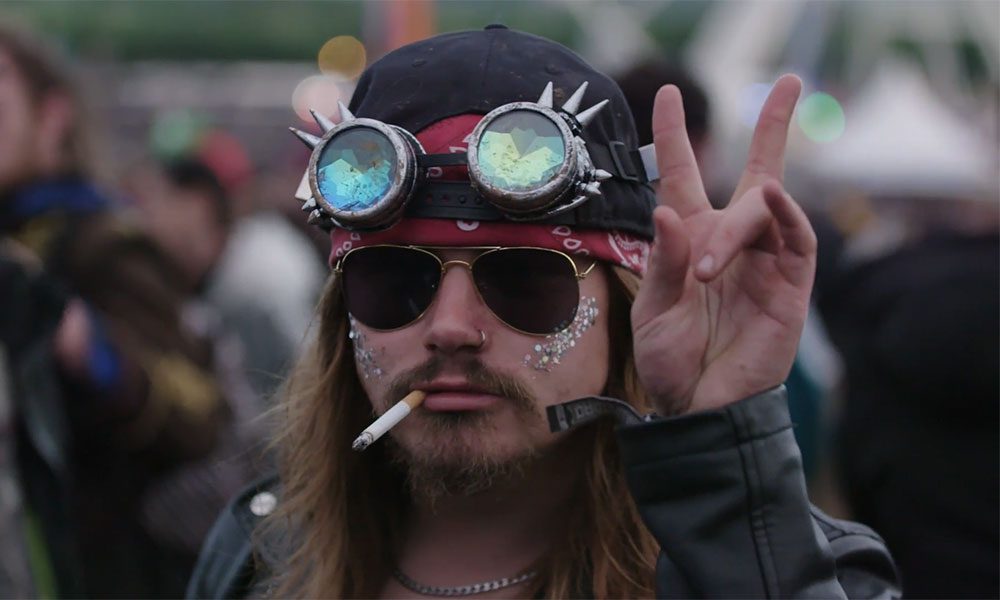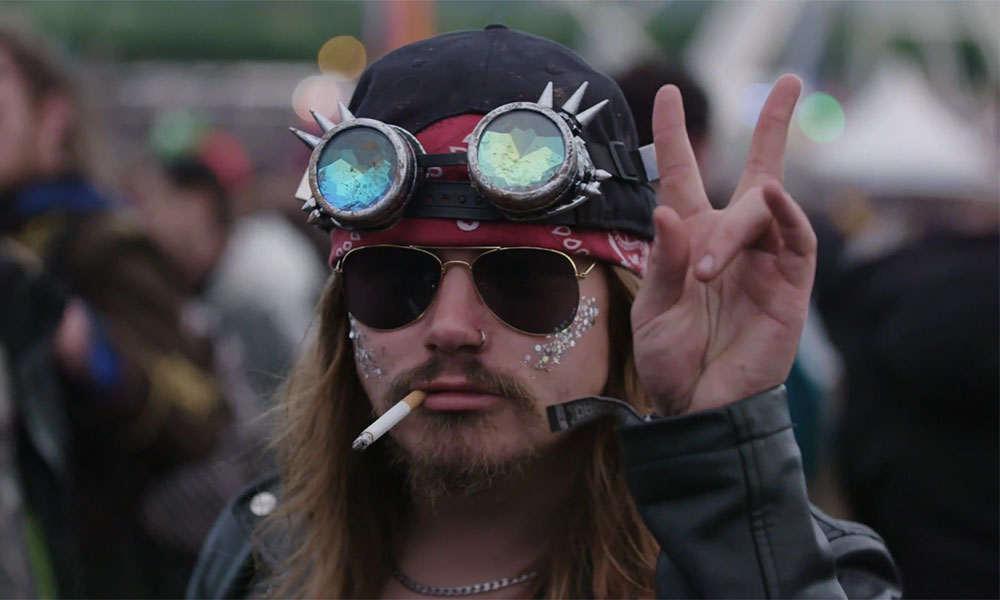 For those who braved the mud on the weekend of 14-16 June, Download 2019 was a belter. Headline performances by Rob Zombie and Def Leppard, a long-awaited UK show from Tesla, and the anything-goes rock blitz of Eagles Of Death Metal were among the highlights of this year's Download Festival.
Watch uDiscover Music's Download 2019 highlights video below, and scroll down for a recap of some of the weekend's stand-out moments.
Download Festival 2019: Friday Highlights And Interviews
Friday: Tesla, Eagles Of Death Metal, Slash, Rob Zombie, Def Leppard
Tesla
This year saw Tesla grace Download's main stage for the first time. Having only played the UK once in the past ten years, there was a hardcore of eager fans awaiting these American giants.
Often unfairly pigeonholed alongside 1989's hair metal bands, Tesla are far closer to the likes of Aerosmith than they are Poison. Their download set was short but offered a fine dip into the vast catalogue the band have put out over the years. Opening with a blistering punch to the face, 'Cumin' Aatcha Live', they then launched into the classic 'Modern Day Cowboy' – somehow ironic, with the straw-carpeted ground soaking up the watery mud. 'Taste Like', from their self-titled new album, got a first UK airing and it sounded great. 'Love Song' brought tears, warmth and, well, love to the crowd amassed at the main stage.
It's always nice to see a double-necked guitar making an appearance via Frank Hannon, and the classics kept coming, including 'Little Suzi' and 'Signs'. Tesla didn't bring the sunshine, but they did keep the rain at bay.
Eagles Of Death Metal
It's clear from the start of EODM's set that they were at Download 2019 to sprinkle a little Californian fun and sunshine on a very wet-looking crowd. With Jesse Hughes on undeniably good form, backed by his very tight live band, they flew through a raucous set of rock'n'roll hits like 'I Only Want You' and 'I Want You So Hard' without taking a breath. When Jesse finally took a minute to acknowledge his audience, it led to a competitive cheer-along between both sides of the crowd which leaves everyone smiling. The fans also got to choose which cover the band perform, either the Bon Jovi classic 'Wanted Dead Or Alive' or the eventual winner, David Bowie's 'Moonage Daydream' (though we're slightly upset we didn't hear Jovi…!).
It turns out that the power of Californian rock'n'roll is strong, because by the end of EODM's thrilling set the sun had made its way out, Jesse was performing a one-handed solo running around the pit and the stage was flanked by two inflatable arm-flailing tube men. The band finished with 'Speaking In Tongues', which includes an Ace Of Spades cover, and Jesse eventually left the stage shirtless and happy knowing we all now "wannabee in LA".
Slash, Featuring Myles Kennedy And The Conspirators
Having played Download with Guns N' Roses last year, this time out Slash had Miles Kennedy And The Conspirators in tow. The trademark hat might have been in place, but his 2019 performance was a more stripped-back affair than GNR fans might have expected, starting with 'The Call Of The Wild', from the group's 2018 album, Living The Dream. Like a backwards time machine, the setlist then ran through 'Halo' and 'Standing In The Sun' (both from the group's 2012 album, Apocalyptic), and then 'Back From Cali', a 2010 solo effort from Slash.
With a setlist that ranged through much of Slash's career, the group couldn't not do a GNR song. 'Nightrain' might have seemed like the right kind of high to leave on, but for 'Anastasia' and a closing 'World On Fire', Slash took centre-stage with a guitar solo that shows why his name get top billing.
Rob Zombie
While the majority of the great unwashed cued for their Hysteria moment on the main stage, an intensely eager bunch on the Zippo awaited undoubtedly the most renowned filmmaker and vegan at this year's Download: Mr Rob Zombie.
Draped in eerie leather tentacles adorned by his signature hellish cowboy hat, Zombie, with band John 5 (guitars), Piggy D (bass) and Ginger Fish (drums), treated the crowd to early White Zombie monsters ('More Human Than Human' and 'Thunder Kiss '65') and tracks from his 2016 solo record, The Electric Warlock Acid Witch Satanic Orgy Celebration Dispenser (including a rousing 'Get High' and the playful 'Everybody's Fucking In A UFO'), while also tipping his hat to UK royalty with a storming cover of The Beatles' 'Helter Skelter', before storming through Ramones' 'Blitzkrieg Bop'.
Zombie admitted the mud put him in a bad mood but he was determined to kick-start the party. He delivered one of the highlights of the entire festival, capping it all with a sneak peek at the trailer for his upcoming film, 3 From Hell, and a 'Dragula' encore. Party started.
Def Leppard
Few bands look as comfortable on a festival main stage than Def Leppard. Ten years since their last headlining slot at Download they returned to perform just one album, 1987's seminal Hysteria.
It's clear Hysteria was crafted to be performed in a setting like this: in front of thousands of fans singing their hearts out. 'Pour Some Sugar On Me' received a huge ovation, as would be expected, alongside other big-hitters like 'Love Bites' and the album's title track.
Singer Joe Elliot commanded the stage effortlessly, sounding as good as ever and looking almost impossibly fresh-faced, while fans were even treated to Phil Collen wearing a jacket, foregoing his usual shirtless look due to the damp and cold Castle Donington conditions.
The music stopped and the band offered a touching tribute to deceased guitarist Steve Clark before launching into a stunning climax to the set which included the ballad 'When Love And Hate Collide' alongside Def Lep classics 'Let's Get Rocked', 'Rock Of Ages' and 'Photograph', cementing their headlining credentials. Hopefully see them in another ten years, if not before.
Saturday: The Beaches, Die Antwoord, Slipknot
The Beaches
The Beaches were the Saturday-afternoon surprise package of Download 2019. Boasting acclaim from Sir Elton John, awards including Juno's Breakthrough Act Of The Year, and support slots with The Rolling Stones at the start of their No Filter tour in Canada, fans in the busy Zippo Tent knew something special was imminent. They weren't wrong.
The all-female Canadian four-piece looked right at home blasting through tracks from their latest EP, The Professional, and for a moment it was as if the mud and rain had disappeared, The Beaches taking fans from Donnnington, UK, to Venice Beach, LA. We'll be seeing more from the soon – and life will be all the better for it.
Die Antwoord
It's fair to say that seeing Die Antwoord live is a surreal experience at the best of times. Watching a South African duo rapping predominantly in Afrikaans over heavily produced electronic/trance beats on the Download main stage, sandwiched between Trivium and Slipknot, made the experience all the stranger. Ninja, the band's heavily tattooed male antagonist, appreciated this weirdness but mentioned they "somehow have the respect of the heavy metal community".
Whether that's true or not, visually the band went the extra mile to try to detach fans from reality. The group's mysterious producer, DJ Hi-Tek, wore a body-morphing mask and orange jumpsuit, sharing his riser with a twerking dancer (was that the first on-stage twerk at Download ever?!). Yolandi, with her uniquely-styled blonde mullet and childish singing style, had a cartoonish presence and enthralling energy, as well as an outfit change for every song. All this happened on a stage with video screens featuring twisted visuals that will most likely appear in audience members' nightmares that night.
But there are reasons why this kind of show worked for a heavy metal crowd. Tracks such as 'Baby's On Fire' and 'I Fink U Freeky' induced a mixture of dancing and headbanging from those braving the onslaught, and the most smiles this writer saw all weekend.
The band finished their set with 'Enter The Ninja', a track which nodded to 00s euphoric house and multiple lyrical Game Boy mentions, and Ninja left the stage with one last very accurate sentence: "Well, that was weird." But hell, it was very fun, too.
Slipknot
A weather delay out of Switzerland almost cost some fans their most anticipated moment of the weekend, but after some concern, Slipknot returned to Download for their first headlining performance since 2015.
A lot has changed in that time – both inside and outside the group – but launching straight into anthems 'People = S__t' and '(Sic)', from their 2001 album, Iowa, and their 1999 debut album, respectively, a noticeably thankful Corey Taylor set the latest chapter in the band's story off on the front foot.
'Spit It Out' was the highlight for the largely boiler-suit-wearing, homemade-mask-covered crowd, who created what will surely stand as the biggest, most muddy mosh pit of 2019. Teasing new music with songs 'All Out Life' and 'Unsainted', and placing secret 2020 tour posters across the site, Slipknot will be back with a vengeance very soon. On this evidence, we can't wait.
Format:
UK English