Drake Shares New SZA-Assisted Single 'Slime You Out'
'For All The Dogs' is out September 22.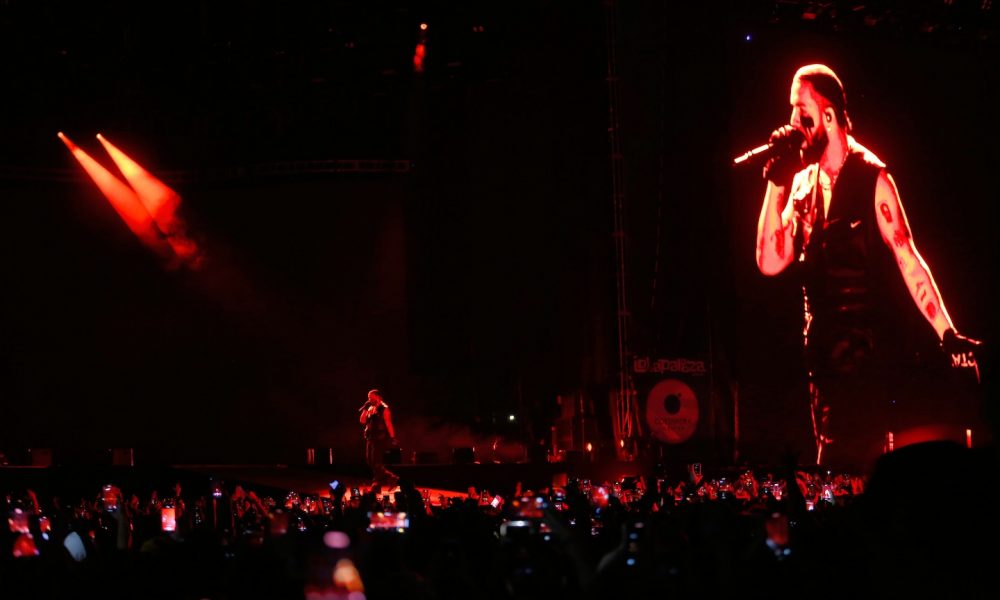 Drake has recruited SZA for a new single entitled "Slime You Out," the first taste from his wildly anticipated new album For All The Dogs.
Shop the best of Drake's discography on vinyl and more.
On the track, Drake sets the stage for SZA's scintillating performance, spitting, "And my slime right here, she got some bars for y'all n____s/ So I'ma fall back and let SZA talk her s__t for a minute." Check out the track below.
Last month, Drake shared the art for his new album, which was drawn by his son Adonis. The image features a white animal-like figure with big ears and bright red eyes against a black backdrop. Check out that announcement here.
Drake - Slime You Out ft. SZA (Official Audio)
Drake first began stirring up more rumors of the collaboration when he took to Instagram to share an image of Halle Berry getting slimed at the Nickelodeon Kids' Choice Awards in 2012. Drake tagged SZA in the post, and she quickly reposted the image, which features a "Parental Advisory" sticker in the corner. Check it out here.
Drake has been sprinkling tidbits about the forthcoming album on his It's All A Blur Tour. Recently, he revealed news of a Bad Bunny collaboration. Before that, during the Detroit stop on his run with 21 Savage, the MC revealed that he and Nicki Minaj have collaborated on a new song.
"I'm gonna give away one thing for you tonight, because I got a lot of love for Detroit," he said while on stage. "So I'm gonna have to tell you that me and Nicki Minaj did our first song together in, like, a really long time. I got a lot of love for her."
The forthcoming album that will probably include the Minaj track is titled For All The Dogs and was announced alongside Drake's new poetry book, Titles Ruin Everything. The collection is out on now via Phaidon. He co-wrote the collection with Kenza Samir, a longtime friend and songwriting collaborator.