Legendary Drummer And Wrecking Crew Member Hal Blaine Dies Aged 90
One of the most prolific session drummers in music history and a member of the legendary Wrecking Crew, Hal Blaine has died at the age of 90.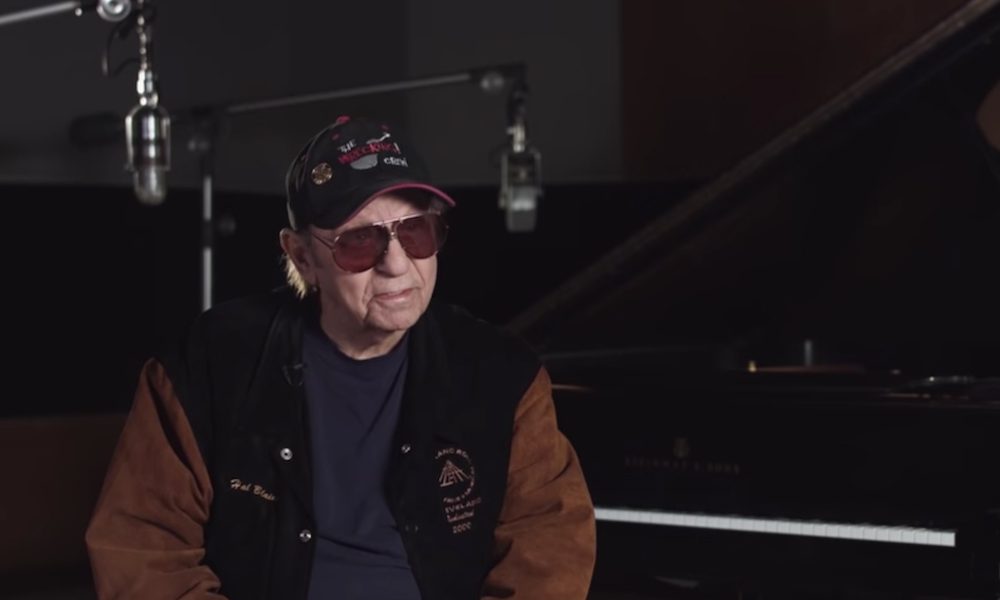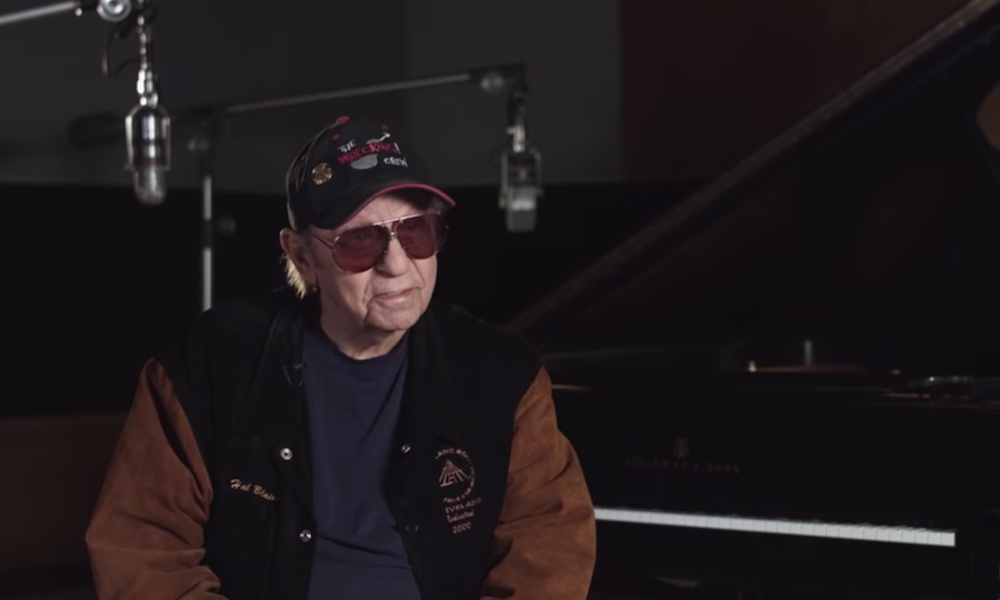 One of the most prolific session drummers in music history and a member of the legendary Wrecking Crew, Hal Blaine has died at the age of 90.
His family shared a statement on Blaine's official Facebook page, writing:
"Hal Blaine – loving father of Michelle Blaine; grandfather of Anthony, Josh, Aaron, Whitney, Tempest, Ever and Lyryk; and inspiration to countless friends, fans and musicians – has passed on today, March 11th, 2019 at the age of 90. May he rest forever on 2 and 4. The family appreciates your outpouring of support and prayers that have been extended to Hal from around the world, and respectfully request privacy in this time of great mourning. No further details will be released at this time." No cause of death has been shared.
Along with his fellow Wrecking Crew members, Blaine was instrumental in helping to create Phil Spector's famed 'Wall Of Sound', and has played on more than 40 No.1 singles over the decades. He was also a close collaborator and friend of the late Glen Campbell. In a 2018 interview with uDiscover, Blaine talked about their time together while working as session musicians in Los Angeles.
"We were doing literally two, three, four sessions a day. We'd play one three-hour session and during a break, somebody would run across and say, 'We need a guitar solo, bring that guitar guy in that plays those solos. Put him on this record of ours, we need a hit. Bring the drummer; can you come in and do tambourine for us?"
Blaine has worked with every big name in the industry including Elvis Presley, Frank and Nancy Sinatra, Simon & Garfunkel, the Beach Boys, Sam Cooke, Dean Martin, Roy Orbison, John Lennon, Sonny & Cher, Neil Diamond, John Denver and Barbara Streisand, among others. He was a key contributor to the Beach Boys' landmark Pet Sounds album, and his longtime friend Brian Wilson was moved to write on social media, on hearing of his death: "I'm so sad, I don't know what to say. Hal Blaine was such a great musician and friend that I can't put it into words. Hal taught me a lot, and he had so much to do with our success – he was the greatest drummer ever. We also laughed an awful lot. Love, Brian."
Born Harold Simon Belsky in Holyoke, Massachusetts on 5 February 1929, Blaine and his family later moved to Hartford, Connecticut when he was seven before decamping to California when he was 14. After dropping out of school to join the Army, Blaine moved to Chicago after being discharged from the service and enrolled in the Roy C Knapp School of Percussion. After completing school, Blaine would return to California and found himself touring around the country with singer Tommy Sands.
His big break would come after he became friendly with studio drummer Earl Palmer who recommended him for recording sessions. This led to Hal recording 'A Taste of Honey' with Herb Alpert's Tijuana Brass, which became the first Record of the Year that Blaine played on.
Blaine would play on other timeless classics that would earn the Grammy Award for Record of the Year, including 'Strangers in the Night' by Frank Sinatra, 'Up, Up and Away' by the 5th Dimension, 'Mrs. Robinson' by Simon & Garfunkel and 'Bridge Over Troubled Water' by Simon & Garfunkel, among others. He was inducted into the Rock and Roll Hall Of Fame in 2000.
In his seminal music history The Sound of the City, the late English writer and broadcaster Charlie Gillett observed that Blaine had "learned to pace himself through a song with a simple, sympathetic support on the verses so that any flourish he made on the tom-toms came through with maximum impact." He added: "For the casual listener, Blaine's drums were not the most noticeable feature of 'Help Me Rhonda,' 'Mr. Tambourine Man,' 'I Got You Babe' or 'Eve of Destruction,' but for the singers and for the other musicians on the sessions his patterns provided exactly the right combination of relaxation and urgency that made the whole performance sound so convincing."
Watch our interview with Hal Blaine here.
Format:
UK English