ZZ Top Bassist Dusty Hill Dies At 72
Hill was with the trio for over 50 years.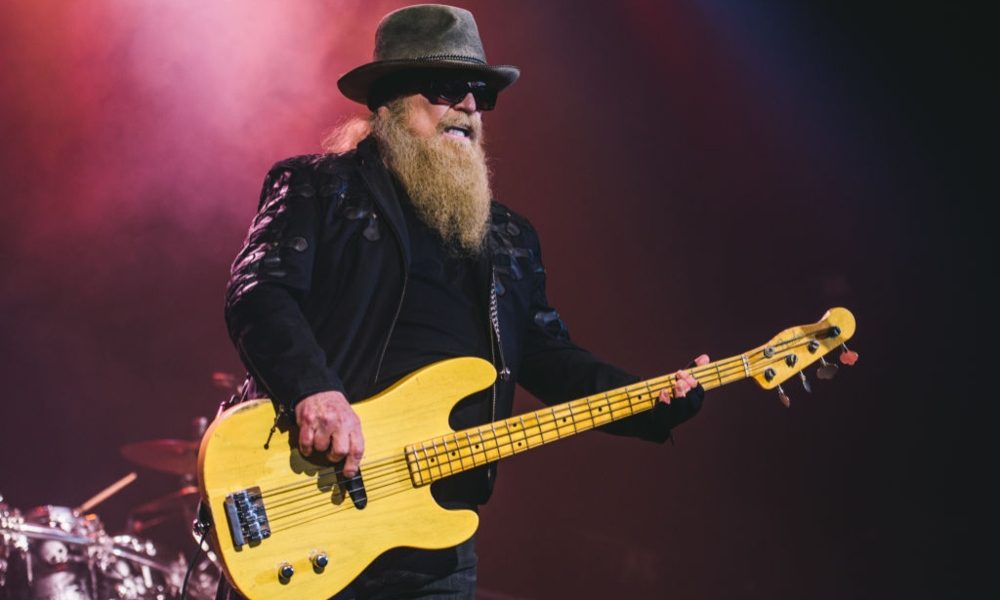 ZZ Top bassist Dusty Hill, who played with the Texas blues-rock trio for over 50 years, died Tuesday at age 72. His rep confirmed the musician's death, but said a cause of death was currently unknown.
"We are saddened by the news today that our Compadre, Dusty Hill, has passed away in his sleep at home in Houston, Texas," surviving members Billy Gibbons and Frank Beard said in a statement. "We, along with legions of ZZ Top fans around the world, will miss your steadfast presence, your good nature, and enduring commitment to providing that monumental bottom to the 'Top'. We will forever be connected to that 'Blues Shuffle in C.' You will be missed greatly, amigo."
ZZ Top - Sharp Dressed Man (Official Music Video) [HD Remaster]
Hill wasn't ZZ Top's original bass player, but he joined shortly before they cut their debut LP, ZZ Top's First Album, in 1971, and he remained a pivotal part of the group through their most recent albums and tours. Throughout all that time, the lineup stayed just Hill, Gibbons, and Beard, making them one of the most dependable acts in rock history.
Dusty spent a lot of time counting his blessings for the success of his band. "Early on especially, I was just happy to have a steady job! I'd been working all my life on and off, but I'd been off a lot before this group — there were a lot of bands, but there were times when I worked in a warehouse and stuff as well," said Dusty in an interview with Kerrang!
"So I'd never expected to find that much work. It was pretty much all one-nighters as well, driving in a van, sleeping on top of the equipment — there was just enough room to lay on top of it and we'd take a paper sack and put it over the light inside and it was the Club 500! We'd pull up to a hotel and they'd go 'No musicians, no!' Someone had come through before us and they'd been naughty little boys!"
But Hill was also quick to note the talent it took to become one of the most exciting bands in rock history. "We're musicians first, all three of us," he explained during a 1992 Kerrang! interview.
"What I always wanted when we started the band was respect from the musicians that I respected, y'know what I'm sayin'? We have a lotta fun, but we're not comedians, we're musicians who are a little light-hearted. You can't play a real lowdown blues without being able to play all that stuff."