Earthgang Release 'Billi' Video, Invite Fans To Audition For Their Tour
EARTHGANG will hand select a hometown hero in each city on the tour for a chance to open for the Atlanta duo.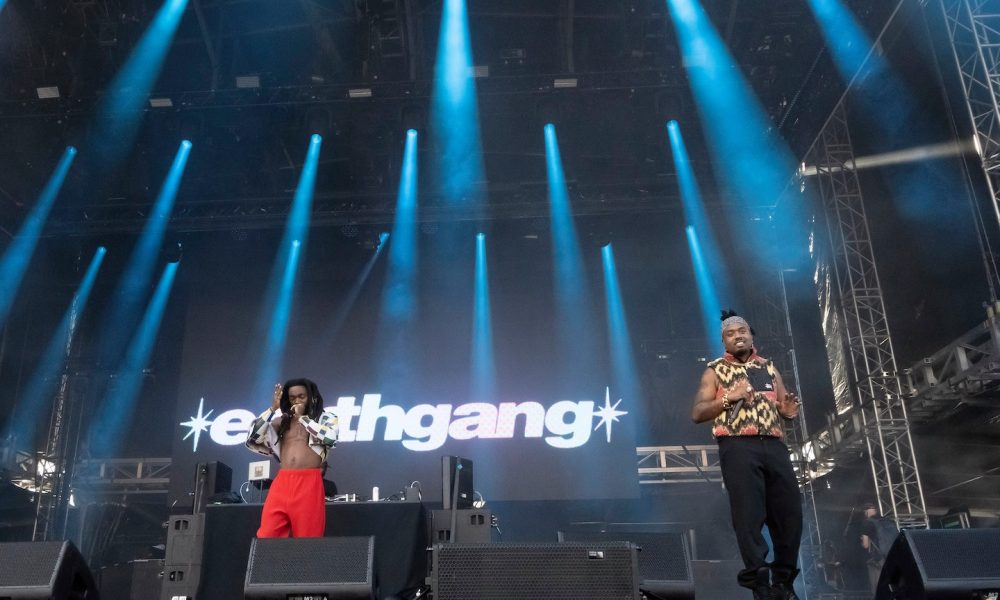 Fresh off their dynamic live set at last weekend's Dreamville Festival, EARTHGANG have released the music video for track "Billi," which features Future.
Filmed as one continuous piece, this is the third installment of EARTHGANG's Ghetto Gods film — which the pair have been dropping weekly. The visual was directed by Chad Tennies and Mac Grant.
EARTHGANG - BILLI (feat. Future) [Official Music Video]
The pair will continue their live stream as they hit the road for an impressive 59-date tour run as part of the "Biodeghettable Tour" which kicks off in Portland, OR on April 20. As part of the tour, EARTHGANG have partnered with music discovery platform Pigeons & Planes to hand select a hometown hero in each city on the tour for a chance to open for the Atlanta duo. Submissions to enter the program are now open via www.biodeghettable.com. Tickets for the tour are on-sale now.
Ghetto Gods, shared back in February to critical acclaim on the fronts of its cultural representation as well as its musical innovation, shines a spotlight on the neighborhoods that shaped EARTHGANG's Olu and WowGr8.
"We know where we're from," Olu said. "We see the effect the pandemic has had on our neighborhoods. But we also see the beauty and the ingenuity and creativity that people have been able to foster from this."
In November, the duo will head over to Europe where they'll perform shows in Milan, Amsterdam, Manchester, Paris, Frankfurt, Prague, Copenhagen, Stockholm, Berlin, and more.
Recently, the duo was featured on the latest Dreamville compilation, D-Day: A Gangsta Grillz Mixtape — a surprise new project featuring founder and rap icon J. Cole along with the entire Dreamville roster.
The previously unannounced set boasts new solo material from Dreamville artists as well as collaborations and superstar cameos from across the rap game including ASAP Ferg, 2 Chainz, and Sheck Wes.