Eliane Elias Was Made In Brazil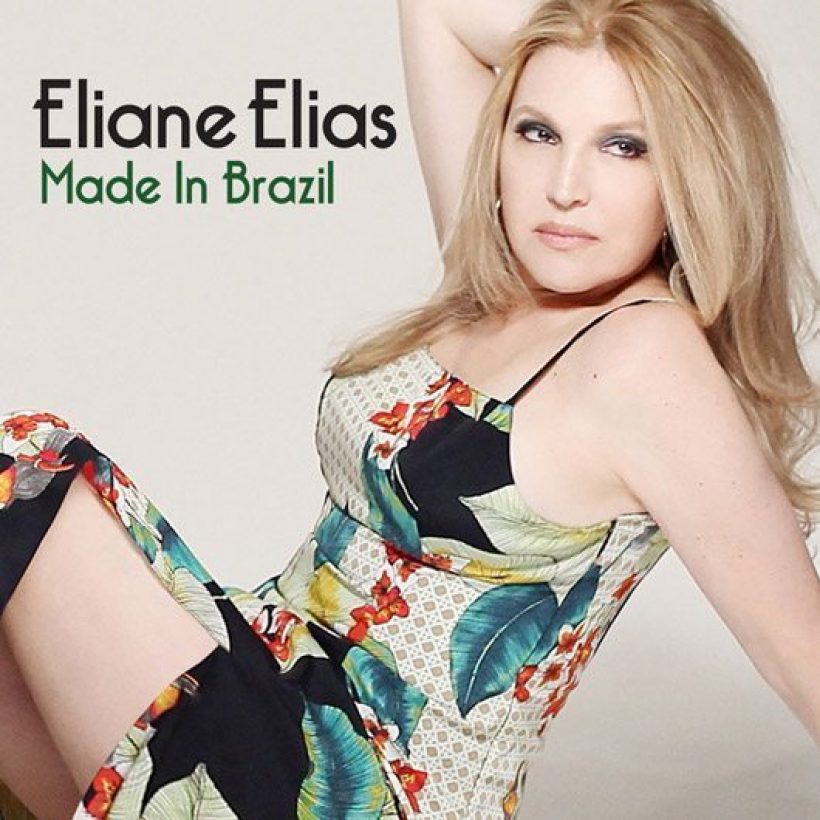 There's a new album on the way from the brilliant Eliane Elias; called Made in Brazil, it is scheduled for release on 31 March, 2015 on Concord Jazz. It marks something of a musical homecoming for the multi-GRAMMY®-nominated pianist, composer and singer. In her three-decade long career as a solo artist, Made in Brazil will be the first time she's recorded a disc in her native Brazil since moving to the United States in 1981.
"I am completely immersed and involved in every single detail of the music and the recording process, from the birth of an idea until its completion through every aspect of the production until it reaches the public," she explains. Elias recruited a first-class cast of Brazilian musicians that include electric bassist Marcelo Mariano; guitarists Marcus Teixeira and Roberto Menescal; drummers Edu Ribeiro and Rafael Barata; and percussionists Mauro Refosco and Marivaldo dos Santos.
The sessions include special guest performances from Mark Kibble of Take 6; her singer/songwriter-daughter Amanda Brecker; one of Brazil's most celebrated R&B stars, Ed Motta; and the distinguished bossa nova composer Roberto Menescal.
Seven of the 12 tracks have strings, which were recorded in London at Abbey Road Studios. "It's so touching to hear the music unfold," she says of the orchestral arrangements after they were overdubbed onto the São Paulo sessions. "You can see the musical notes on paper, but it's something else to hear them realized and performed by members of the London Symphonic Orchestra."
Made in Brazil contains six Elias originals plus two Ary Barroso standards, two Roberto Menescal chestnuts, and two Antônio Carlos Jobim gems. Elias, who did all the arrangements for the basic tracks, said that she purposely wanted Made in Brazil to incorporate three generations of Brazilian composers. "But it's not a retro record," she clarifies. "It's very contemporary yet with the tradition and authenticity of Brazil; it's music of the world with Brazilian DNA."
'Brasil,' composed in 1939, "is a Brazilian anthem," enthuses Elias. "It's reported to be the most preferred Brazilian song of the last 100 years. It's about the beautiful things of our country, the Brazilian Brazil; its natural beauty, mixed ethnic cultures and the samba." Elias performs Jobim's epochal "Águas de Março (Waters of March)," which she notes is the most covered Brazilian tune in the world." Elias's other piece of Jobim's music on Made in Brazil is a sublime mashup of Jobim's 'Este Seu Olhar' and 'Promessas.'
Made in Brazil and diving into Elias' originals is a delight. It's high time more people appreciated her exceptional talent and this album may just help do that.
Eliane Elias's previous album on Spotify


Format:
UK English