Elton John, Cher, Billie Holiday, Diana Ross To Feature In V&A's 'Diva' Exhibit
Opening in June, it will cover the history of the diva from Victorian sopranos to the stars of the 21st century.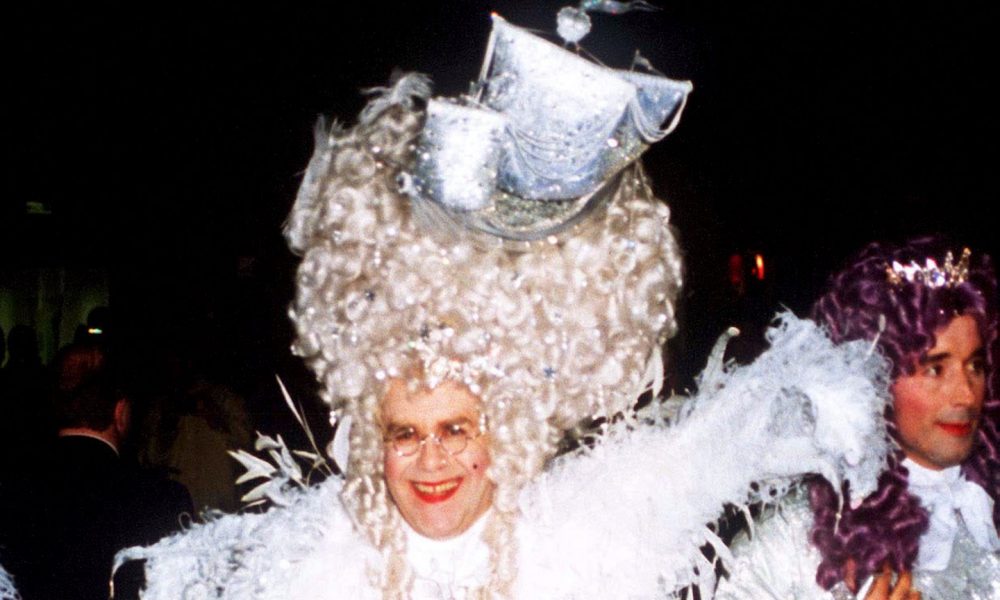 Diva, a forthcoming exhibit at London's V&A, will "celebrate the power and creativity of iconic performers," with portraits, photographs, costumes, and more of such artists as Elton John, Billie Holiday, Lizzo, and Cher. It will cover the history of the diva from Victorian sopranos to the stars of the 21st century.
Shop the best of Elton John's discography on vinyl and more.
The exhibit will explore and redefine the role of the diva, "and how this has been subverted or embraced over time across opera, stage, popular music, and film." It will open on June 24 at the museum's West Kensington home, in west London, with tickets now on sale at £20.
Artefacts on display will include a Mark Sullivan photograph of Cher, Elton John, and Diana Ross in their finery at the Rock Awards at Santa Monica Civic Auditorium in 1975, and another by Harry Hammond of Holiday on stage at her only ever London appearance at the Royal Albert Hall in 1954, backed by Jack Parnell and his orchestra.
Other objects on show, among a total of more than 250, include the memorable dress worn by Marilyn Monroe in the role of Sugar "Kane" in the 1958 movie Some Like it Hot; the spectacular "Louis XIV" look modelled by Elton and designed by Sandy Powell for the superstar's 50th birthday in 1997; Maria Callas' stage costumes; and the "little black dress" worn by Edith Piaf. The display will also feature Josephine Baker, Debbie Harry, Dame Shirley Bassey, and many others.
Curator Kate Bailey told The Guardian: "Today the word diva holds a myriad of meanings. At the heart of this exhibition is a story of iconic performers who with creativity, courage and ambition have challenged the status quo and used their voice and their art to redefine and reclaim the diva.
"DIVA will be the first major exhibition to tackle the subject and to re-examine our perception of the diva in history and in popular culture. The exhibition will feature trail-blazing divas who have disrupted the status quo and pushed boundaries through their art and voice – including bohemian performer Sarah Bernhardt – worshipped by fans as The Divine Sarah – whose performances in male and female roles were celebrated for their expressiveness, intensity and flamboyance."