Elton John And Dua Lipa Tease 'Cold Heart (Pnau Remix)'
The new collab single is out Friday.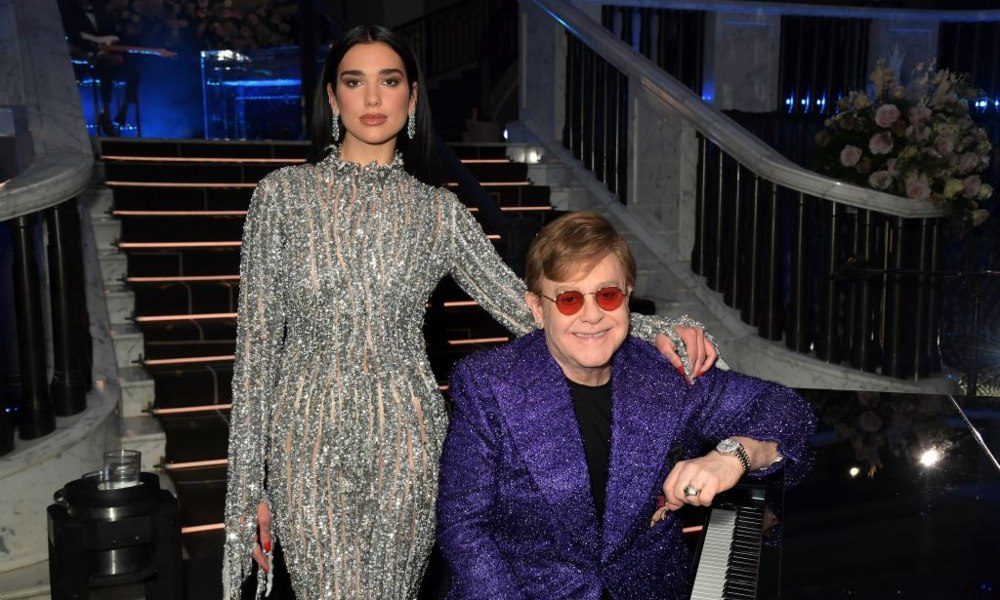 Elton John took to Twitter today to announce his latest single, "Cold Heart (Pnau Remix)," featuring Dua Lipa. The song is set to be released this coming Friday.
Says Elton, "I'm so excited to finally be able to tell you that I have a new single with @DUALIPA 'Cold Heart (@pnau Remix)', coming out this Friday – I can't wait for you all to hear it!"
Sir Elton and Dua Lipa are reuniting after performing at a virtual Oscar party together in March of 2021. "This year, we are bringing our Oscar Party into people's homes for the first time virtually for an unforgettable evening with David, myself, our dear friend Neil Patrick Harris and the incredible Dua Lipa plus many fabulous surprise names," John said in a statement.
Dua Lipa added, "It's such an honor to be a part of one of the most iconic Oscar Parties and I'm really proud to support the Elton John AIDS Foundation to help tackle the stigma that exists around HIV as we need to build a kinder and more accepting world together. And to share the stage with Elton John will be a dream come true!"
Last month, Apple Music celebrated 300 episodes and 6 years of Elton John's Rocket Hour, one of the longest-running radio shows airing on Apple Music radio, with a multi-day celebration featuring special interviews and programming on Apple Music 1, Apple Music Hits, and Apple Music TV, which led up to the milestone episode.
"Elton John's Rocket Hour has been a truly groundbreaking music experience," said Zane Lowe, Apple Music's co-head of Artist Relations and radio host. "Everyone who knows Elton knows how dedicated he is to artists and new music. To hear him talk about it is so inspiring because he speaks from the experience of his legendary career, but without losing that feeling of being a fan. This milestone really touches my heart, congrats my friend!"