Elton John, Katy Perry, Sam Smith Join iHeartMedia's 'Can't Cancel Pride' Benefit
Hosted by JoJo Siwa, the event takes place on June 14 in Los Angeles.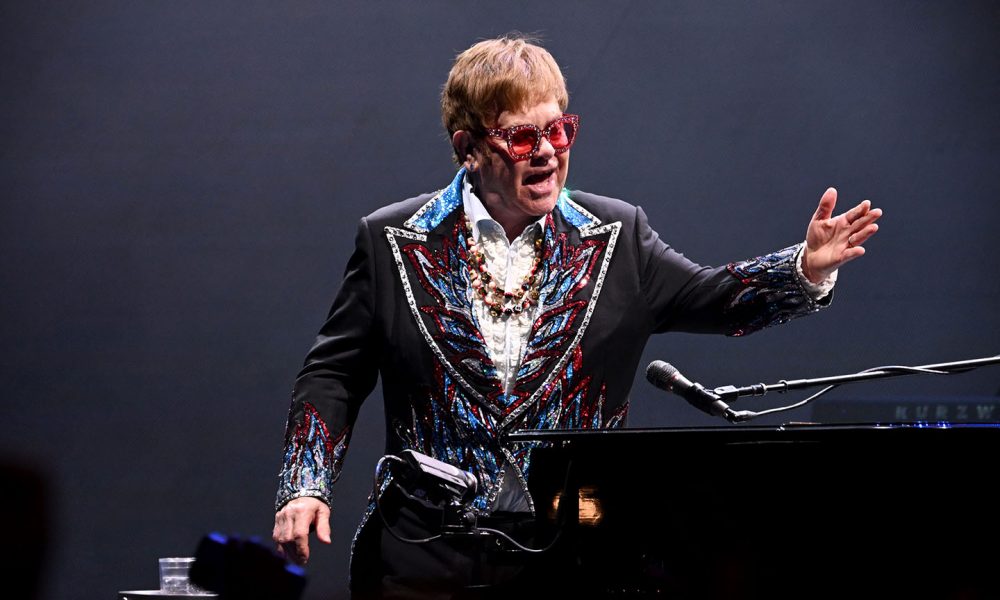 Elton John, Katy Perry, Lizzo, and Sam Smith are among the artists who will be participating in iHeartMedia's Can't Cancel Pride 2022: Proud AND Together fundraiser. Hosted by recording artist and actress JoJo Siwa at Los Angeles' iHeartRadio Theater, the third-annual event will showcase the activism and the issues that continue to impact the LGBTQ+ community in 2022, as well as intersectional messages of spirit and strength.
Alongside additional performances and appearances from Kim Petras, Anitta, Dove Cameron, and Betty Who, the benefit will raise funds and awareness for a number of organizations, including GLAAD, The Trevor Project, SAGE, and many more.
The hour-long benefit will stream live on iHeartRadio's TikTok, YouTube, Facebook pages, iHeartRadio's PrideRadio.com, and Revry beginning at 8pm ET on June 14 and will be available to view on-demand until June 30. Can't Cancel Pride also kicks off iHeartMedia's month-long Pride celebrations, which have raised over $8.3 million for nonprofits over the past two years.
"Even with a global pandemic raging, we've been able to bring the community together with the most influential artists to celebrate Pride and raise consciousness and funds for some heroic organizations, while working to support the needs of the LGBTQ+ community in communities around the nation," Gayle Troberman, the Chief Marketing Officer for iHeartMedia, shared in a statement. "This year is a big moment as we emerge from lockdown to celebrate diversity and inclusion, while continuing to champion the LGBTQ organizations that create a more equal and welcoming world for all."
During the event, Elton John will be honored with the first-ever Impact Award, which acknowledges his 30 years of humanitarian work through the Elton John AIDS Foundation, an organization which "funds frontline partners to prevent infections, fight stigma, and provide treatment with love, compassion, and dignity for the most vulnerable groups affected by HIV around the world," according to the website's mission statement.
For more information, visit Can't Cancel Pride's official website.