Elton John's LadBaby Cameo Helps Him Outsell Himself For UK Christmas No.1
'Sausage Rolls For Everyone,' on which Elton and Ed Sheeran feature, beats their 'Merry Christmas' to the festive top spot.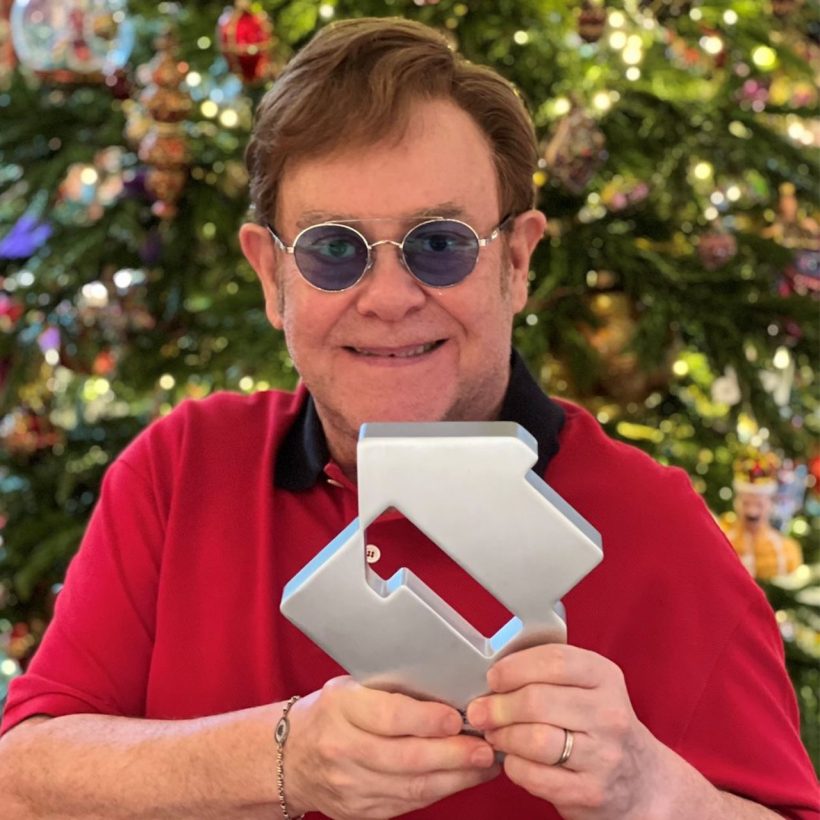 Elton John has effectively beaten himself to the Christmas No.1 in the UK, with the news that LadBaby's fundraising "Sausage Rolls For Everyone," on which he features with Ed Sheeran, has today been confirmed as the nation's festive chart-topper. After leading the prestigious chart race all week, it replaces Elton and Ed's own "Merry Christmas," which had been No.1 for the past two weeks.
LadBaby is the online pseudonym of YouTuber and graphic designer Mark Hoyle and his wife Roxanne. They have now created chart history by scoring their fourth consecutive Christmas No.1 in the UK. Last year, their "Don't Stop Me Eatin'" drew them level with The Beatles and the Spice Girls as the only artists to land three festive bestsellers in a row. The new release is the UK's 70th Christmas No.1, since the charts began in 1952.
Elton's third No.1 since October
Proceeds from the novelty single, which features John and Sheeran, who are also in its lighthearted video, go to foodbank charity the Trussell Trust. "Sausage Rolls For Everyone" finished the week with over 136,000 chart sales, of which 85% were digital downloads. It's Elton's third No.1 of 2021, all of them achieved since October, when "Cold Heart (PNAU Remix)" with Dua Lipa spent a week at the summit.
LadBaby told the Official Charts Company: "Thank you for helping us raise the profile, raise money and awareness for the Trussell Trust, the food banks in the UK and helping support the 14 million people in this country that are living below the positivity line. We couldn't have done it without you."
Adele's 30 has been confirmed as the UK's Christmas No.1 album, as 30 begins a fifth straight week at the top. The highest climber on that countdown is Jamie Cullum's The Pianoman At Christmas, which rises 53-35. Gary Barlow's The Dream Of Christmas is also on the climb, 17-12, as is Gregory Porter's appropriately-titled Still Rising, which is up 33-24.