Elton John Talks To Julian Lennon About His Latest LP
The pair also discussed Lennon performing his father's classic song 'Imagine' for the first time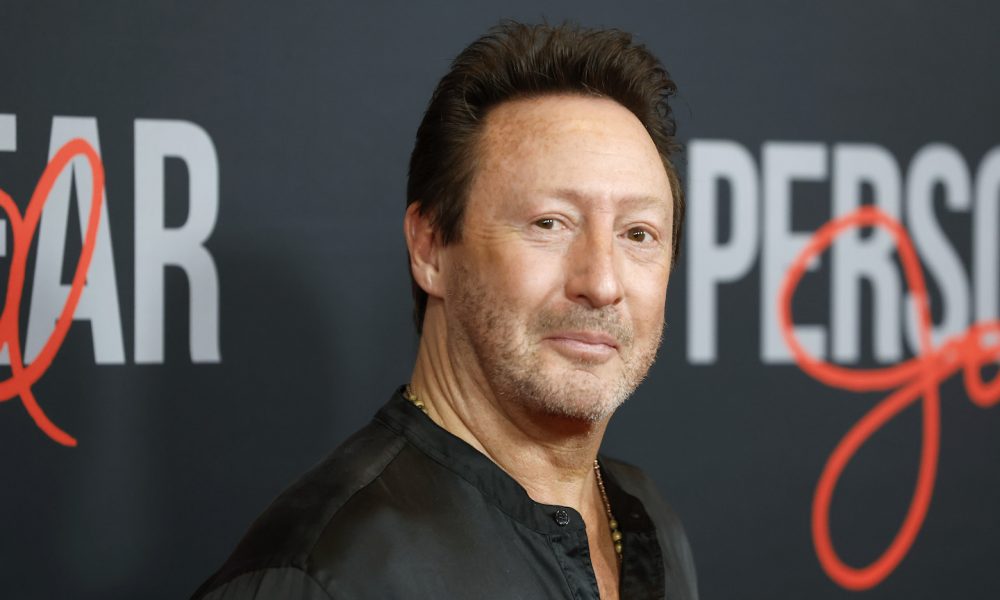 Elton John interviewed Julian Lennon in the latest episode of his Rocket Hour radio show on Apple Music, talking to the musician about his latest LP, Jude.
Lennon, the son of The Beatles' icon John, will release the new record in September to coincide with what would be his mother's birthday.
"I literally didn't think I was doing another album," Lennon told the host John. "I really didn't. I thought that that was it. But I started digging into a box of old tapes of mine from 30 years ago, in fact, when I used to live in LA, and found all these old songs that weren't right for previous albums or just weren't quite finished.
"That got me on a roll in updating them, reproducing them. Some of the songs, I mean, still have the original vocals on from my back bedroom in my home studio 30 years ago in LA. So that got the ball rolling to get into doing this new album again."
The stars also discussed Lennon's first-ever performance of one of his dad's most iconic tracks, "Imagine." Lennon played the track live for the first time as part of Global Citizen's Stand Up For Ukraine fundraising campaign on April 8.
IMAGINE. (Ultimate Mix, 2020) - John Lennon & The Plastic Ono Band (with the Flux Fiddlers) HD
"I thought that was incredibly brave and incredibly beautiful moment to actually do that song," John told him of the performance. "And you chose things exactly the right moment and you did a beautiful job of it. I can't think of anybody that I know who's seen it, who was just not blown away by it. And I have to congratulate you because that's a hard, bloody thing to do."
Lennon replied, saying he had been "dreading the day" that he would perform the track because he had said he would "only actually sing it if it felt like it was the end of the world, in many respects".
"After watching what's been going on over the past couple of years, and especially recently with Russia and Ukraine, the people of Global Citizen said, 'Got anything up your sleeve?'' he explained.
"And I've been watching the horrors on TV, as we all have. I just felt this is it. Once I'd said, yes, I went, 'Oh my God, how am I going to do this, that honors it, and is different and is my own take, but still respects it in every way, shape, or form.'"
Lennon added that his version of "Imagine" will be released as a single "in some way, shape or form very soon," with donations from sales and streams going to refugees both in Ukraine and around the world.
"Imagine" has long been a song that artists and listeners turn to in times of turmoil, with notable performances of it coming following 9/11, courtesy of Neil Young, and after the terrorist attacks in Paris in 2015, via Coldplay. John Lennon had described the track as "an ad campaign for peace" and wrote it in the midst of the Vietnam War, kickstarting its long and storied journey as an enduring protest anthem.
In 2020, its legacy was highlighted again as the classic song re-entered the Billboard Hot Rock Charts in the days after the coronavirus pandemic brought normal life to a halt. Streams increased week-on-week by 7 percent, while download sales rocketed by 138 percent, reflecting the comfort the world still finds in its calls for harmony.
Buy or stream John Lennon's GIMME SOME TRUTH: The Ultimate Mixes.