Elvis Costello And Blondie Deliver Early Hits At Co-Headline Tour Opener
Each included tracks from the late-1970s era when Costello and Blondie did friendly chart battle in the UK bestsellers.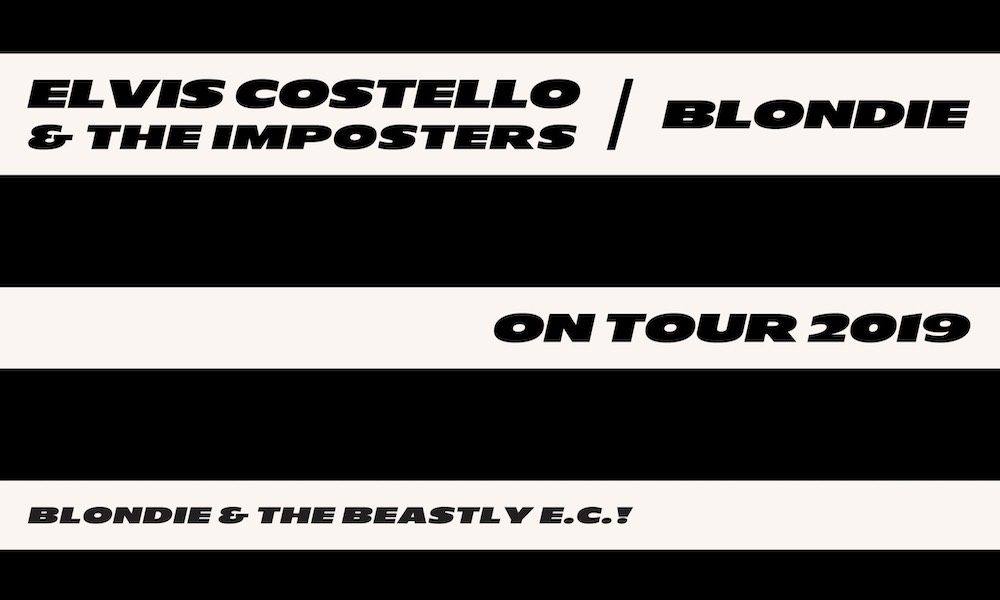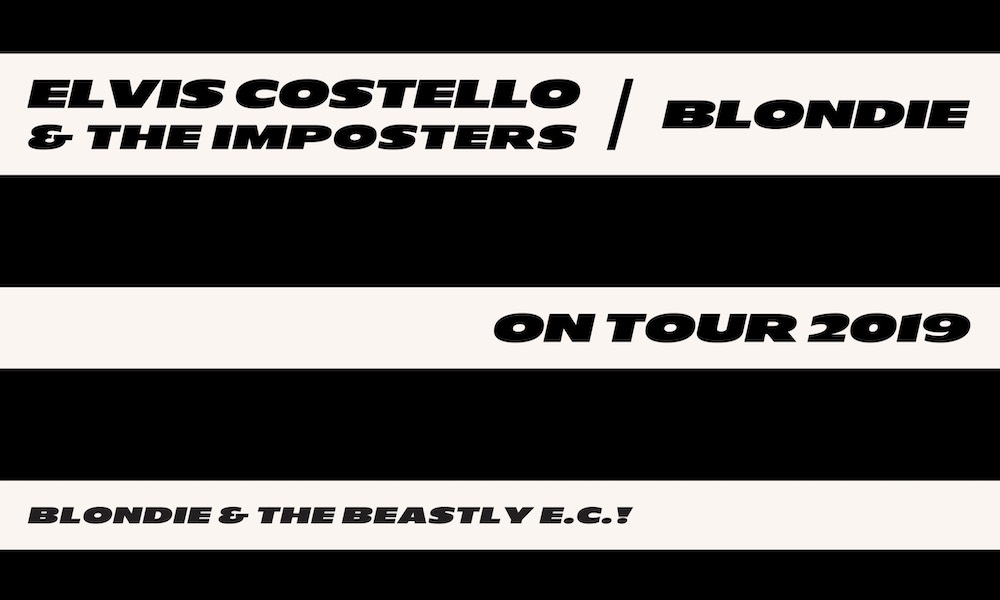 Elvis Costello and the Imposters opened their much-anticipated co-headlining US tour (announced in April) on Saturday (20) at Bethel Woods Centre for the Arts in Bethel, NY. Each played to the memories of some of their fans by including tracks from the era when Costello and Blondie did friendly chart battle in the UK bestsellers.
Elvis Costello & The Attractions - Oliver's Army (Official Music Video)
In March 1979, the two acts shared space in the British top ten, when 'Oliver's Army' sat at No. 2 as 'Heart Of Glass' was in retreat after a month at No. 1. Two weeks earlier, Blondie's Parallel Lines reached the UK album chart summit for the first time as Costello's Armed Forces, with the Attractions, sat at No. 4, having previously reached No. 2.
Blondie - Heart Of Glass (Official Music Video)
"Elvis still has it. Loved him for 30 years," wrote one fan of Costello's performance, which featured an opening salvo of early-period favourites, 'Pump It Up,' 'Clubland,' 'Accidents Will Happen' and 'Green Shirt.' Elvis' set also had room for several tracks from the 2018 album Look Now, with 'Photographs Can Lie,' 'Burnt Sugar Is So Bitter' and 'Unwanted Number.'
Costello highlighted other numbers from his early years including 'This Year's Girl,' '(I Don't Want To Go To) Chelsea' and 'Watching The Detectives.' He closed with 'High Fidelity' and 'Every Day I Write The Book' before encoring with 'Radio Radio' and his familiar personalisation of the Brinsley Schwarz gem written by his erstwhile producer Nick Lowe, '(What's So Funny 'bout) Peace, Love and Understanding.'
Blondie opened with 'Call Me,' leading into the even earlier 'One Way Or Another' and including other landmarks such as their 1999 UK No. 1 reunion hit 'Maria' and the rap-influenced 'Rapture.' They also delivered 'Picture This,' 'The Tide Is High,' the aforementioned 'Heart Of Glass' and 'Dreaming.' Perhaps their biggest surprise came with a cover of a song that will define the zeitgeist of 2019 for many, Lil Nas X's 'Old Town Road.'
Explore our Elvis Costello Artist Page.
Format:
UK English