Elvis Costello Revisits His Teenage History For Record With First Band Rusty
Costello and Allan Mayes have completed 'the record we would have cut when we were 18.'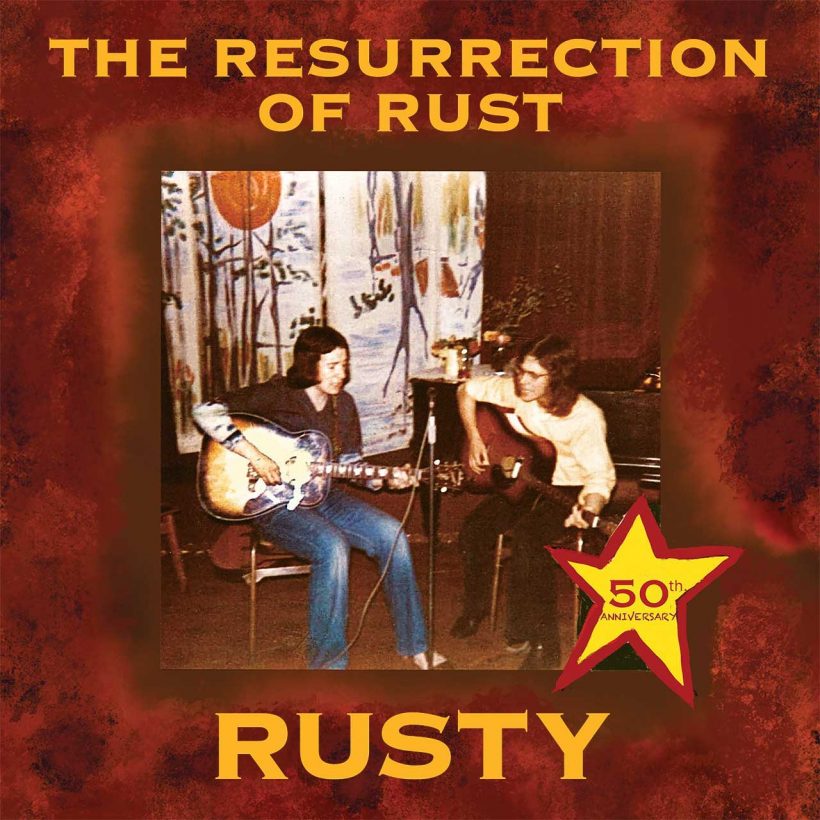 Elvis Costello is delving into his very early history as a musician to complete "the record we would have cut when we were 18" with his partner in his first band Rusty, Allan Mayes. The Resurrection of Rust features Costello and Mayes backed by Elvis' band the Imposters, and is produced by Costello and Sebastian Krys. It's sale on CD at his four in-person "out store" shows which began last night (May 29) in Leeds, then on his UK headline tour from June 5. The set will go on wider release on CD and digitally on June 10, with a vinyl release to follow this summer.
While still known as D.P. MacManus, Costello joined Mayes' band, Rusty, on New Year's Day 1972. They played dozens of gigs over the next 12 months, from poorly-attended club shows to one of the most beautiful Victorian recital halls in Liverpool. The band even ventured out to near Widnes, some 14 miles away, but never made as far as the recording studio.
The Resurrection of Rust features newly recorded renditions of six songs drawn from the setlists played by the band that year. There are duets on two songs of the period written by Elvis' future producer Nick Lowe and recorded with his band of the time, Brinsley Schwarz, "Surrender To The Rhythm" and "Don't Lose Your Grip On Love."
They also cover Kentucky songwriter Jim Ford's "I'm Ahead If I Can Quit While I'm Behind," and two originals. These are "Warm House" (written by D.P. MacManus in 1971) and "Maureen and Sam," another collaboration with Mayes. Finally, there's an arrangement that incorporates the Neil Young songs "Everybody Knows This Is Nowhere" and "Dance, Dance, Dance," the latter featuring Costello's debut on the electric violin.
Rusty after 50 years
Explains Costello: "In 2021, my pal and singing partner in the Liverpool clubs, Allan Mayes wrote to me from his home in Austin, Texas. He wanted to remind me that it would soon be fifty years since I joined his band, Rusty, just after our first meeting at a party on New Year's Eve, 1971."
He goes on to explain: "Rusty played the folk clubs and pubs on either side of the Mersey, acting as a musical interlude at poetry evenings organized by Harold and Sylvia Hikins or provided background music to nervous conversation at a lonely hearts gathering held in the RAF Club on Bold Street.
"Allan Mayes has been a hard working musician for more than the fifty years since we met. So, when he asked me if I wanted to celebrate this anniversary by getting together to play a few songs that we used to know. I said, 'Absolutely not! Let's make the record we would have cut when we were 18, if anyone had let us.' And this is what you will hear on The Resurrection Of Rust."
Costello adds how happy he and Mayes were to invite their old friend Bob Andrews, the former keyboard player in Brinsley Schwarz, to "revisit his signature Hammond organ and piano parts" on "Surrender To The Rhythm."
Listen to the best of Elvis Costello on Apple Music and Spotify.