Elvis Costello Pays Tribute to Burt Bacharach During New York Show
'It's been a tough day,' Costello told the sold-out crowd.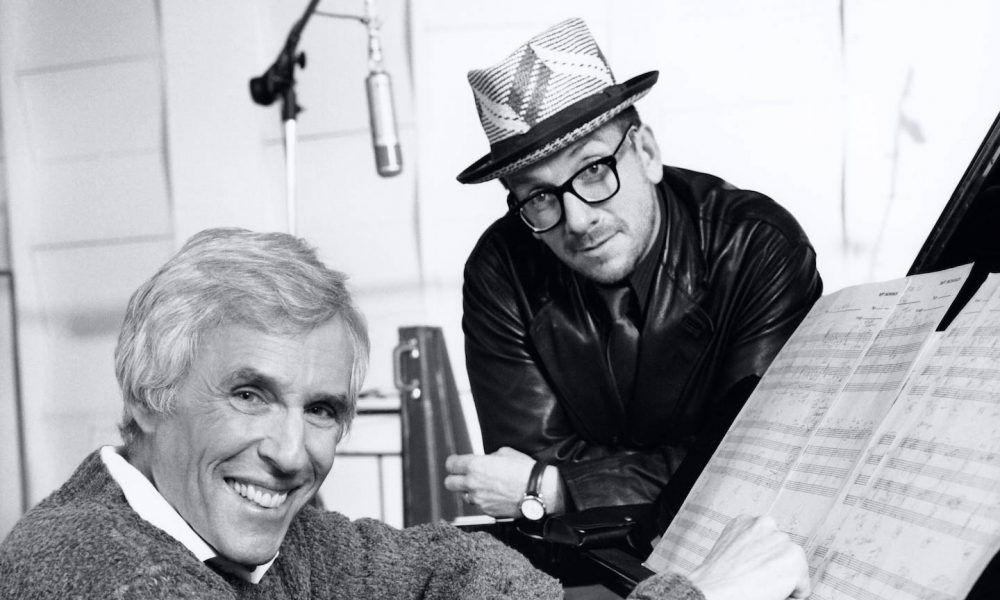 Elvis Costello kicked off his 10-night series at New York's Gramercy Theatre on Thursday, February 9 by paying paid tribute to his dear friend and collaborator Burt Bacharach a day after the beloved pop composer passed away at 94 due to natural causes.
"It's been a tough day," Costello told the sold-out crowd about the loss of his musical collaborator before covering three of Bacharach's most beloved hits according to Variety. "You know, a really great man left us yesterday. And people say, when somebody reaches a great age, they say, 'well, it was a good ending,'… it's never time to say goodbye to somebody if you love 'em. And I'm not ashamed to say I did love this man. And for everything he gave me, Mr. Burt Bacharach."
Costello then performed an acoustic cover "Baby It's You"–which he said he learned after hearing the Beatles' 1963 cover–as well as one of Bacharach and lyricist Hal David's indelible collaborations with Dionne Warwick, "Anyone Who Had a Heart" and a solo piano take on the 1961 Drifters song "Please Stay."
A four-CD box set of Costello and Bacharach's recorded works, The Songs of Bacharach and Costello, is due out on March 3.
In his obituary for uDiscoverMusic, Paul Sexton wrote, "During the 90s, Bacharach also expanded his publishing empire and took part in several new creative collaborations. Prominent among these was Painted From Memory, his much-admired 1998 teaming with Elvis Costello, on which the English artist, an avowed Bacharach fan, proved to be his perfect foil."
Sexton added, "Bacharach was obsessive about his music, but realistic about his place in the world. With his trademark candour, he told the Daily Telegraph in 2013: 'The very nature of the work and the creating of it is a very selfish act. 'Dinner's ready…' 'Well, I'm not ready for dinner. I'm on to something…' How many writers do you know who are really selfless people? Very few. It's nothing to be proud of; it's just a fact.'"
Pre-order The Songs of Bacharach & Costello.