Rising EMI Nashville Artist Kylie Morgan Releases Seven-Track 'P.S.' EP
The country artist from Newcastle, Oklahoma now has global streams of more than 100 million.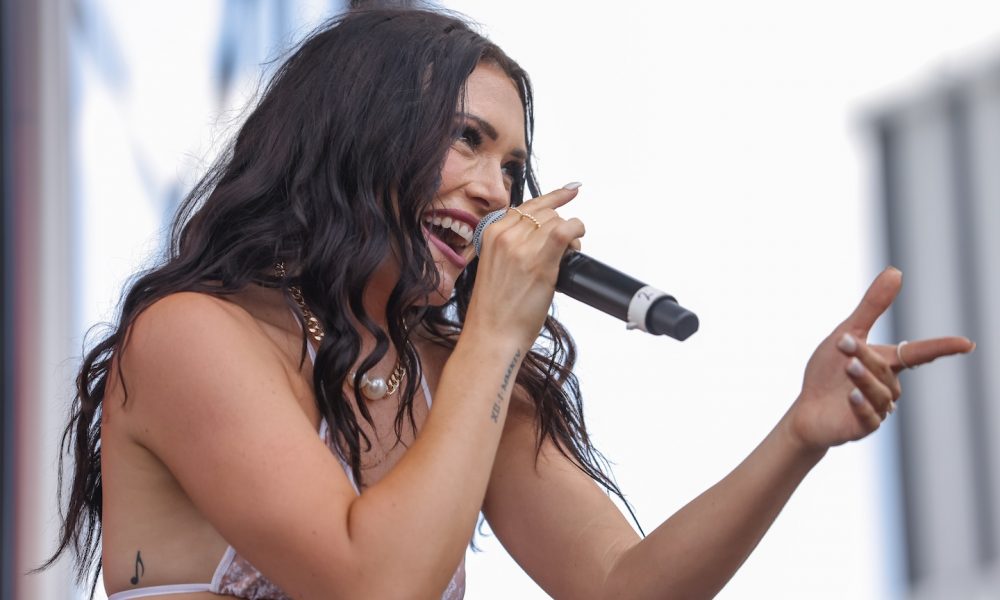 EMI Nashville country artist Kylie Morgan has released the seven-track EP titled P.S., which includes her new single "If He Wanted To He Would."
The singer from Newcastle, Oklahoma co-wrote all of the songs on the new collection, which was produced by Shane McAnally and Ben Johnson. Prolific hit writer McAnally produced her Love, Kylie EP, released in 2021. The new EP includes one of her most popular songs to date, "Independent With You," and "Country Anyway," a duet with Walker Hayes, Morgan's longtime writing collaborator.
In a trailer for the EP, she says: "If you've ever been in love, dared to dream, been told you're not good enough, gotten your heart broken or just want to let your hair down and let it all go – I wrote this record for you."
Morgan started writing songs when she was just 12 years old and was releasing her own music independently by her early teens. She now has global streams of more than 100 million,. CMT named her as one of their Next Women of Country and she was one of only three artists on the CMA KixStart program. She was also the only country artist among VEVO's 2021 DSCVR Artists to Watch.
Kylie Morgan - P.S. (EP Trailer)
The singer-songwriter has recently been on the Good Time Tour with Niko Moon, and has previously opened for artists such as Dan + Shay, Little Big Town, Maren Morris, Kip Moore, Jason Derulo, Gavin DeGraw, Brett Eldredge, and Billy Currington.
Buy or stream the P.S. EP.
The P.S. EP tracklist is:
1. "Independent With You" (Kylie Morgan, Erik Belz, Palmer Lee)*
2. "If He Wanted To He Would" (Kylie Morgan, Zandi Holup, Ben Johnson)
3. "Love Like We're Drunk" (Kylie Morgan, Jeff Garrison, Brian White)
4. "Gucci" (Kylie Morgan, Nicolette Hayford, Pete Good)
5. "Country Anyway" (feat. Walker Hayes) (Kylie Morgan, Elaina Jones, Walker Hayes)
6. "Over A Redneck" (Kylie Morgan, Nate Kenyon, Blake Bollinger)
7. "Mean Girls" (Kylie Morgan, Shane Stevens, Nash Overstreet)
* = "Independent With You" produced by Shane McAnally, Ben Johnson and Erik Belz