Eminem Teams Up With Peloton For First Live Boxing Classes
The series begins January 28.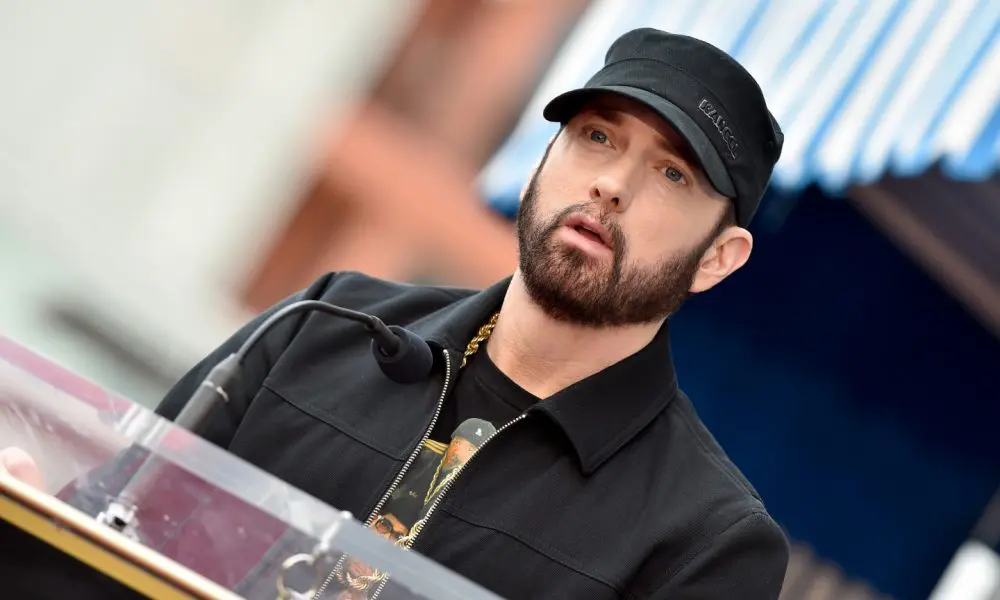 Beginning January 28, Peloton's first boxing-specific Artist Series will celebrate the catalog of legendary rapper Eminem.
To take this programming moment to new heights, Peloton will premiere the class series with Eminem, marking the rapper's debut on the Peloton platform.
The Peloton Eminem Artist Series Kicks off on January 28 with a special one-night Boxing event. Designed so Members can join across multiple time-zones, tune in to any of the three live boxing classes, all of which will be made available later on-demand. Join Peloton Instructors Rad Lopez, Selena Samuela, and Kendall Toole as they hype up the virtual Peloton community in the powerful spirit of movement and music. All you need is your body, your determination and the Peloton App, no equipment necessary.
Earlier this month, Em took to social media to announce that his YouTube subscriber number had crossed the 50 million mark; at press time the number had already grown to 50.4 million.
"Now how the f–k did this metamorphosis happen? From standin' on corners and porches just rappin'"," Em tweeted alongside a 46-second supercut of some of his most beloved music videos, including snippets of "My Name Is," "The Real Slim Shady," "Stan" and many more.
The Real Slim Shady has been breaking a ton of records lately. Back in December, Eminem's seminal 1999 album, The Slim Shady LP, racked up over a billion streams on Spotify, breaking a record in the process.
Em became the first artist with 11 albums to achieve the milestone. His only album not to have broken the record is his 1996 debut album, Infinite, which isn't currently available on Spotify.
Peloton x Eminem Boxing Schedule:
6:00 PM ET LIVE / NYC (6:00PM local time) / 30 Minute Eminem Shadowboxing with Rad Lopez
7:00 PM ET LIVE / Chicago (6:00PM local time) / 30 Minute Eminem Shadowboxing with Selena Samuela
9:00 PM ET LIVE / LA (6:00PM local time) / 30 Minute Eminem Shadowboxing with Kendall Toole
Listen to the best of Eminem on Apple Music and Spotify.