'Euphoria,' Super Bowl Halftime Show, And More Snag Emmy Music Nominations
The music directors of 'One Last Time: An Evening With Tony Bennett & Lady Gaga' were also nominated.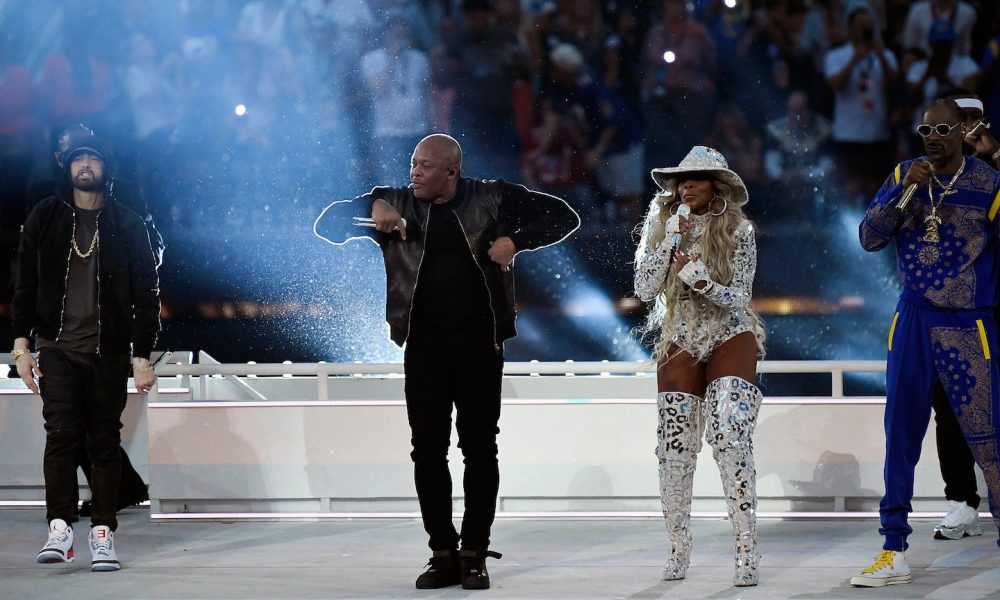 Zendaya and Labrinth, who each won Emmys two years ago for their work on HBO's Euphoria, have two of this year's five nominations for outstanding original music and lyrics for co-writing songs for the show. They are nominated for co-writing "Eliot's Song" with Muzhda Zemar-McKenzie and "I'm Tired" with Sam Levinson.
Labrinth won in this same category two years ago; Zendaya won outstanding lead actress in a drama. She is nominated in that same category this year.
Rickey Minor has two of the five nominations for outstanding music direction for the third time in past four years. He is nominated as music director of both the 43rd Annual and 44th Annual Kennedy Center Honors, which aired in the same eligibility period due to pandemic-caused disruptions in air dates.
Adam Blackstone has been nominated for his work on The Pepsi Super Bowl LVI Halftime Show starring Dr. Dre, Snoop Dogg, Mary J. Blige, Eminem, Kendrick Lamar and 50 Cent (CBS), a celebration of hip-hop music and culture. Blackstone was previously nominated in this category as the music director of the Super Bowl halftime shows starring Justin Timberlake (2018) and Jennifer Lopez/Shakira (2020).
In other nomination news, Brian Tyler and Breton Vivian were nominated as composers for their work on the Tim McGraw-starring show 1883.
Additionally, Lee Musiker and Michael Bearden are nominated for their work as music directors on One Last Time: An Evening With Tony Bennett & Lady Gaga.
Lady Gaga has had a noteworthy year, having released "Hold My Hand," which serves as the musical centerpiece for the major motion picture Top Gun: Maverick.
"Hold My Hand" was written for the motion picture and is featured throughout the film. The single was produced by Lady Gaga and BloodPop, with additional production by Benjamin Rice. The motion picture version of "Hold My Hand" features additional production and score by Harold Faltermeyer and Academy Award-winner Hans Zimmer.