Brittany Howard, Herbie Hancock, Ellie Goulding Honor Joni Mitchell At Kennedy Center Honors
The set spanned tribute performances of 'Both Sides Now,' 'Big Yellow Taxi' and 'Help Me.'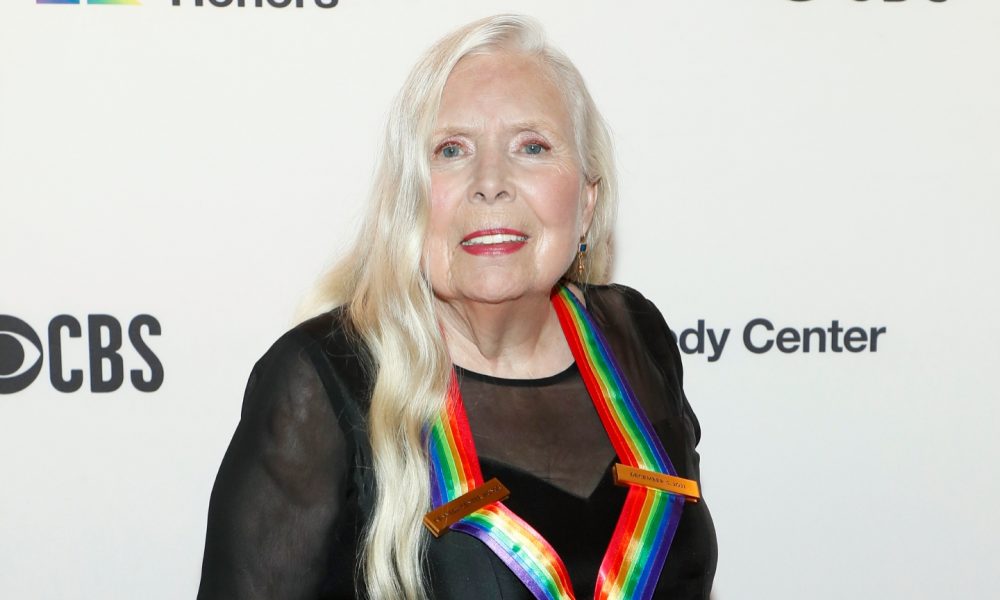 At the 44th annual Kennedy Center Honors, performers Brittany Howard, Herbie Hancock, Ellie Goulding, Brandi Carlile, and Norah Jones paid tribute to one of the night's most-praised honorees Joni Mitchell. The special is now streaming on Paramount+ and CBS.
The heartfelt set spanned some of the singer and songwriter's most impactful hits including "Both Sides Now" performed by Howard and Hancock, "Big Yellow Taxi" performed by Goulding, "Help Me" performed by Jones, and "River" performed by Carlile.
"The Kennedy Center Honors celebrates luminaries whose art and creativity have enriched us beyond measure," Kennedy Center Chairman David M. Rubenstein shared in a statement. "Songstress Joni Mitchell, blends raw, deeply personal lyrics with her stunningly ethereal voice in 19 albums, becoming one of the most influential singer-songwriters and cultural figures in 20th-century popular music."
Also honored at this year's gathering, which celebrated 50 years of the Kennedy Center, were bass-baritone Justino Díaz, Motown founder Berry Gordy, Saturday Night Live creator Lorne Michaels, and actress and musician Bette Midler.
Ellie Goulding performs for Joni Mitchell | 44th Kennedy Center Honors
"This year's Honorees represent the unifying power of the Arts and surely remind us of that which binds us together as human beings. These artists are equal parts genius, inspiration, and entertainment," added Kennedy Center President Deborah F. Rutter.
Joe Biden attended the event as the first president to do so since 2016. In a speech ahead of the performances, he expressed: "Your words and melodies touch the deepest parts of our souls… she does it by letting us in, by sharing what's deeply personal and yet universal. It's why millions of people will listen to her songs and feel they were written just for them… Her gift touches the range of human nature and the sense of struggle and how we overcome and how we love. Joni, congratulations."
Listen to the best of Joni Mitchell on Apple Music and Spotify.