ENHYPEN Announce New Mini Album 'ORANGE BLOOD'
The project will arrive on November 17.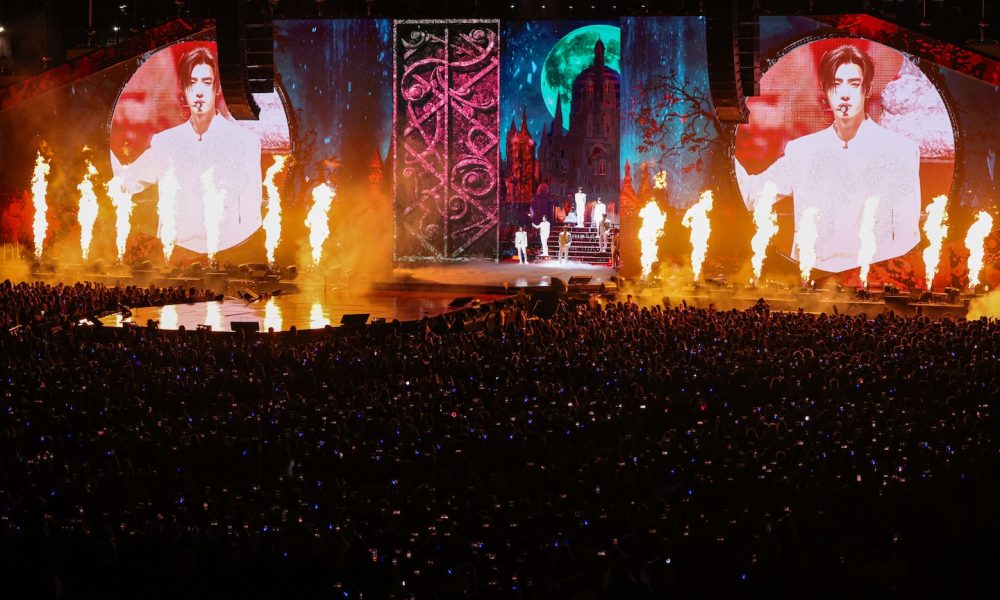 K-pop powerhouse group ENHYPEN is set to return on November 17. The seven-member act announced today via global fandom life platform Weverse that their fifth Mini Album ORANGE BLOOD will be released worldwide at midnight EST on November 17.
Ahead of the announcement, ENHYPEN surprised fans with a logo trailer for ORANGE BLOOD. Released on their official social media channels, the trailer begins with a solar eclipse, gradually unveiling the album's title as the sun grows brighter. The cryptic message in the clip that reads 'YOU AND I ARE CONNECTED THROUGH "BLOOD,"' hints that the upcoming album will carry on the story introduced in the band's fourth Mini Album, DARK BLOOD.
ENHYPEN (엔하이픈) 'ORANGE BLOOD' LOGO TRAILER
As pioneering storytellers, ENHYPEN have been crafting their unique narrative since their debut. More specifically, DARK BLOOD shared its narrative with HYBE's Original Story IP DARK MOON: THE BLOOD ALTAR, fostering a space where both K-pop enthusiasts and fans of the original story IP could unite.
With ORANGE BLOOD, the septet aims to offer a wide array of elements for fans to relish, setting the stage for the next form of entertainment. Pre-orders for ORANGE BLOOD are live now.
Back in June, ENHYPEN teamed up with the Pokémon Music Collective for a new collaborative single, "One And Only." ENHYPEN became the latest act to partner with the Pokémon Music Collective, a project that features new music inspired by the sounds of the Pokémon series video game universe. Across the series, artists from across multiple genres will take part.
Last year, the Pokémon Music Collective was launched with the help of J-pop producer imase and his track "Utau." "When you're beaten by a strong opponent before challenging a gym leader, and in a Pokémon league where you can't lose, the Pokémon Center is always there," imase told Billboard at the time, noting that he grew up playing the game.