Erykah Badu, Aphex Twin Confirmed For Bristol's Forwards Festival 2023
The event, which will also feature Primal Scream and Arlo Parks, returns to the UK city's Clifton Downs on 1 and 2 September.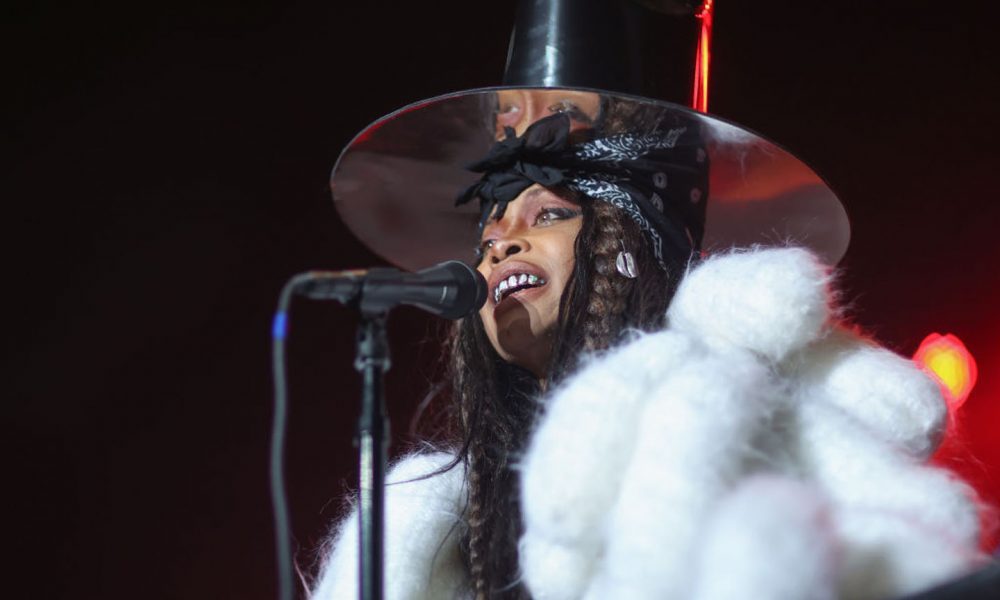 Grammy award-winner Erykah Badu and musician and DJ Aphex Twin will headline Bristol's Forwards Festival, which will be returning for its second year.
Other acts at the event in September will include Primal Scream and Arlo Parks. In addition, the lineup boasts experimental pop duo Jockstrap, Australian punk outfit Amyl and the Sniffers, south London based rapper Flohio and Metalheadz founder Goldie – who is set to perform with the live ensemble. On the pop tip, there's also Confidence Man and Raye, while local Bristol folk-pop artist Katy J Pearson, NiNE8 collective member Biig Piig and 90s dance music duo Leftfield are all set to play. The two-day festival will have a capacity of 60,000 people.
Shop the best of Erykah Badu's discography on vinyl and more.
Alongside its music offering, organizers say the festival will tackle the city's "important" issues. With a program called The Information, it will feature debates about current affairs with a series of experts, writers and artists. Organizers will confirm this year's speakers and topics over the next few months.
Tom Paine, co-founder of Team Love, said: "We're proud to be bringing Forwards back this year to the best city in the world, and our hometown Bristol. Building on our work from our inaugural year, we are incredibly excited to be able to pull together a musical offering with such an amazing array of talent.
"It continues to be our aim to make Forwards a space which invites debate and challenges the status quo. Offering our audience a place to come together, dance and make memories, while trying to inspire discussions, actions, and to enact positive change through the urgent conversations at The Information."
Young people will be offered work experience, shadowing and paid job placements at the festival. This will include the return of Capture Forwards, a scheme which offers young photographers first-hand experience of photographing live events to help them develop their careers.
Forwards Festival – which is helmed by Team Love and AEG – returns to Clifton Downs in Bristol on 1 and 2 September. Tickets go on pre-sale on 23 March and general sale on 24 March. Head to the event's official website for further information.
Listen to the best of Erykah Badu on Apple Music and Spotify.