Ferris And Sylvester Say UK Americana Feels "Like A Movement" In Exclusive Long Road Interview
The London-based duo played two well-received shows at the inaugural Long Road bash.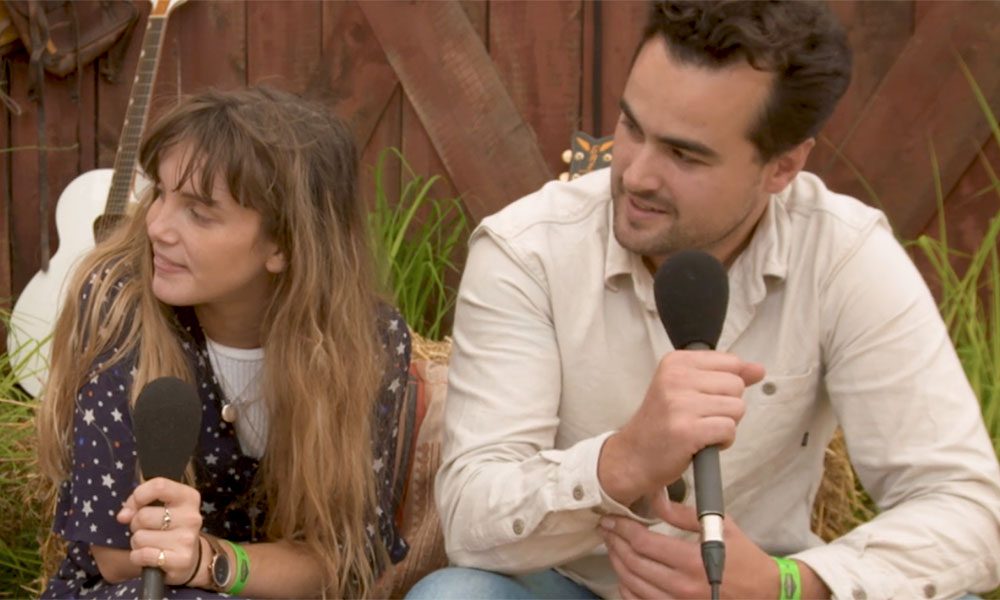 Strong contenders on the UK's healthy Americana scene, London-based singer-songwriters Issy Ferris and Archie Sylvester have been turning heads since they joined forces two years ago.
Since that time, the duo have released two well-received EPs, the Youth-produced 'The Yellow Line' and the recent iTunes singer-songwriters chart-topping 'Made In Streatham', so named because, as Issy says, it was "literally made in our kitchen in South London, which Archie turned into a studio."
The London duo performed twice at this year's Long Road Festival, on the Front Porch on the Saturday and on the festival's Interstate Stage on Sunday, and as they tell uDiscover Music's Paul Sexton, they are excited by the home-grown talent on show.
"I feels like there's some kind of [Americana] movement in the UK," Ferris says. "It sounds a bit cringe-y to say songwriting's coming back [into fashion], but it feels like everyone wants to listen to great songs again."
Ferris And Sylvester's songs are clearly influenced by Americana, but the duo are still very British in their outlook. As Sylvester says, many of their songs are inspired by London and "the lyrics are inspired by the journey we've been on over the past two years," though the duo have ventured outside their native land – not to Nashville, but to Iceland, for songwriting sessions.
"We've heard some very eclectic music in Iceland," Sylvester elaborates. "We went to a folk festival in the north of the country and saw some crazy folk bands, very ethereal-sounding. Also, they threw in an African drum band."
This diversity, however, is something that Ferris & Sylvester are keen to embrace as they prepare to release their full-length debut album in the coming months.
"There is a lot of country and Americana in what we do," Ferris says, "but we're also into cool funk, gypsy jazz, loads of different music. I think when you've got a genre as wide-ranging as broad as country or Americana – whichever bit of that you fit into – that you should bring in as many influences as possible."
"It's exciting for a band like us who produce a lot of our own stuff and love the songwriting process," she concludes. "To understand there aren't any rules and you can run with what with you're listening to at the time and what comes from the gut – that's a great feeling."
We're giving away a Gretsch guitar SIGNED by many of the artists that performed at the Long Road Festival. For your chance to win, enter here. 
Format:
UK English