FLO Talks The Power Of Three And Harmonizing On 'Chicken Shop Date'
Host Amelia Dimoldenberg also made her bid to join the new UK girl group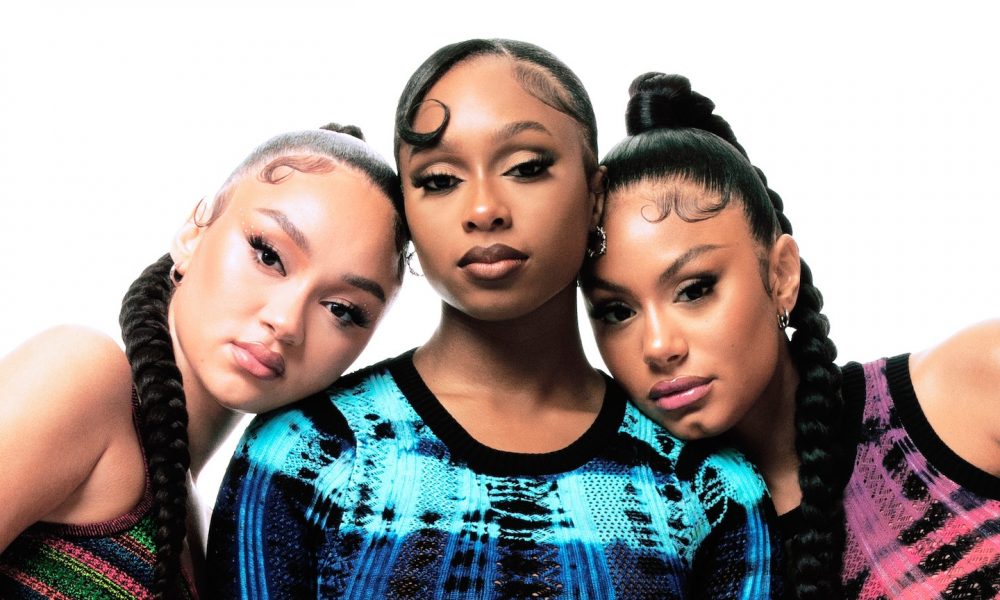 FLO made an appearance on the latest episode of Chicken Shop Date, with all three members taking part in one-on-one dates with host Amelia Dimoldenberg.
The UK girl group is the first full band to appear on the hit YouTube show, in which Dimoldenberg invites musicians on awkward and irreverent dates in chicken shops across London.
FLO's members Stella, Renée, and Jorja each sat down with Dimoldenberg to talk about dating and music. During the episode, Jorja revealed that she doesn't "really get the ick" about people because "we're all weird, and we all do weird stuff." When Dimoldenberg responded that she wasn't weird, Jorja replied: "It's OK to be weird!"
Elsewhere, the host attempted to harmonize with all three members, with hilarious results. "I think harmonizing can come naturally," Jorja explained. "But when you're harmonizing with other people, you have to figure out where you guys sit."
Dimoldenberg also made her bid to join the trio with the help of a "flo chart." While Jorja was positive about her recruitment, Stella and Renée were less so. "There's three of us, and there's three letters, and we've got the tattoo number three," the latter reasoned in her rejection.
"But when I join, we can add a 'w' to the end," Dimoldenberg replied. "It still works. I've been thinking about it, I've been brainstorming." The host also suggested she could be FLO's dancer and choreographer – and recorder player. "The full package," Renée commented.
Last month, FLO teamed up with hip-hop and R&B icon Missy Elliott on its latest single, "Fly Girl." The track reimagined the Fly Gal for their fans, first established in Missy's legendary song "Work It" in 2002.
Elliott first co-signed FLO back in April 2022, when she heard their breakthrough single "Cardboard Box"' and shared the British girl group on Twitter well before the world knew their name.