Florence + The Machine Issue 'Call To Arms' With Drop Surprise New Track 'King'
'I am no mother, I am no bride – I am king,' declares Florence in the track.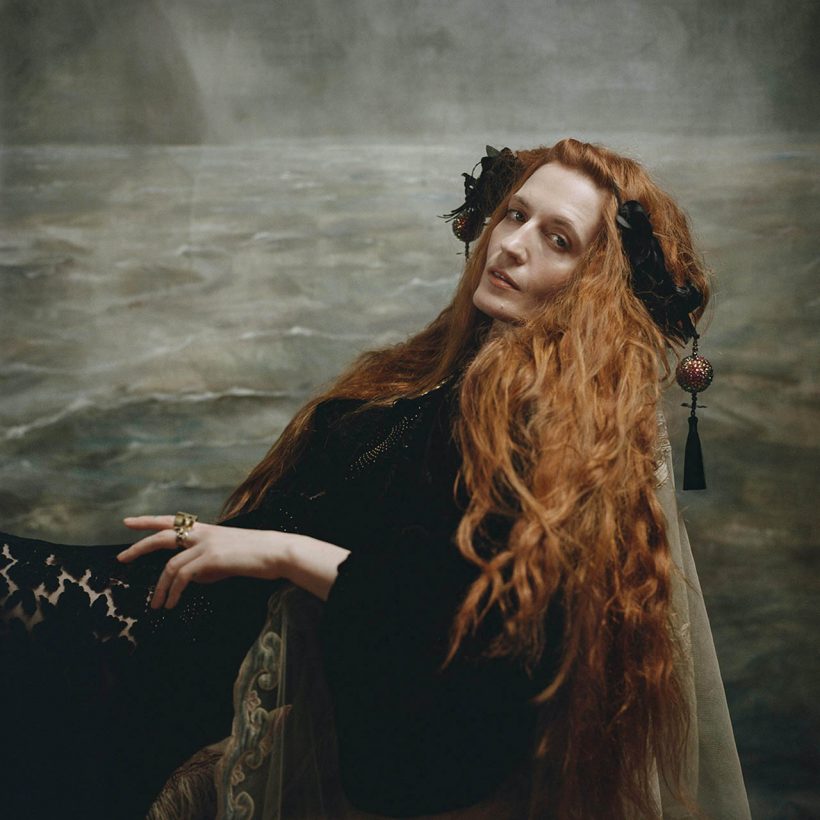 Florence + the Machine have released the surprise new track "King" today (23). Florence had confirmed its impending appearance on the band's social media accounts yesterday with the phrase "something's coming."
The song is described as "a meditation on womanhood, family, femininity and the subverting of expectations that makes a personal manifesto in transcending gender-defined roles into a cast-iron, crowd-searing festival-uniting call to arms." The release of "King" is accompanied by a new video, directed by Autumn de Wilde, which you can watch here.
Florence + The Machine - King
In the track, Florence declares: "I am no mother, I am no bride – I am king." It expresses her views on being a female artist and performer, and how to confront the challenge of thriving on the same path as male artists, "whose stars keep ascending, whose path to success is unimpeded by biology."
"As an artist, I never actually thought about my gender that much," says the artist. "I just got on with it. I was as good as the men and I just went out there and matched them every time. But now, thinking about being a woman in my 30s and the future…I suddenly feel this tearing of my identity and my desires.
"That to be a performer, but also to want a family might not be as simple for me as it is for my male counterparts. I had modelled myself almost exclusively on male performers, and for the first time I felt a wall come down between me and my idols as I have to make decisions they did not."
The two-time BRIT Award-winning and three-time NME Award-winning Florence + the Machine, whose last album was 2018's High As Hope, have been confirmed for festival dates in the summer, in Stockholm and Berlin in June, Oeiras, west of Lisbon, in July and Oslo and Helsinki in August.
Listen to the best of Florence + the Machine on Apple Music and Spotify.