Florida Georgia Line And Fellow Country Stars For Feeding Nashville Benefit
Lauren Alaina, Russell Dickerson, and Lily Rose will also play the August 3 event at the new FirstBank Amphitheater in Thompson's Station, Tennessee.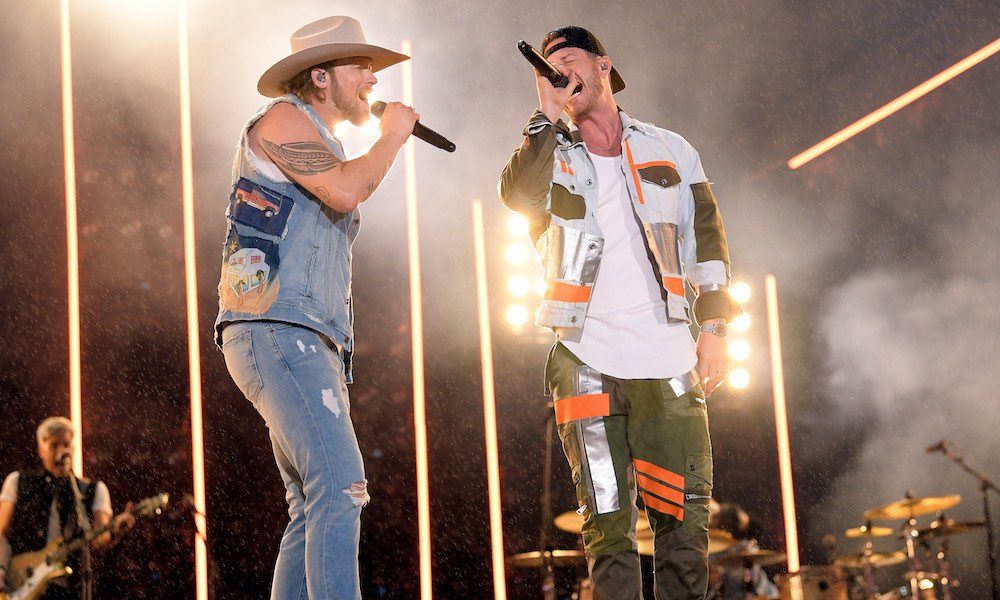 Florida Georgia Line will be joined by Thomas Rhett, Maren Morris, Lauren Alaina, and other country stars at a live benefit next month at the new FirstBank Amphitheater in Thompson's Station, Tennessee.
The show, on August 3, is in support of Feeding Nashville, the joint non-profit launched in 2020 by Florida Georgia Line's Tyler Hubbard, his wife Hayley, the Tennessee Titans' Taylor Lewan and wife Taylin. They will jointly host the show, which will also feature fellow country notables Russell Dickerson and Lily Rose.
The fundraiser will mark the live launch of the venue, which will follow up with two shows by Greta Van Fleet on August 5 and 6, Counting Crows (12), Lady A (27) and Harry Connick Jr. (29). Bookings in September include the Jonas Brothers and Santana, with Nathaniel Rateliff and the Night Sweats booked for October 1. The FirstBank Amphitheater is described as "a world-class boutique amphitheater nestled within a beautiful, wooded, natural stone and park-like setting."
Florida Georgia Line - I Love My Country
Feeding Nashville provides healthy meals for at-risk students, low-income patients, and the homeless in Nashville, also supporting a network of local chefs. Since its launch in April last year, it has prepared and delivered meals to 70,858 individuals in the region.
At a July 1 launch event for the concert, Hayley Hubbard said: "There's such a need in our community, whether there's a pandemic, or a tornado, even without those things, we need to be feeding people and so we just realized that need within our own backyard. It's been so cool to watch the community come together.
"Gosh, I'm pinching myself that this is actually going to happen because this vision of having a concert together – live together – was just such a dream last year, and so I'm just grateful to be here."
At the launch, FirstBank's Wade Peery, Jeanie Rittenberry, and Lenai Augustine gave the Hubbards and Lewans a $5,000 check towards the efforts of Feeding Nashville.