Frank Sinatra Gems Go Digital Today With 'Reprise Rarities Volume 4'
This latest presents more recordings that showcase the sublime vocal stylings of Frank Sinatra from the 70s and 80s.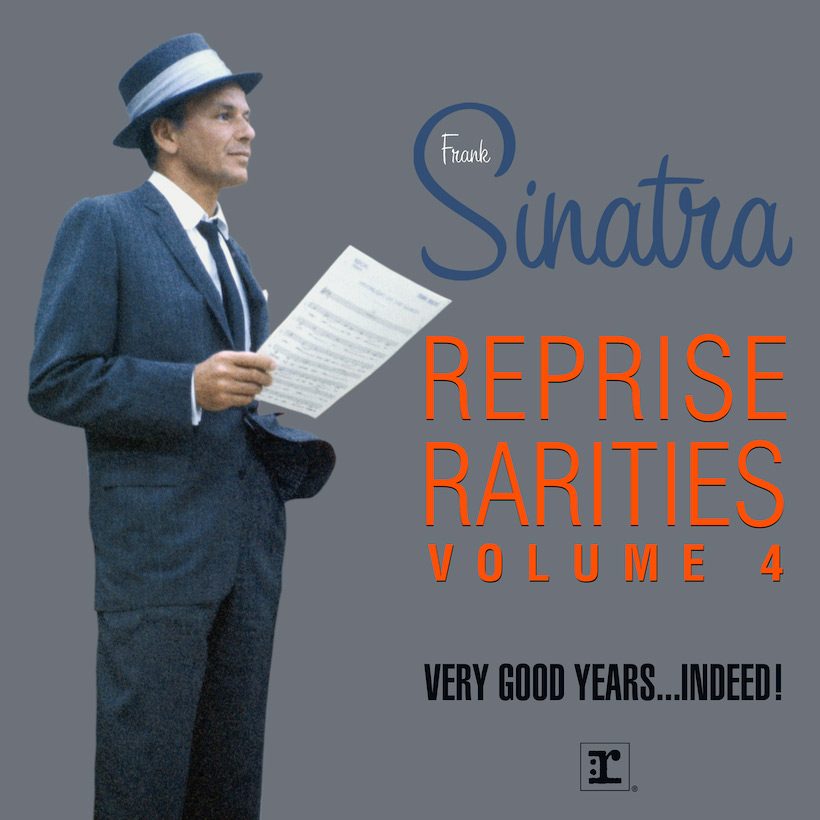 Focusing on the legacy of Frank Sinatra – one of popular culture's most captivating singers – during his years as a record label founder continues across all streaming services today with the release of Frank Sinatra: Reprise Rarities Volume 4 from Frank Sinatra Enterprises and UMe.
Featuring 15 Reprise tracks, all making their digital debut, the collection follows Volume 1, released December 2020 in honor of Frank Sinatra's birthday; Volume 2, released in February 2021 for Valentine's Day; and the spring release of Volume 3 in May. Continuing the 60th-anniversary celebration of "The Chairman of the Board" founding Reprise Records with rarities available via all digital streaming platforms, Volume 4 presents more recordings that showcase the sublime vocal stylings of Frank Sinatra. The fourth of five volumes features tracks from the 1970s and 1980s.
Volume 4 opens with "Bang Bang (My Baby Shot Me Down)." Written by Sonny Bono and an upbeat pop hit for Cher, it's Frank Sinatra who transforms a simple song about childhood memories into a somber statement about the pain of heartbreak. Other gems include "The Best I Ever Had," "Stargazer," "Only One To A Customer," and "Say Hello," plus, among many more, a thoroughly Sinatra salute to all the musical talents he was renowned for working with throughout his career on "Here's To The Band."
Hailed by The New York Times for an "extraordinary voice [that] elevated popular song into an art," Sinatra realized a long-time dream by forming his own record label, Reprise, in 1960. At the time Sinatra's business model was highly innovative in the recording industry; the very first of its kind, he pioneered the concept of having artists create and control their recordings.
"Untrammeled, unfettered, unconfined" is how the early advertisements described Sinatra on Reprise.
Throughout the years, artists including Dean Martin, Sammy Davis, Jr., Bing Crosby, Nancy Sinatra, Jimi Hendrix, The Kinks, Duke Ellington, Count Basie, Frank Zappa, Joni Mitchell, Neil Young, Eric Clapton, Tom Petty, Green Day, and Michael Bublé, among others, have recorded albums for Reprise.
Siriusly Sinatra (SiriusXM Ch. 71) will also air an exclusive 'Sinatra: Reprise Rarities' special in August.
Buy or stream Frank Sinatra — Reprise Rarities Volume 4 (Digital), and scroll below for full tracklisting.
1. Bang Bang (My Baby Shot Me Down) – June 4, 1973
2. Anytime (I'll Be There) – March 5, 1975
3. The Only Couple on the Floor – March 5, 1975
4. I Believe I'm Gonna Love You – March 5, 1975
5. The Saddest Thing of All – August 18, 1975
6. I Sing the Songs (I Write the Songs) – February 5, 1976
7. The Best I Ever Had – June 21, 1976
8. Stargazer – June 21, 1976
9. Everything Happens to Me – April 8, 1981
10. Say Hello – July 21, 1981
11. Love Makes Us Whatever We Want to Be – August 17, 1982
12. Searching – August 17, 1982
13. Here's To The Band – January 25, 1983
14. All The Way Home – January 25, 1983
15. Only One to a Customer – October 30, 1986