Freddie Mercury's Private Collection To Be Unveiled Publicly For The First Time
This year, Sotheby's will present 'Freddie Mercury: A World of His Own,' a once-in-a-lifetime opportunity to explore the private realm of a global icon.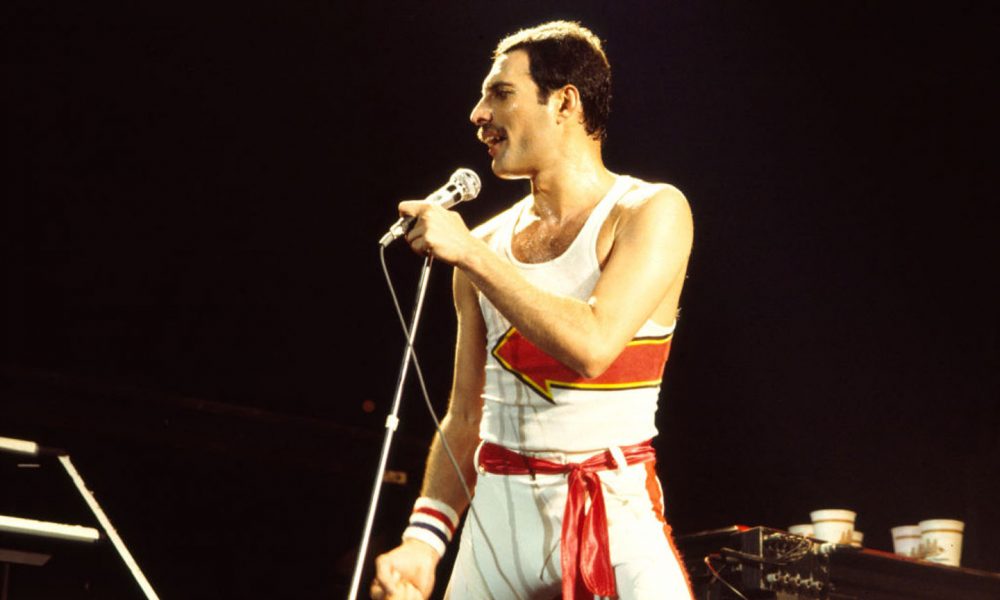 This summer, the contents of Queen's ironic original frontman Freddie Mercury's beloved home, Garden Lodge in Kensington, London, all lovingly cherished and cared for over the last three decades, will be revealed to the public for the first time in a dedicated month-long exhibition at Sotheby's in London.
The event, which will see every inch of the company's 16,000 square foot gallery space dedicated to celebrating Mercury's rich and multi-faceted life and passions, culminating in six dedicated sales in September, each one devoted to a different aspect of his life, both public and private.
Mary Austin, one of Mercury's closest and most trusted friends, has treasured and cared for his home and everything in it for the last thirty years. She says, "For many years now, I have had the joy and privilege of living surrounded by all the wonderful things that Freddie sought out and so loved. But the years have passed, and the time has come for me to take the difficult decision to close this very special chapter in my life.
"It was important to me to do this in a way that I felt Freddie would have loved, and there was nothing he loved more than an auction. Freddie was an incredible and intelligent collector who showed us that there is beauty and fun and conversation to be found in everything; I hope this will be an opportunity to share all the many facets of Freddie, both public and private, and for the world to understand more about, and celebrate, his unique and beautiful spirit."
The month-long exhibition at Sotheby's this summer will see all 1,500 or so items from Garden Lodge displayed in a sequence of specially designed immersive galleries, each one devoted to a different aspect of Mercury's rich and varied life. The exhibition will open on 4 August, and close on what would have been Freddie's 77th birthday, 5 September. Prior to their exhibition in London, highlights from the collection will tour to New York, London, Los Angeles, and Hong Kong in June.
The six dedicated auctions which follow will be led by a live Evening Sale on 6 September, in which a representative cross-section of the most significant items in the collection will be offered. On 7 and 8 September, two further live auctions will follow: the first dedicated to Mercury "On Stage", the second dedicated to his life "At Home", and to the objects he loved and lived with at Garden Lodge.
Three online auctions will run alongside, one shining a light on his deep love of Japan, and the other two, "Crazy Little Things", Parts One and Two, presenting an eclectic array of the curious and everyday objects that made Mercury smile. The auction will be accompanied by the release of a limited-edition Collection Book, a commemorative volume bringing to life the story of Freddie Mercury and the objects which surrounded him.
Oliver Barker, Chairman of Sotheby's Europe said, "Freddie Mercury's sensational life has left us with a rich array of artistic moments that still move and astound us, a legacy that, like his music, will live on forever. As Sotheby's is transformed into the stage for this remarkable collection, the focus will be as much on Freddie Mercury the showman, celebrating everything we already know about him, as on discovering his less well known private artistic passions. Fittingly lavish in scale, the auction will bring together the expertise of specialists from 30 different collecting categories, and see exhibitions held in four locations across three continents – all culminating in the longest, most spectacular, public exhibition in our company history. How else could we celebrate the legend that is Freddie Mercury?"
Mary Austin will be donating a portion of the proceeds of the sale to both the Mercury Phoenix Trust and to the foundation of one of Freddie's greatest friends, the Elton John Aids Foundation.
Please sign up at the official website for the latest information about the exhibition, sales and ordering the Collection Book. The full auction catalogue will also be available to browse online ahead of the London exhibition opening in August.
Visit Sotheby's official site for more information on the exhibition and upcoming auctions.