Fredo Bang Shares New Single 'Bang Man'
After a long, pandemic-driven break, Fredo returned in April of 2022 with his seventh mixtape, 'Two Face Bang 2.'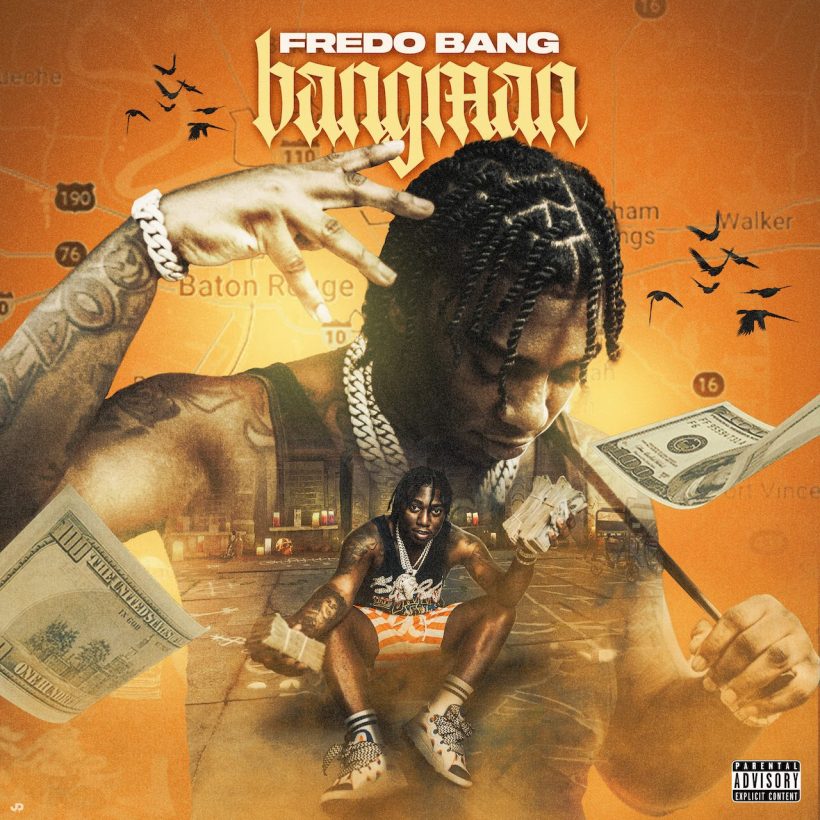 Acclaimed Baton Rouge-born rapper Fredo Bang is back with another single in the form of the electrifying "Bang Man." The song is out now courtesy of Def Jam Recordings.
Fredo kicks off the track with a proclamation, rapping, "I ain't never stood down, you hear me?/ They be talkin' bout they be looking for me/ N____s know where to find me."
Fredo Bang - Bang Man (Official Video)
The track follows a highly productive 2022 for Fredo. He unleashed a brand-new project in the form of UNLV in October of last year, which (at the time) marked his seventh project in less than three years and second full-length album for Def Jam Recordings.
Fredo bulldozed the path for this offering–ramping up excitement and anticipation from his loyal fans–with pre-release videos for the tracks "Free Thug," "Bee Krazy," and "F__k The World."
The 16-track UNLV showcases Fredo's verbal dexterity as well as his knack for melodic hooks. Right out of the gate on "Pay For It," an old school sample rattles in between funky guitar as his tight melodic flow practically chokes the beat.
With confidence and charisma, he urges, "Check out my two step." Elsewhere, he leans into sultry production on the understatedly slick "Dog Azz." During "2 Death," emotion echoes through cracks in his razor-sharp refrain. Meanwhile, the ride comes to a close on "F__k The World." A saxophone solo, piano, and 808s entwine for one cathartic finale. The project features verses from Tee Grizzley, Soulja Slim, G Herbo, and more.
Back in April of 2022, Fredo released the 18-track Two-Face Bang 2 mixtape (whose title references 2 Face Bang, his debut indie mixtape of 2018). The project contains "No Love" featuring Sleepy Hallow, which posted the biggest first week at Spotify of his career.
Other collaborations on the mixtape feature Roddy Ricch, YNW Melly, and more. Fredo also released the official video for "Last One Left" featuring Roddy Ricch to accompany the release back in the spring.