"Genius" Of Marvin Gaye Honoured At Grammy Museum
A panel of Marvin Gaye experts, including his widow, Janis Gaye, hailed the "everlasting greatness" of a complex and contradictory artist.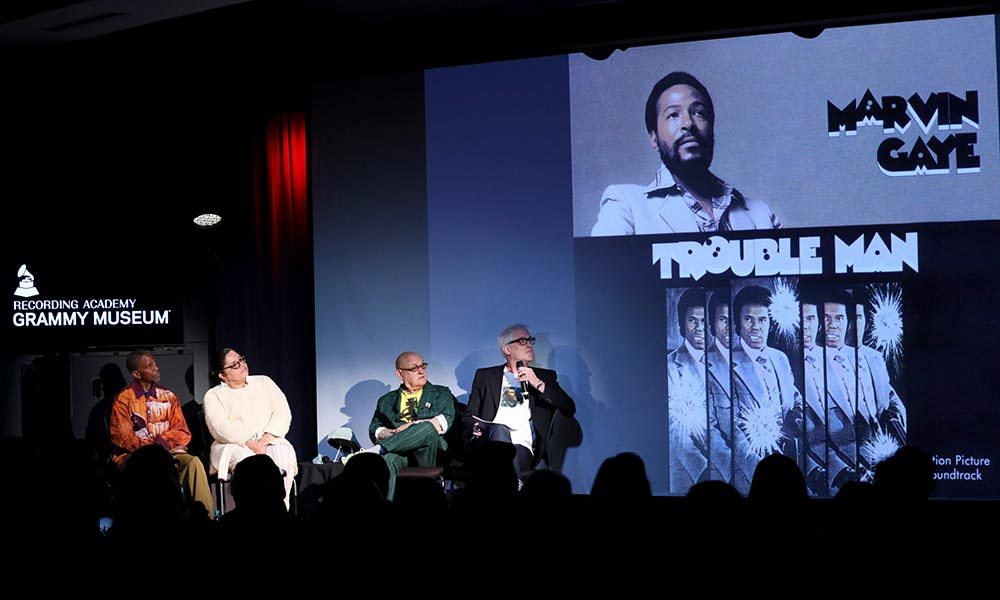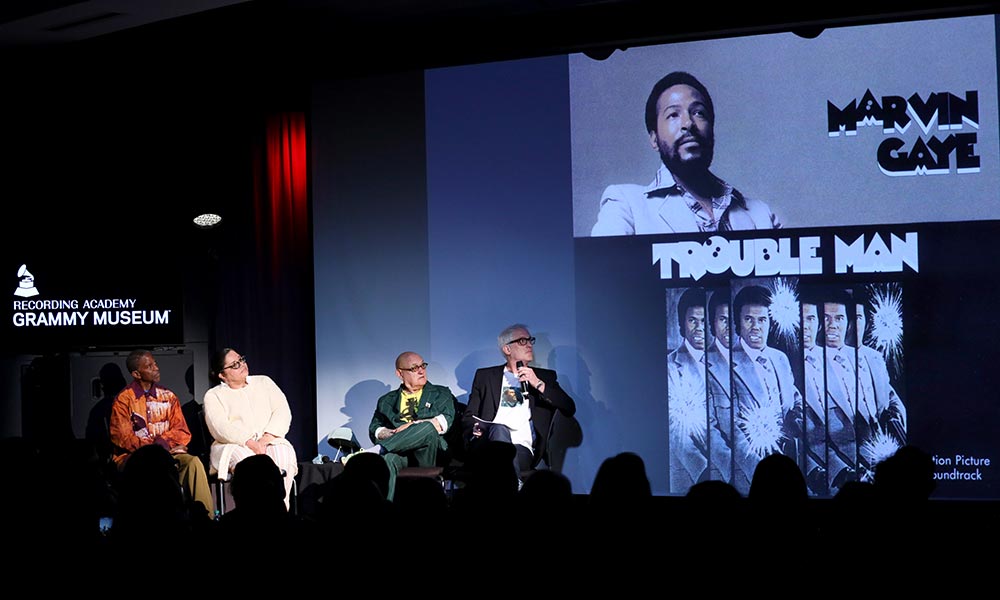 On Tuesday, 2 April 2019, what would have been soul singer Marvin Gaye's 80th birthday, a panel of experts took to the stage at the Grammy Museum in Los Angeles to discuss the lasting impact of a man who was "definitely a genius", according to Marvin Gaye biographer David Ritz.
Headed by Harry Weinger, the Grammy-winning Vice President Of A&R at Universal Music Enterprises, the panel included David Ritz, Gaye's widow, Janis Gaye, and Nolan Shaheed, former trumpeter for Marvin Gaye. The discussion capped a day during which a commemorative stamp had been launched in the late singer's honour.
"We're stilling clinging to him and hungering for him," said Ritz, highlighting Gaye's continued importance, while Weinger called the day's events "testament to the everlasting greatness" of the artist.
"We need more artists like Marvin"
Speaking of his creative process, Janis Gaye described a man who "expected so much of himself… he wanted to give so much to his audience, he struggled for perfection".
"It's hard being a genius," Ritz asserted. "And Marvin was definitely a genius – he was absolutely brilliant and full of contradictions and conflict… he could put it all together in his art."
His "contradictions and conflict" are to the fore in You're The Man, a "lost" Marvin Gaye album that was released on 29 March. Though compiled of songs recorded during 1972, the panellists all highlighted their relevance in today's world. Of the overtly political title track, Gaye's "rage and frustration with his country is palpable" said Ritz.
You're The Man reveals "an artist expanding his boundaries", according to Weinger, who revealed, "The response to this album has been extraordinary. Esquire called it the best album of the year. We've got a few months to go, but I'll take it."
Noting that a US election is due in 2020, the late singer's widow said, "We need more artists like Marvin that aspire to raise consciousness about the state of the world."
Speaking of his lasting impact, she asserted: "His legacy is about as close to perfection that I can think of."
You're The Man is out now and can be bought here.
Format:
UK English