Marvin Gaye Commemorative Stamp Debuts At Greek Theatre
To celebrate the Motown legend and the 'Prince Of Soul', the US Postal Service unveiled the Marvin Gaye Forever Stamp on what would have been his 80th birthday.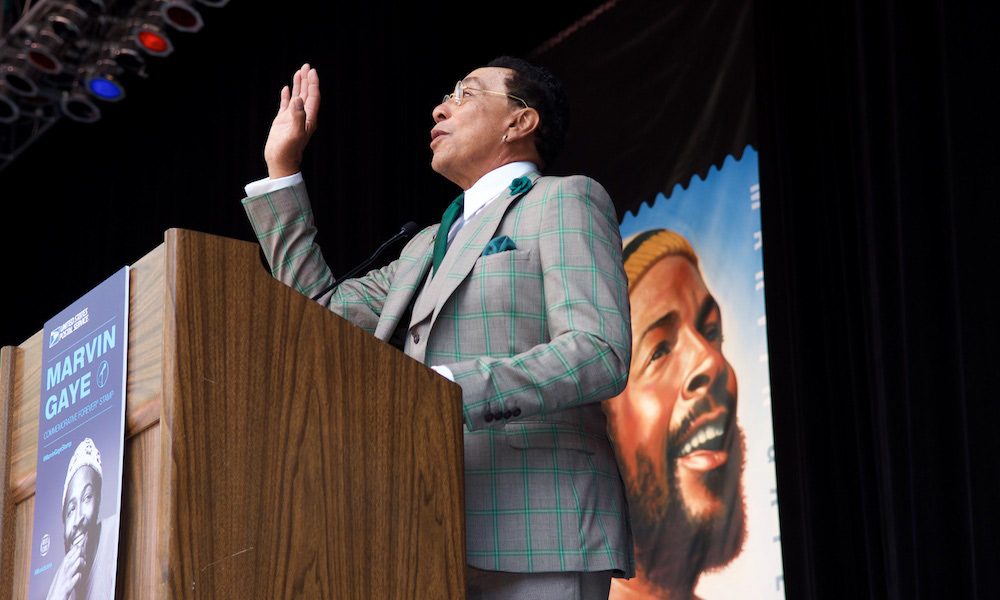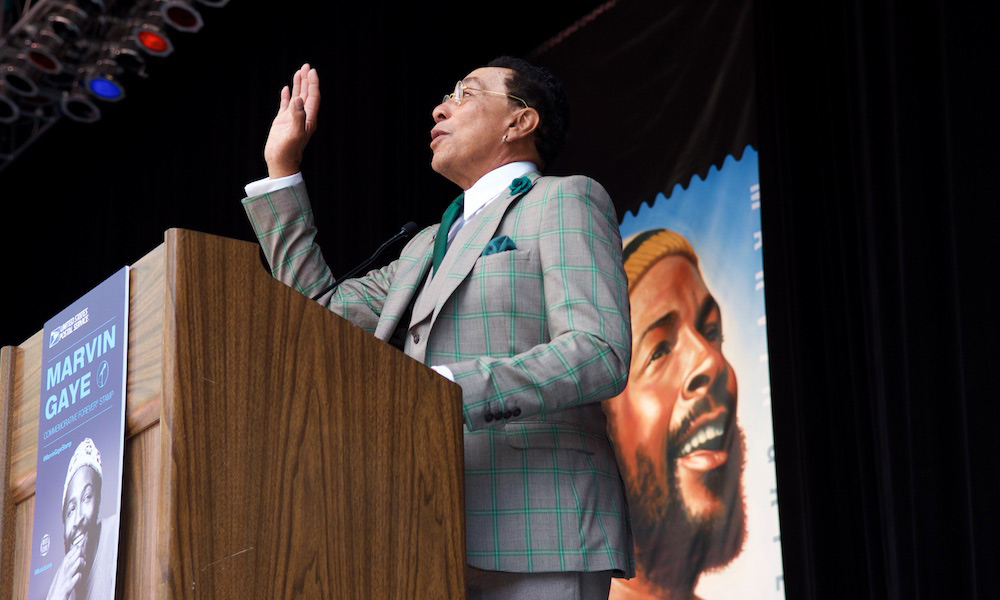 To celebrate the Motown legend and the 'Prince Of Soul,' the US Postal Service unveiled the Marvin Gaye Forever Stamp on 2 April, which would have been his 80th birthday.
To mark the first-day-of-issue dedication, Mary Wilson of the Supremes served as the mistress of ceremonies in a special ceremony at the Greek Theatre in Los Angeles.
As many of Gaye's family, friends and peers gathered inside the outdoor amphitheatre, the proceedings began with a screening of Gaye's historic performance of the 'The Star-Spangled Banner' at the 1983 All-Star Game, as thousands swayed along.
Among those in attendance were soul-disco icon Thelma Houston; Glodean White of Love Unlimited; Motown songwriter and producer Mickey Stevenson; brothers Brian and Eddie Holland of the famed production team Holland–Dozier–Holland, who did so much to shape the Motown Sound; Claudette Robinson of the Miracles; and Marvin's widow Janis Gaye.
This was followed by a formal presentation of the flag by Edwards Air Force Base Honour Guard, marking Gaye's time with the military. Then Antwaun Gay, Marvin's youngest brother, took the stage to kick off the proceedings. In his sermon-like speech, Gay (his brother added an "e" to his surname) spoke about how timely Marvin's seminal record What's Going On remains today.
"On 'Inner City Blues' he spoke out for those who are striving the best they can to make it," Gay said. "For those dealing with crime and dealing with setbacks and giving a voice to the voiceless."
After a few opening remarks, the Grammy-nominated R&B singer Kenny Lattimore took to the stage for a soulful rendition of Gaye's 1964 hit 'How Sweet It Is (To Be Loved by You),' getting everyone on their feet.
Shortly afterwards, Mary Wilson was joined onstage by the Gaye family, including son Marvin Gaye III, daughter Nona Gaye, sister Zeola Gaye and brother Antwaun Gaye, alongside Smokey Robinson, the stamp's designer famed artist Kadir Nelson and Motown founder Berry Gordy himself, to unveil a giant version of the Marvin Gaye Forever Stamp.
After the stamp's official reveal, Wilson introduced Robinson, who spoke about his great love for Gaye, echoing Antwaun's remarks about the singer's famed 1971 album. "At the time Marvin was writing What's Going On, we lived right around the corner from each other," Robinson said. "I'd come around his house and try to convince him to hang out and he'd be sitting at the piano and say to me, 'Smoke, God is writing this album.'"
Robinson also talked about how Gaye was "prophesising" on the album and how it remains more poignant today than when he wrote it. "Brother you're still going strong today," he added. "I can put your picture on an envelope and fly it around the world."
Wilson then introduced Gordy, Robinson's best friend, whom she called "My hero…sixty years after Motown started and everyone still refers to him as just "Mr Gordy". The Motown founder thanked everyone in attendance and reflected on Gaye's towering legacy. "There was no one like Marvin, his music was pure and honest," he said. "People would always say; 'I would love to meet Marvin.' But every time you listen to his music, you know who he was and what he was going through at the time."
Closing out his speech, Gordy spoke about the late soul figurehead's place in music today. "People are beginning to realise more and more the true genius of Marvin Gaye."
The Marvin Gaye Forever stamp is the ninth in the Postal Service's Music Icons stamp series. Gaye joins other icons in the series including Ray Charles, Johnny Cash, Elvis Presley and John Lennon.
Explore our Marvin Gaye Artist Page.
Format:
UK English