Gov't Mule Finds Clarity On New Single 'Made My Peace'
'Peace…Like A River' will arrive on June 16 courtesy of Fantasy Records.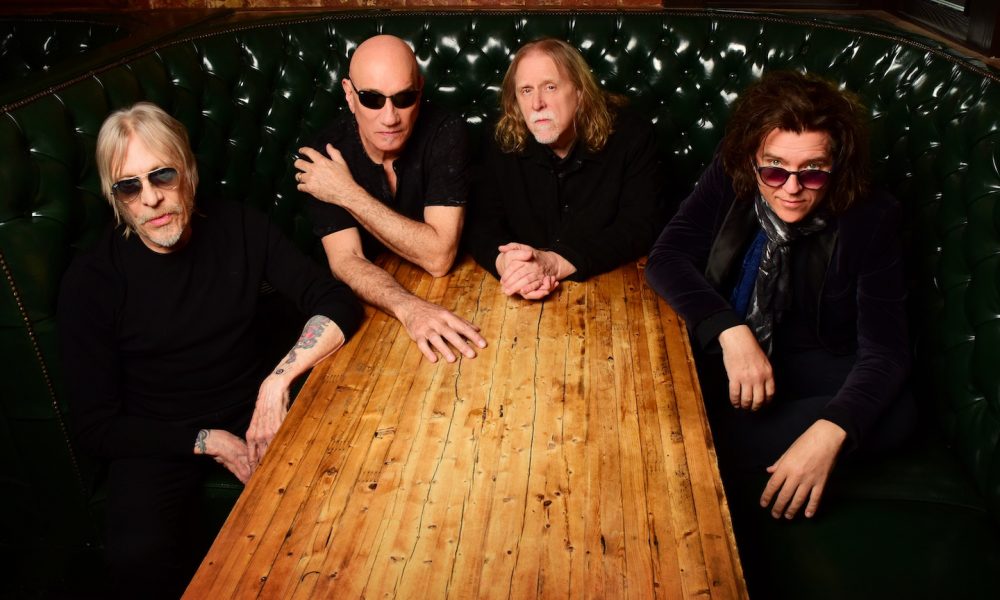 As the group prepares for the release of its 12th studio album, Peace…Like A River this month, renowned Grammy-nominated band Gov't Mule has issued one final tease with their new single "Made My Peace." The group is led by guitar legend, vocalist, songwriter, and producer Warren Haynes.
When writing the new song, Haynes drew on another rock-solid artist for inspiration: The Beatles. Haynes sought to double-track his vocals the way John Lennon often did on Beatles and solo recordings and included a harmony slide guitar in the song's middle that was informed by George Harrison. "Made My Peace" also features a sweeping orchestral backdrop from The Kerhonkson Philharmonic.
Gov't Mule - Made My Peace (Visualizer)
Peace…Like A River, the follow-up to Gov't Mule's chart-topping, Grammy-nominated blues album, Heavy Load Blues, is a 12-song rock journey from the revered band that also includes guest appearances from Billy F Gibbons, Billy Bob Thornton, and Celisse, in addition to Ivan Neville and Ruthie Foster, the featured vocalists on the album's lead single "Dreaming Out Loud."
Each digital pre-save of the album includes an instant download of "Made My Peace" along with the previously released singles "Same As It Ever Was" and "Dreaming Out Loud." In addition to various vinyl options, Peace…Like A River will also be available in a Deluxe Edition (on CD only) including the special five-track Time Of The Signs Bonus EP in addition to the original 12 tracks.
"'Made My Peace' is one of the first songs we recorded for this new album and portrays the most Beatles influence we've ever utilized on a recording," shares Haynes. "It deals with a lot of different aspects of what we've all gone through. It touches on the emotions I was having to get past with the loss of my dad, who was an extremely important figure in my life. There are several songs that reflect on loss, but more in a way of making the future count. Taking the rest of your life and looking at it with a fresher, more aggressively positive attitude."