Gov't Mule Announces 'Peace… Like A River,' Shares 'Dreaming Out Loud'
'Peace… Like A River' will arrive on June 16 courtesy of Fantasy Records.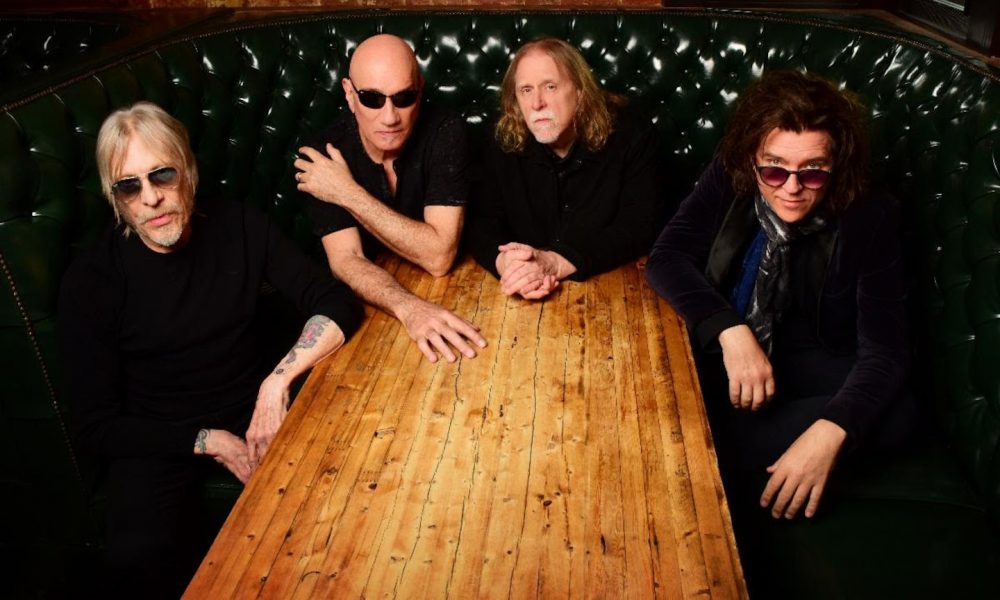 Gov't Mule has announced a new album, Peace… Like A River. The project will be the band's 13th studio album, and the follow-up to 2021's Heavy Load Blues.
Peace… Like A River will be released on Fantasy Records on June 16, and is preceded by a single, "Dreaming Out Loud," which features Ivan Neville–son of Neville Brothers star Aaron Neville—and gospel blues singer Ruthie Foster. The album announce and single reveal is accompanied by a music video for "Dreaming Out Loud," which you can watch below.
Gov't Mule - Dreaming Out Loud [feat. Ivan Neville and Ruthie Foster] (Visualizer)
"Peace… Like A River is very ambitious from a musical arrangement standpoint in the way that a lot of the songs take twists and turns that are not common in today's pop music world," says Gov't Mules's Warren Haynes. "At the same time, it's very much a song record and covers a lot of ground, stylistically speaking. Song for song maybe my favorite one."
In addition Neville and Foster, guests on the album include ZZ Top's Billy Gibbons, actor and musician Billy Bob Thornton, and Celisse Henderson, who's played guitar with Graham Nash, Melissa Etheridge, and Trey Anastasio's Ghosts Of The Forest. The album was recorded with co-producer John Paterno during the sessions that produced Heavy Load Blues, but using different equipment in different rooms, in order to give each project its own character.
Gov't Mule is set to embark on a tour in support of the album at the New Orleans Orpheum Theater in Louisiana on May 5, before the band is joined by Jason Bonham's Led Zeppelin Evening for a Dark Side Of The Mule tour in July.
Pre-order Peace… Like A River.
Peace… Like A River Tracklist:
Same As It Ever Was
Shake Our Way Out (ft. Billy Gibbons)
Made My Peace
Peace I Need
Your Only Friend
Dreaming Out Loud (ft. Ivan Neville and Ruthie Foster)
Head Full Of Thunder
The River Only Flows One way (ft. Billy Bob Thornton)
After The Storm
Just Across The River (ft. Celisse Henderson)
Long Time Coming
Gone Too Long