Taylor Swift, Dolly Parton, Carly Pearce And More Featured In New Grammy Museum Exhibit
Other artists featured include Margo Price, Maren Morris, Yola, and more.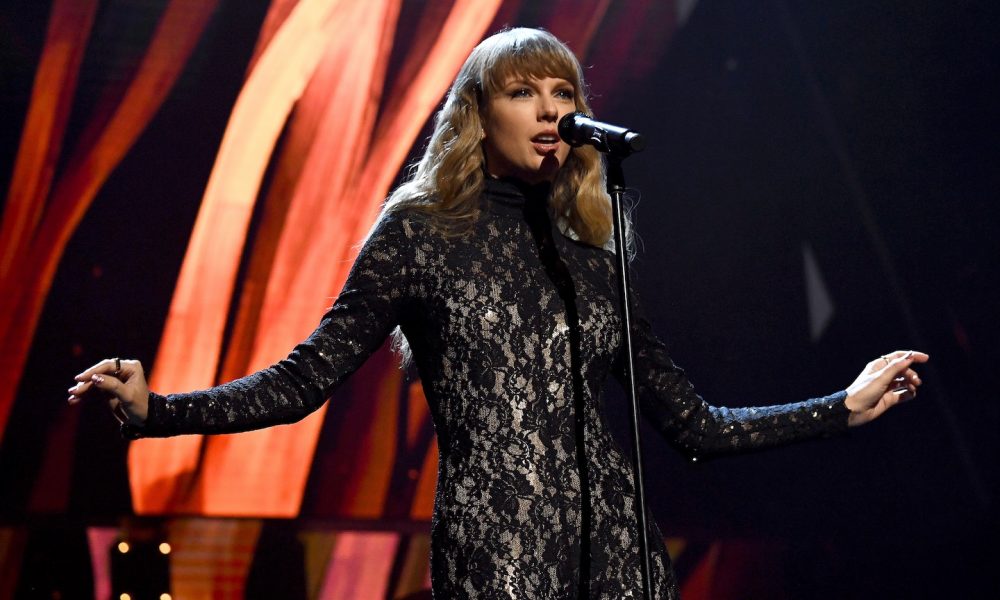 Taylor Swift, Dolly Parton, Shania Twain, Carly Pearce, and more will be featured in the Grammy Museum's new exhibit, "The Power of Women in Country Music," which will open May 27 in Los Angeles.
According to Rolling Stone, the "exhibit will look into the long history of trailblazing women in country music, from sonic architects like Maybelle Carter, Sara Carter, Patsy Montana, and Wanda Jackson, to blockbuster stars like Reba McEntire, and Faith Hill, as well as the next generation of icons like Maren Morris, and Brandi Carlile. Additional artists featured include Rosanne Cash, Miranda Lambert, Patsy Cline, Rissi Palmer, LeAnn Rimes, Margo Price, Trisha Yearwood, and Yola.
"Included among the exhibit's numerous artifacts are Parton's dress from a 1971 Grand Ole Opry performance; Emmylou Harris' Manuel-designed boots from the cover of Blue Kentucky Girl; Rosanne Cash's Martin guitar; McEntire's pink gown from the "Does He Love You" video; Twain's outfit and top hat from the 'Man! I Feel Like a Woman!' video; Swift's banjo from the 'Mean' video; and Rimes' blue dress from the 1997 Grammys when she became the first country performer to win Best New Artist.
Last month, it was revealed that Swift will receive an Honorary Doctorate of Fine Arts from New York University, alongside the Class of 2022. As a recipient of the honor, Swift will also give a speech at the university's graduation on May 18 at Yankee Stadium. It marks the school's first in-person commencement ceremony since 2019, amid the pandemic, and will honor graduates of 2020 and 2021 as well.
"I cannot overstate how thrilled I am to be coming together in person with graduates, parents, faculty, and honorees for NYU's commencement," the university's president, Andrew Hamilton, said in a statement. "Since 2019, we have been deprived of commencement's festive, communal joy, and its absence has been keenly felt."