Haim's 'Days Are Gone' Celebrates Ten Years With Vinyl, CD Reissue
A landmark debut album, the record topped the UK charts, went to No. 6 in the US and put the Californian trio on the map.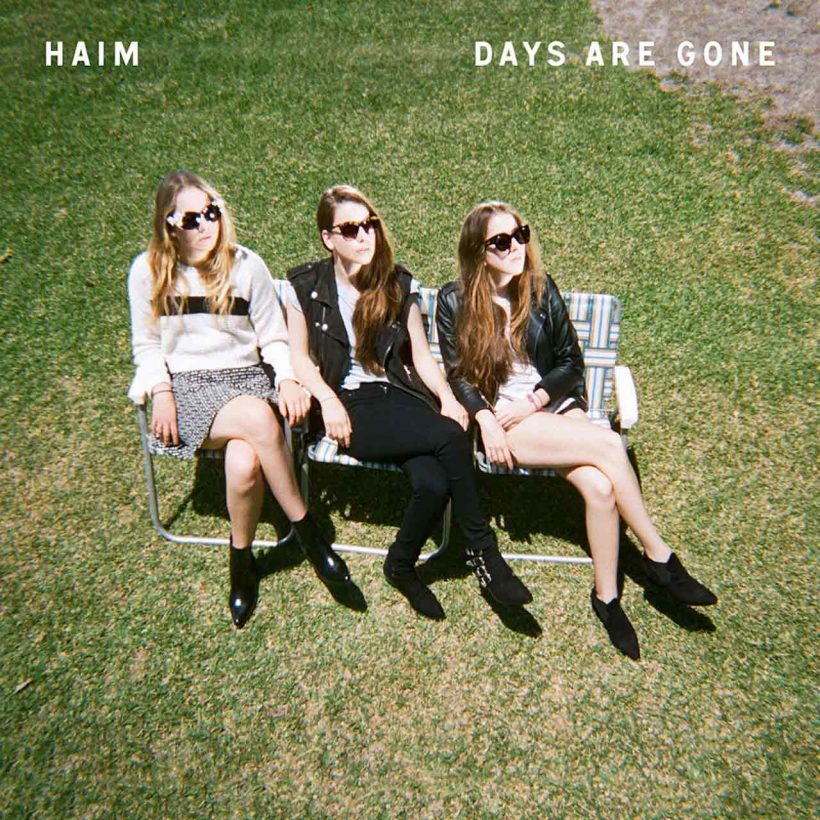 A special 10th anniversary edition of Haim's classic debut album Days Are Gone is set for release on September 29. The reissue comes amid what promises to be a triumphant summer for sisters Alana, Danielle and Este that will take in a run of anniversary headline shows in Los Angeles, US support slots on Taylor Swift's Eras tour, a track on the forthcoming soundtrack to Barbie and a huge headline UK date at London's All Point's East festival on August 28. The summer of Haim is upon us.
Despite being the LA trio's debut, the release of Days Are Gone was keenly anticipated back in September 2013. Haim arrived as the perfect package with their forward-thinking take on classic rock and pop. A run of thrilling singles in the run-up to the album had the hype machine in overload but rather than feel the pressure, Haim emerged with a record that was as breezy as their sun-drenched melodies.
Spawning six singles in "Forever," "Don't Save Me," "Falling," "The Wire," "My Song 5" and "If I Could Change Your Mind," songs now so irresistibly familiar they feel like they've been around a lot longer, Days Are Gone was a huge c9mmercial hit, going to Number One in the UK Charts and Top 6 in the Billboard 200, and remains a highly influential album to this day.
HAIM - Forever (Official Music Video)
The album also attracted a series critical reviews. The New York Times declared the record to be "as convincing as any major-label rock album this year" and detected mainstream pop of the quality of "early Madonna, the erotic power of Pat Benatar [or] the breathlessness of Sheena Easton." In a retrospective review, uDiscover Music described Days Are Gone as "a measured, melodic affair, with the songs' already beguiling hooks given a modern, R&B-flavored pop sheen by co-producers Ariel Rechtshaid and former Arctic Monkeys' deskman James Ford."
Days Are Gone will now be reissued in a variety of formats including green transparent vinyl, with one LP made up of the original tracklist and a second featuring Bonus Tracks and remixes, a single picture disc and a 2 CD edition.
Since the release of the original album, Haim have gone on to become one of the world's biggest and most-loved bands, releasing two further albums in 2017's Something To Tell You and 2020's Grammy-nominated Women In Music Pt. III which won them a BRIT Award in 2021.