"Follow Your Gut": Health-Ade Kombucha Founders Daina Trout & Vanessa Dew Get Down To Business
"I don't know what I'd do without music, and you can find me often in my car with the speakers blasting."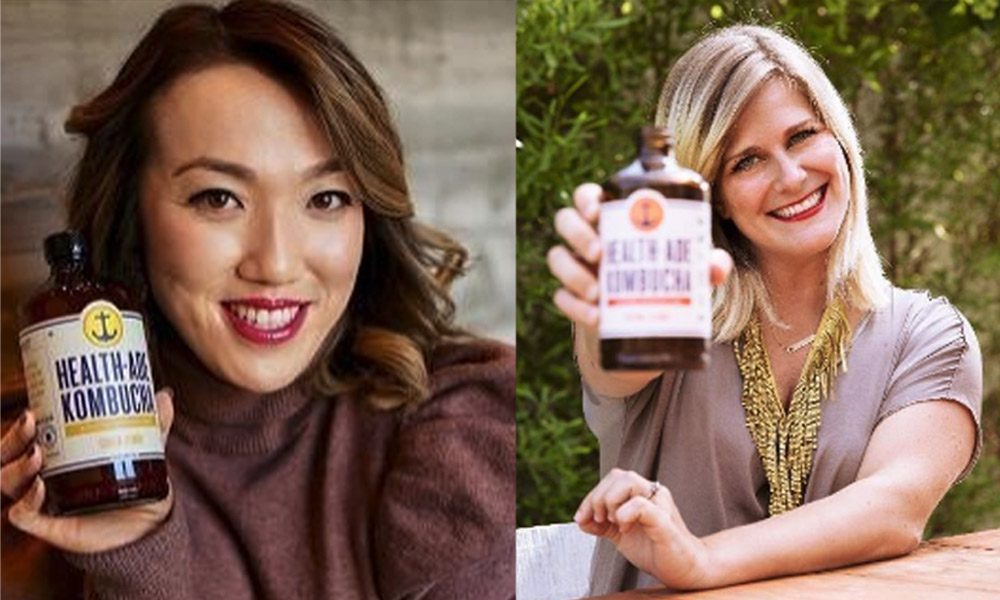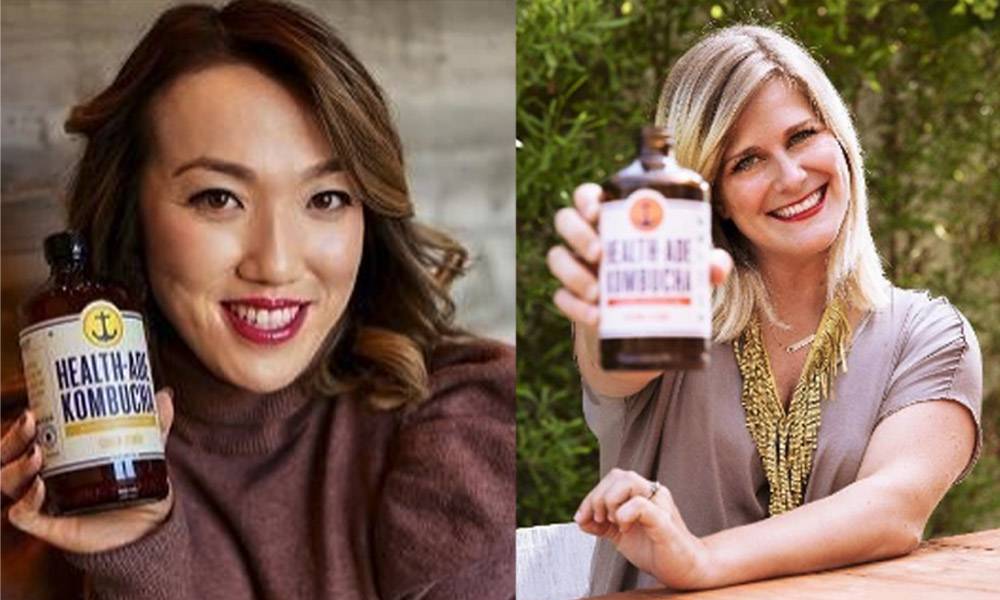 As part of our ongoing series for International Women's Month, we've highlighted women from all different facets of industry through our 'Women To The Front' campaign.
With the belief that women should not only be at the front of conversation this month (but every month) our goal is to highlight artists, entrepreneurs, creatives, business-owners and trailblazers. Next up in our series is co-founders of Health-Ade Kombucha, Vanessa Dew and Daina Trout.
The health and wellness lifestyle is synonymous with Southern California so it makes sense that best friend duo and co-founders of Health-Ade Kombucha got their start in Los Angeles.
Native Angeleno Vanessa Dew met Daina Trout and her husband Justin, also a co-founder, at an entrepreneurship club started by Trout. Her degree in biochemistry from UC San Diego and a MBA from University of Southern California prepared Dew for a future in health science, but it was her involvement in female entrepreneurship – like SC's Female Founder Collective and Trout's entrepreneurship group – that launched her into co-founding one of the most ubiquitous kombucha brands on the shelves.
Luck may have brought Dew into contact with the Trout, but it was a unique combination of science, skill and drive that led to the team's success. Trout was already in LA after she graduated Tufts University, where she earned Masters' degrees both in nutrition and public health.
She was already living the brand slogan of "follow your gut" when she met Dew and realised that the three partners had something special on their collective hands. Trout began brewing the kombucha in her apartment and selling the homespun bottles at local farmers markets. Today, their product is in over 30,000 grocery stores including Target, Whole Foods and Costco.
Their Health-Ade Kombucha is designed for healthy lifestyles – they want their customers to feel their best, most active selves. And for this female duo that means a lot of dancing!
"For me, music is where I go when I need a little extra 'juice'," says Trout. "Teams depend on their leaders for inspiration, which can be a lot of pressure, especially when you're having a tough day.
"When looking to get motivated and push through a pressured time, I like songs with a strong beat and uplifting lyrics like Katy Perry's 'Roar' (which I listen to before every board meeting). I don't know what I'd do without music, and you can find me often in my car with the speakers blasting."
In 2019, Trout was included on Inc's Female Founder 100 list and was also named BevNet's Person Of The Year. While Trout looks to music as fuel for motivation, Dew sees songs as an escape and a comfort to her spirit:
"As a leader, it can often be a lonely road and there are few places to gain personal comfort to keep going, but you know you need to for your team, your business and for yourself. Music has such a unique way of just getting me and gives me the solace I need! Sometimes music can pump me up to take on the day or offers just the right vibe to chill and unwind. It can be my therapy of sorts."
"To get the day started and feel like a complete baller, I'm usually playing Rihanna or Jay-Z but to chill out in the bath after a long day, Erykah Badu's 'On and On' has been on repeat for years now."
Enter for a chance to win a Health-Ade gift card and some of our favorite music on vinyl.
Visit our Women To The Front site for more profiles, playlists and features that celebrate the numerous accomplishments of women in music across all genres and professions.
Format:
UK English