Héctor Lavoe And Willie Colón's 'Vigilante' To Receive Reissue
The new reissue will arrive on November 3.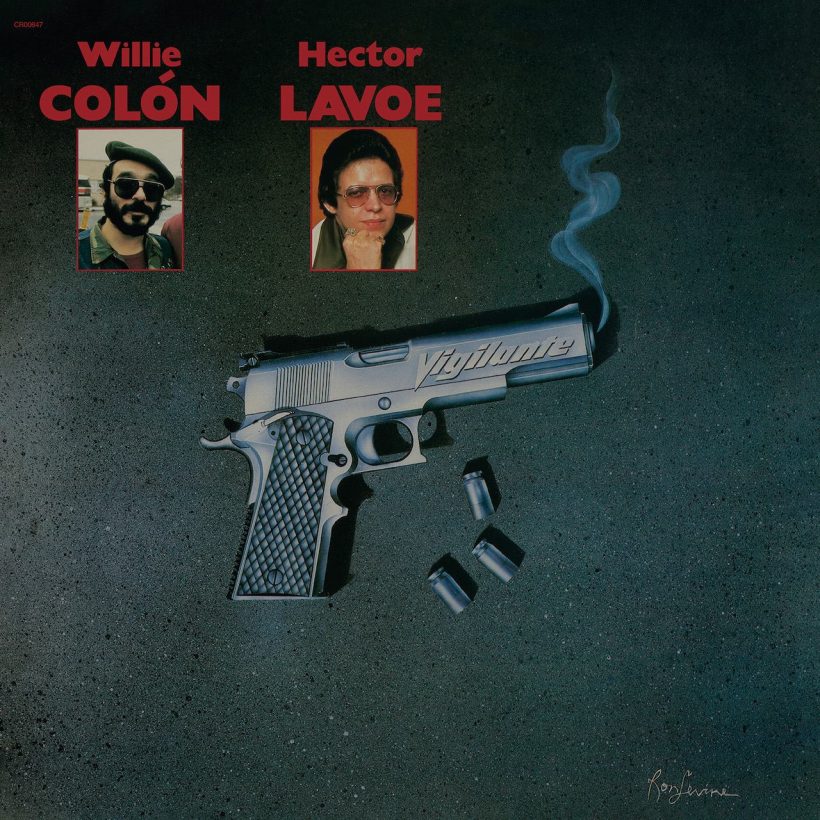 Craft Latino will honor one of salsa's most iconic duos, Héctor Lavoe and Willie Colón, with a reissue of their final album together, 1983's Vigilante.
The best-selling album, which served as the soundtrack to the 1982 film of the same name (starring Colón in his Hollywood debut) also marked a long-awaited reunion for the two icons. Celebrating Vigilante's 40th anniversary, this special release features (AAA) lacquers cut from the original master tapes by Kevin Gray at Cohearent Audio and is pressed on 180-gram vinyl.
Rounding out the package is a vintage-style tip-on jacket, replicating the album's eye-catching original artwork. In stores on November 3 and available for pre-order today, Vigilante will also make its debut on 192/24 hi-res digital audio on November 3. In addition, a Clear Smoke color vinyl exclusive with exciting bundle options that include a limited-edition Vigilante T-shirt featuring the iconic album cover art is being offered via Fania.
Released in 1983, Vigilante marked a reunion for one of salsa's most iconic duos: bandleader, producer, and trombonist Willie Colón and singer Héctor Lavoe. Their foundational partnership began 16 years earlier when Colón and Lavoe (then 16 and 21, respectively) recorded their debut, El Malo, for Fania Records.
Over the next few years, the pair rocketed to fame, releasing a string of best-selling titles, including Cosa Nuestra (1970), Lo Mato (1973) and the classic holiday albums Asalto Navideño Vols. 1 & 2 (1971 and 1973). By the mid-70s, however, the two artists were eager to break out on their own. Colón was shifting his focus to behind-the-scenes roles as a producer, musical director, and arranger, while Lavoe was primed to become one of salsa's greatest vocalists. Although the two men never really went their separate ways (Colón produced the majority of Lavoe's solo albums), fans still yearned to see the old friends back in action.
By the turn of the 80s, Colón had become one of Fania's most lucrative talents, thanks to a steady stream of albums as a leader, plus collaborations with stars like Rubén Blades and Celia Cruz. Lavoe, meanwhile, had found international success as a solo act with such beloved albums as La Voz (1975) and 1978's Comedia (which earned him the nickname "El Cantante").