Holly Humberstone Announces Debut Album; Shares Two New Singles
Fans have eagerly awaited the UK singer-songwriter's debut since her first EP release, 2020's 'Falling Asleep At The Wheel.'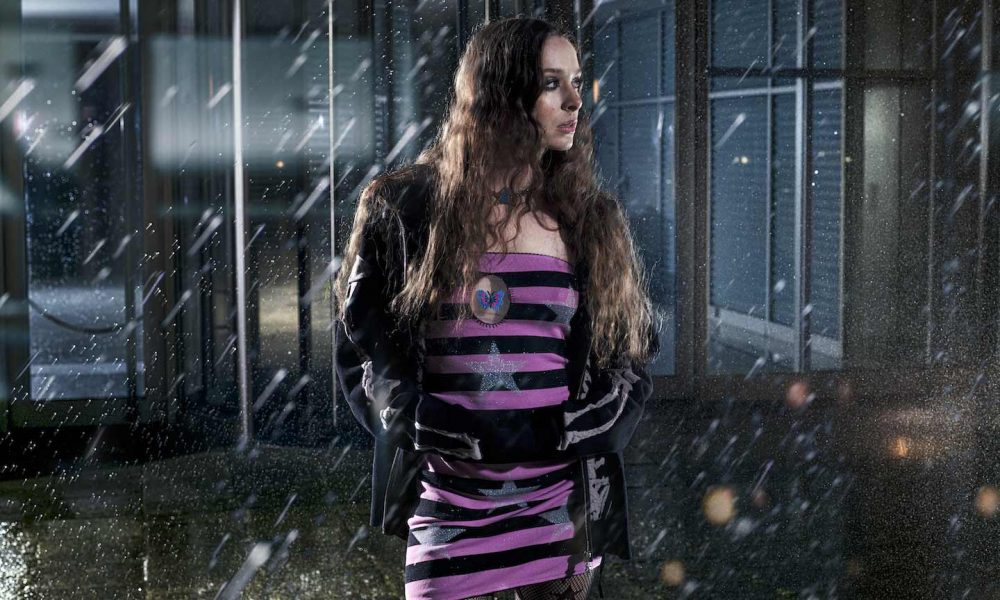 "Am I the Antichrist? How do I sleep at night?" Holly Humberstone asks to usher in a new era of her music. That self-loathing reflection is the opening lyric of her new single, "Antichrist" one of two first looks into her debut album, Paint My Bedroom Black, to be released on 13 October 2023 via Polydor/Darkroom/Geffen and available for pre-order. Fans have eagerly awaited the UK singer-songwriter's debut since her first EP release, 2020's Falling Asleep At The Wheel.
"Antichrist" is one half of a double A-Side single release, alongside the acoustic track "Room Service." Where "Antichrist"  features Humberstone's favored dark and ethereal style, "Room Service" has a softer feel, reflecting on sharing small moments with friends. She first performed the track last week for an intimate crowd of 80 fans in a hotel room.
Holly Humberstone - Antichrist
Humberstone shares her thoughts on both tracks. "Antichrist is about a breakup I went through a couple of years ago… At the time I wrote the song, I remember feeling like I was constantly letting those around me down. Like I was falling short of being there for anyone I cared about. I basically felt like the worst person in the world; like the Antichrist. I really felt that I was toxic to be around, and the guilt and self-loathing that came with that manifested itself in this song."
When it comes to "Room Service," she explains, "I wrote Room Service a little while ago when I'd just started touring full time. I was finding myself constantly stressed out and although I was having fun, I was really missing home and my friends… AlI I wanted to do was to get a hotel room with my best friend, lock the world out and do stupid stuff like order room service. To me, this song is a simple love song to the people I care about the most, and the seemingly basic experiences you share together that can so often be taken for granted."
Pre-order Paint My Bedroom Black.
Paint My Bedroom Black Tracklist
Into Your Room
Cocoon
Kissing In Swimming Pools
Ghost Me
Antichrist
Lauren
Baby Blues
Flatlining
Elvis Impersonators
Girl
Room Service