Holly Humberstone Enlists Jack Steadman On New Version Of 'Friendly Fire'
The collaboration happened during Humberstone's recent London show.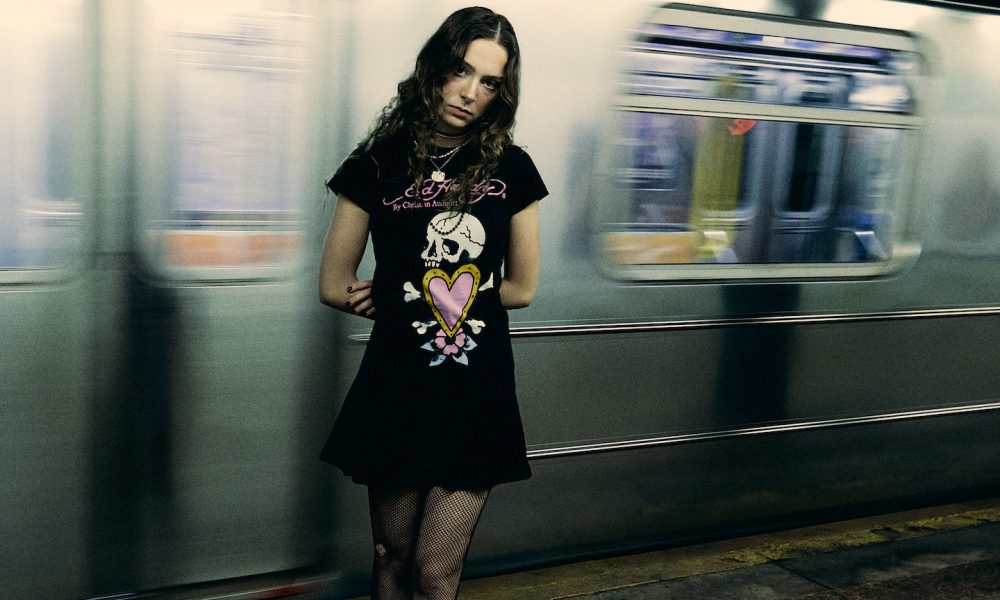 Holly Humberstone has shared a second new version of "Friendly Fire" featuring Jack Steadman of Bombay Bicycle Club. The duet was recorded during her recent show at London's O2 Shepherd's Bush Empire.
In the video, the two are seen harmonizing under the glow of pink lights before a captivated and near-silent audience.
Writing about the collaboration in the description of the video on YouTube, Humberstone described the duet as "a special moment". She also said: "Jack is the coolest thank you for joining me!"
Humberstone had previously teamed up with Griff for an "emotional grim reaper version" of "Friendly Fire" earlier this month as part of a performance recorded at London's Session Arts Club.
Holly Humberstone & Jack Steadman (Bombay Bicycle Club) - Friendly Fire | Artist On The Rise Session
"Friendly Fire" is the closing track on Humberstone's second EP The Walls Are Way Too Thin, which was released earlier this month. The six-track follow-up to last year's debut Falling Asleep At The Wheel is her first release since she signed to Polydor earlier in the year.
The EP has been lauded widely by critics, with The Line of Best Fit describing her as "destined for great things" and DIY pinpointing her as "one of the UK's most exciting acts."
According to Humberstone, the song was inspired by the events of a "very confusing holiday" in autumn 2020. "It was meant to be some time to heal but it became an agonizing period of overthinking about the relationship I was in," she said.
"I was very stressed because I knew the relationship was good and just couldn't understand what was wrong with me or why I was having these weird, confusing feelings. I felt like I needed to get it off my chest and this song was my way of saying 'If I do hurt you in the future then I never meant to and I'm sorry.'"