Holly Humberstone Releases Poignant New Single, 'London Is Lonely'
The BRITS Rising Star winner wrote the song after moving to London from her childhood home.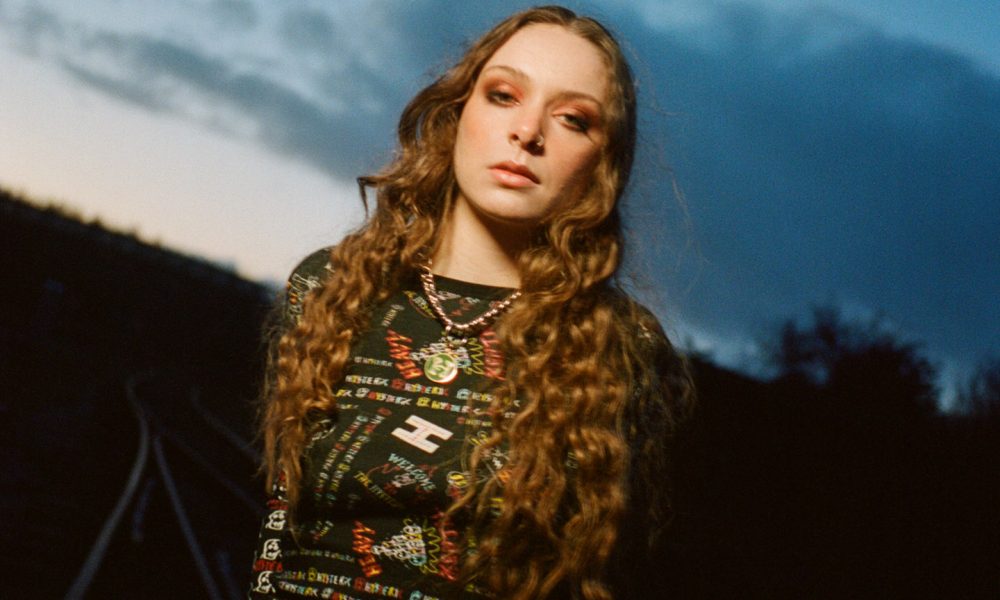 THE BRITs Rising Star of 2022, Holly Humberstone has released her brand new single, "London Is Lonely", her most heartbreaking and poignant song yet, documenting the story of moving to London and feeling disconnected and isolated. You can check the song out below.
The critically acclaimed breakout artist of the year has won fans across the globe for her deeply personal songwriting, to understand "the chaos in my head," and received every accolade a young artist could dream of. Now, Holly has been named the BRIT Rising Star of 2022, following in the footsteps of global superstars including Adele, Florence + The Machine, Sam Fender and Griff.
The huge news was announced by friend and collaborator Sam Fender during their recording of the immaculate acoustic version of his hit song, "Seventeen Going Under" to which, almost speechless, Holly responded : "Are you joking?! Selling out her Kentish Town Forum headline on 6 June and becoming renowned for her stunning intimate live experiences – having performed a version of 'Friendly Fire' at Sessions Arts Club with Griff – the Grantham-born artist will play the biggest stages of her career this Spring, having been personally invited by Olivia Rodrigo to join her mammoth USA tour this spring, with a date at the infamous Madison Square Gardens on 26 April 2022.
Holly Humberstone – London Is Lonely (Live)
"I wrote "London Is Lonely" back in February 2020 right before the pandemic hit here in the UK", Holly Humberstone says. "I had just moved out of my childhood home down to London and had spent the past few months feeling really trapped and alone in my tiny flat with strangers. London felt so intense and although there were so many people around me, I felt even more isolated and like I didn't belong. I kind of lost myself in the city. I didn't exactly know who I was anymore, and so going home and writing felt like my safe space to process everything. It's funny now listening to the song almost two years on, post-pandemic, and feeling like nothing much has changed at all. I'm still trying to find my place here and make it my home and so it felt right to put this song out into the world right now, when so many other people are probably feeling lost right now too."
Having just released her critically acclaimed second EP 'The Walls Are Way Too Thin', about being lost and questioning where you belong, Holly has become the UK's next great songwriting talent. It is the honest storytelling at the heart of Holly's craft that has captured the hearts and minds of fans globally, with "tattoo lyrics" that are specific to her life, from her sisters' struggles with mental health to growing apart from her friends, where within the particular lives the universal.
The EP features Holly's "favourite" BBC A-listed 'Scarlett', the cinematic masterpiece title-track "The Walls Are Way Too Thin", the immaculately beautiful "Haunted House", 1975 collaboration "Please Don't Leave Just Yet", "Friendly Fire", which was performed with Bombay Bicycle Club's Jack Steadman at her O2 Shepherd's Bush Empire headline, and "Thursday", which sits at the poignant heart of the body of work.