Hoobastank Release New Single 'More Beautiful', Album 'Push Pull' Due In May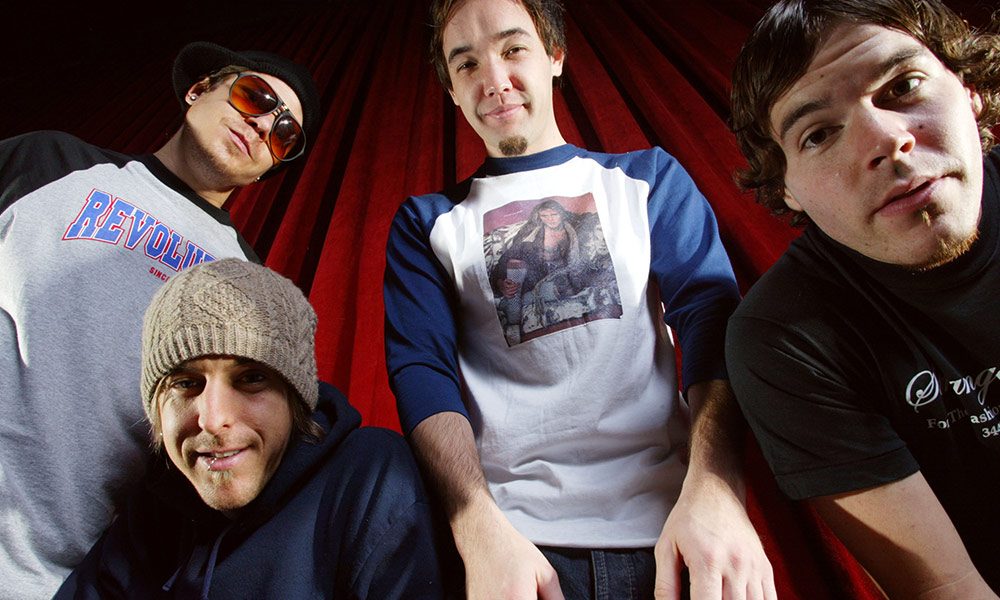 Hoobastank have announced the release of a new album. The follow-up to 2012's Fight Or Flight is titled Push Pull and it is scheduled to be issued on 25 May via Napalm Records.
To mark the announcement, vocalist and guitarist Doug Robb, keyboardist and guitarist Dan Estrin, drummer Chris Hesse and bassist Jesse Charlene have released a lyric video for the record's first single, which is entitled 'More Beautiful'.
Hoobastank - More Beautiful (Lyric Video)
Push Pull, so named for the power struggles and co-dependency that goes on within any long-term relationship – including, but not only, marriage and a rock band – was produced by long-time pal (but first-time collaborator) Matt Wallace at his Studio Deluxe facility in the heart of the band's San Fernando Valley turf.
Dan Estrin told Louder Sound: "We've been doing this from day one because we love it. We didn't do it for money or fame. It was our drug. Didn't need anything more than that. This is still like summer camp for adults. But these days, even my mom asks if there's a hit on the new record."
"We never stopped exchanging musical ideas," says vocalist/guitarist Doug Robb, who co-founded the band with high school classmates, Dan Estrin and Chris Hesse, almost 20 years ago in Agoura Hills, CA, a suburb of Los Angeles he still calls home. "We waited until we had enough material to start recording an album. We love creating music, even if no one else ever hears it."
Hoobastank's first three albums all went either gold, platinum or multi-platinum, The Reason garnering Grammy nominations for Song of the Year, Best Rock Album and Best Pop Performance for a Duo or Group.
Hoobastank - The Reason (Official Music Video)
Push Pull track listing:
'Don't Look Away'
'Push Pull'
'More Beautiful'
'Head Over Heels'
'True Believer'
'Just Let Go (Who Cares If We Fall)'
'Better Left Unsaid'
'We Don't Need The World'
'Buzzkill (Before You Say Goodbye)'
'Fallen Star'
'There Will Never Be Another One'
Explore Our Hoobastank Artist Page. 
Format:
UK English