Watch Ian Gillan's Orchestral Take On Deep Purple's 'Strange Kind Of Woman'
The album and Blu-ray feature performances from Gillan's orchestral 2016 tour of Eastern Europe with a band including Purple colleague Don Airey.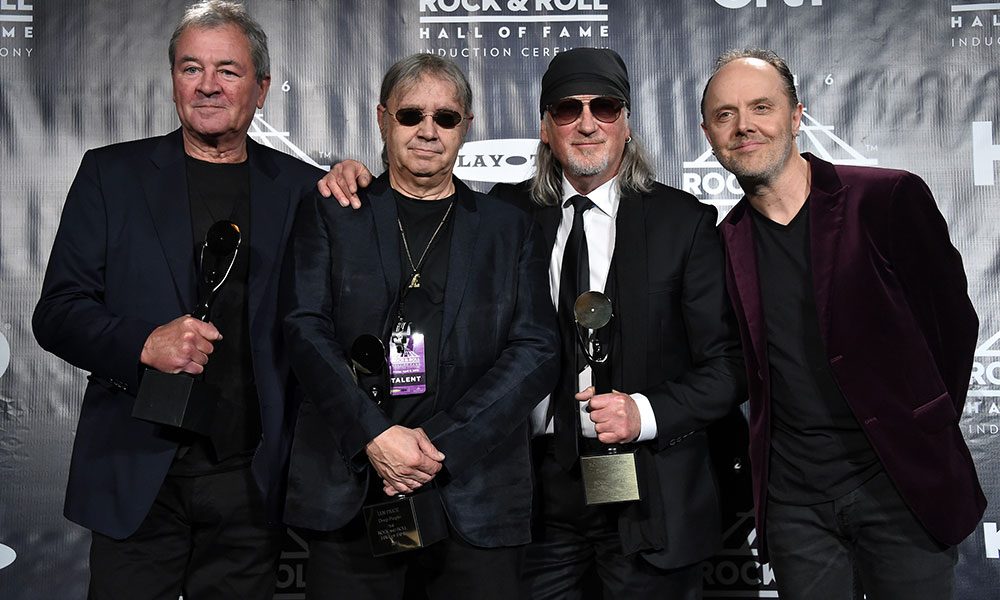 Deep Purple frontman Ian Gillan will have the new live album Contractual Obligation released by earMUSIC on 26 July. It features a series of performances during his tour of Eastern Europe in late 2016 with the Don Airey Band, named for his keyboard-playing Purple colleague.
From the show in Moscow, here's their version of Purple's 1971 single and UK top ten hit 'Strange Kind Of Woman' includes masterful contributions from Airey and lead guitarist Simon McBride. They're accompanied, as throughout and as on each show, by a local orchestra.
Ian Gillan "Strange Kind Of Woman" (Live from Moscow) - "Contractual Obligation" out now!
The dates came a few months before the release of Deep Purple's inFinite album, their 20th studio set, which came out in April 2017. The set list featured both songs from Gillan's solo catalogue and a number of Purple classics, also including 'Lazy,' 'Perfect Strangers,' 'Hush' and 'Black Night.'
Here's a taste of how 'Strange Kind Of Woman' sounded on stage soon after its first release, as performed in Osaka and featured on the classic 1972 live album Made In Japan. Crediting the entire band as songwriters, the song followed Purple's major UK singles chart success with 'Black Night.' It wasn't part of the Fireball album that followed later in the year, although it was included in the North American versions of that release.
Strange Kind Of Woman (Live From Osaka,Japan/1972 / 1998 Digital Remaster)
'Strange Kind Of Woman' was part of the band's set when they played the aforementioned Osaka show in mid-August 1972. Thus it was included on Made In Japan when that debuted in British record shops in December that year, and the following April in America. After their dates in Osaka and Tokyo, the band started the North American leg of that Machine Head tour before heading home for late September and October dates. Then it was back across the Atlantic for yet more shows to round off an intense year, with 'Strange Kind Of Woman' by now a firm live favourite.
Explore our Deep Purple Artist Page.
Format:
UK English