Inhaler Announces Biggest Headline Show To Date At Dublin's 3Arena
The band will be supported by Blossoms and Soak at the show at the huge indoor venue on November 11.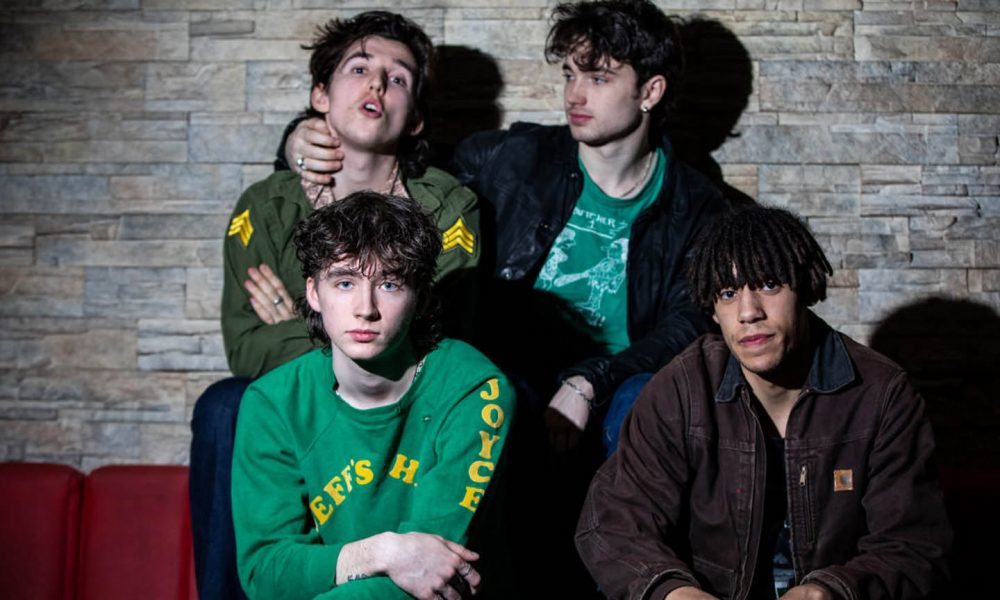 Inhaler has announced a massively special live homecoming show at Dublin's 3Arena to conclude its 'Cuts & Bruises' World Tour.
The show marks the Dublin quartet's biggest headline show to date. They will play the huge venue on November 11 with very special guests, Blossoms and Soak. Tickets for the show are now available.
The band said in an official statement, "We never thought when we started a band, we'd be saying this but we're taking 'Cuts & Bruises' to the 3Arena in Dublin for our final show of the year and there's no better place for us to end it than at home.
"We've had the best of times travelling around the world and seeing you all these past few months. This is going to be our last gig for now, so we want this night to be a celebration of all of you who have been with us the last few years.
The Dublin 3Arena show in November will round off 10 months on the road for Inhaler in support of its second album, Cuts & Bruises. The band played their biggest headline tour of the UK this year alongside an extensive tour of Europe with Arctic Monkeys and North America.
Inhaler's second album, Cuts & Bruises, was released on February 17. The band worked with its long-term collaborator Antony Genn on the record, which features the singles "If You're Gonna Break My Heart," "Love Will Get You There," and "These Are The Days."
The songs took shape over Christmas 2021 at the band's Dublin rehearsal space, The Nunnery. "It was just the four of us jamming in the live room and trying to come up with ideas on the spot," bassist Robert Keating said in a press release. "Playing live for a few months beforehand really helped shape what kind of direction we wanted to take it in."
"The subject matters of the songs are still all about coming-of-age stuff – the standard stuff you write when you're a teenager," added vocalist and guitarist Elijah Hewson. "But it also became a little bit more about being in a band. These songs are less about the world around us and more about what's going on inside Inhaler."