Inhaler Turns Its Lens Inwards On Second Album 'Cuts & Bruises'
The record follows the band's chart-topping debut album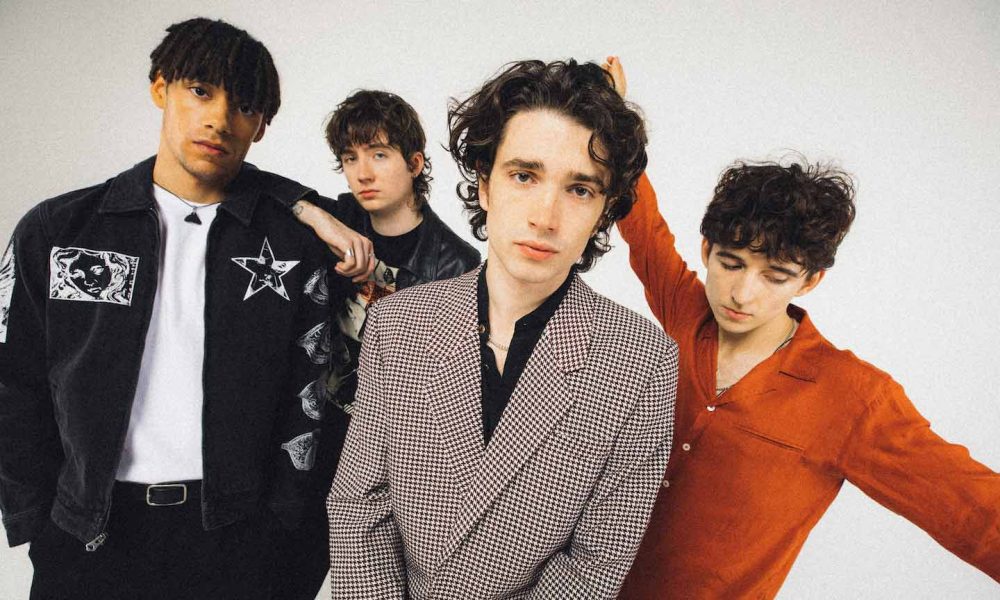 Inhaler has released its eagerly-awaited second album, Cuts & Bruises, today (February 17), turning its lens inwards to reflect on itself.
The Dublin band worked with its long-term collaborator Antony Genn on the record, which features the singles "If You're Gonna Break My Heart," "Love Will Get You There," and "These Are The Days."
Cuts & Bruises took shape over Christmas 2021 at the band's Dublin rehearsal space, The Nunnery. "It was just the four of us jamming in the live room and trying to come up with ideas on the spot," bassist Robert Keating said in a press release. "Playing live for a few months beforehand really helped shape what kind of direction we wanted to take it in."
"The subject matters of the songs are still all about coming-of-age stuff – the standard stuff you write when you're a teenager," added vocalist and guitarist Elijah Hewson, the band's principal lyricist. "But it also became a little bit more about being in a band. These songs are less about the world around us and more about what's going on inside Inhaler."
Inhaler - Perfect Storm (Official Lyric Video)
The album follows the band's acclaimed debut record, It Won't Always Be Like This, which arrived in 2021. That LP stormed to the top of the charts in both the UK and Ireland and became the fastest-selling debut album on vinyl by any band this century. Adding to its list of feats, Inhaler became the first Irish group to top the Album Charts with a debut record in 13 years.
Meanwhile, the band will embark on a run of sold-out UK dates later this month before heading to the US for a month-long headline tour. After that, they will join Arctic Monkeys on its European tour ahead of Inhaler playing its biggest UK headline shows to date at Manchester's Victoria Warehouse on May 19 and London's O2 Academy Brixton on May 20.
Cuts & Bruises tracklist:
1. Just To Keep You Satisfied
2. Love Will Get You There
3. So Far, So Good
4. These Are The Days
5. If You're Gonna Break My Heart
6. Perfect Storm
7. Dublin In Ecstasy
8. When I Have Her On My Mind
9. Valentine
10. The Things I Do
11. Now You Got Me