J Balvin Enlists Jay Wheeler For New Song And Video, 'Otro Fili'
'Otro Fili' comes with a visual directed by Jose-Emilio Sagaró.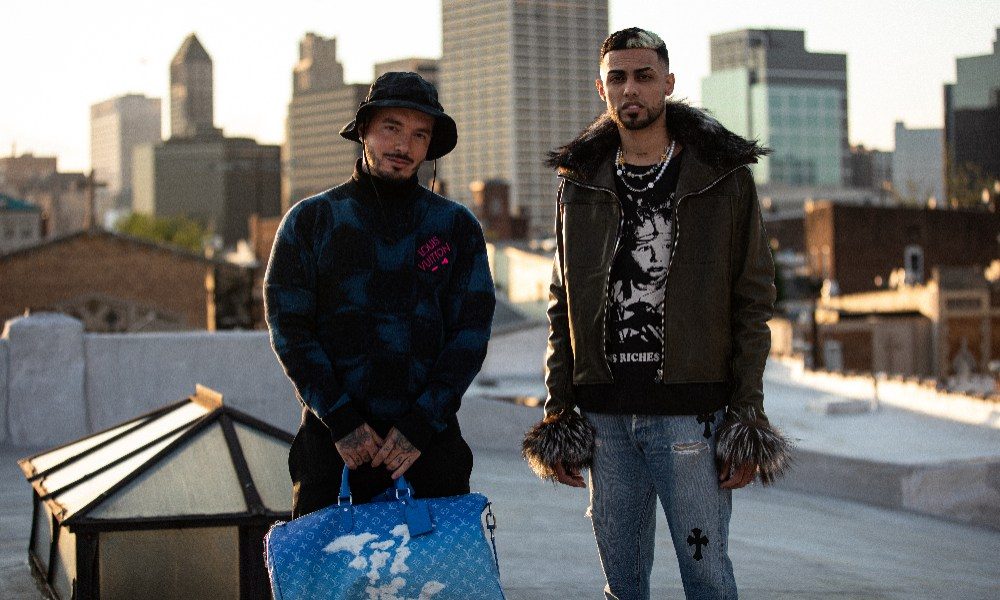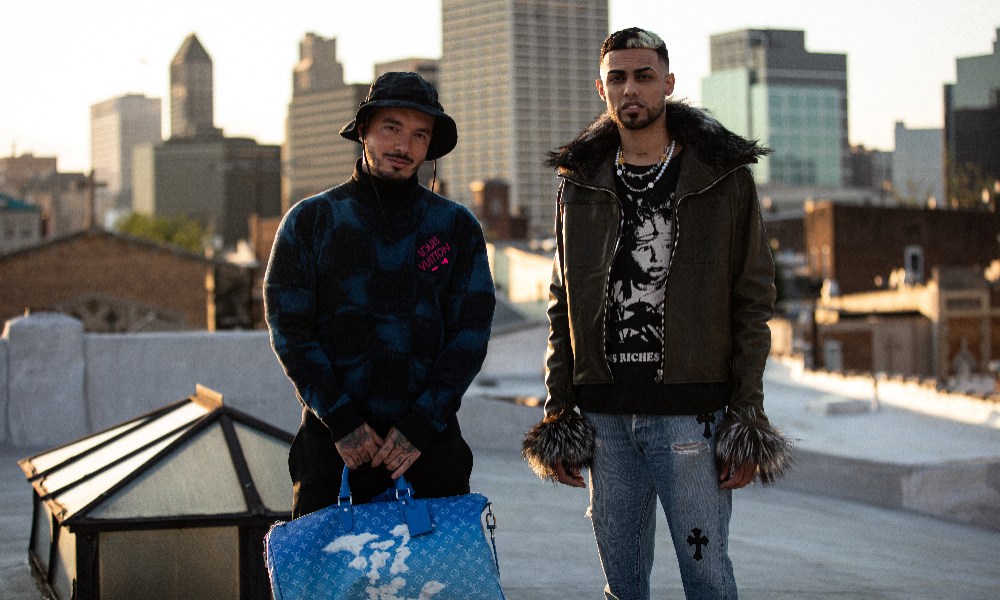 J Balvin has teamed up with Puerto Rican artist Jay Wheeler for a new song and video "Otro Fili." The track finds Balvin stepping into Wheeler's world and is the product of Balvin reaching out to Wheeler about collaborating on a heartbreaking ballad after initially hearing his music.
The visual is directed by Jose-Emilio Sagaró, who also directed "¿QUE MÁS PUES?," captures the narrative of a man's spiral after losing the one he loves.
J Balvin continues to heat up following the release of his collaboration with Argentinian singer María Becerra, "¿QUE MÁS PUES?." The single is currently climbing up Spotify's Top 50 Global Chart after arriving as No.1 on Spotify's Global Song Debuts and the video currently at 25M views on YouTube, trending on the platform in 16 countries and worldwide at No.4. "¿QUE MÁS PUES?" – which roughly translates to "What More Then," sees the duo take on the role of jilted lovers in the Jose-Emilio Sagaró-directed visual, as they confront each other at a not-so-romantic New York City shipyard.
"No es personal, pa' novio no has nacido," Becerra sings. "Me tuviste mucho tiempo, fuiste distraído Y ahora, ¿qué más pues? Me he ido." Roughly translated, that's "It's not personal, you weren't born to be a boyfriend/ You had me for a long time, you were distracted/ And now what? I'm gone."
The new songs also continue #TiempoDeBalvin (Balvin's Time), a hot-streak period for the artist who recently won Latin Pop/Reggaeton Artist of the Year at the iHeartRadio Music Awards, was nominated four times at this year's MTV MIAW Awards, and announced a third weekend of his sold-out NEÓN festival in Las Vegas. J Balvin also released his documentary, The Boy From Medellín, on Amazon Prime Video, and shared his song "7 De Mayo" from his forthcoming album. It was also recently announced that he will be headlining New York City's Governor's Ball this September.
J Balvin Tour Dates:
8/13 – Rosarito, Mexico @ Baja Beach Festival
8/20 – Rosarito, Mexico @ Baja Beach Festival
9/3 – 9/6 – Las Vegas, NV @ NEÓN
9/16 – 9/19 – Las Vegas, NV @ NEÓN
9/24 – Queens, NY @ Governors Ball Music Festival
10/1 – Miami, FL @ Uforia Mix Live
10/29 – San Francisco, CA @ Outside Lands Music & Arts Festival
2022:
1/16 – Los Angeles, CA @ CALIBASH