Bar-Kays' James Alexander To Be Honored With Memphis Street Renaming
The ceremony will take place on April 24 in Alexander's Memphis neighborhood of Soulsville USA.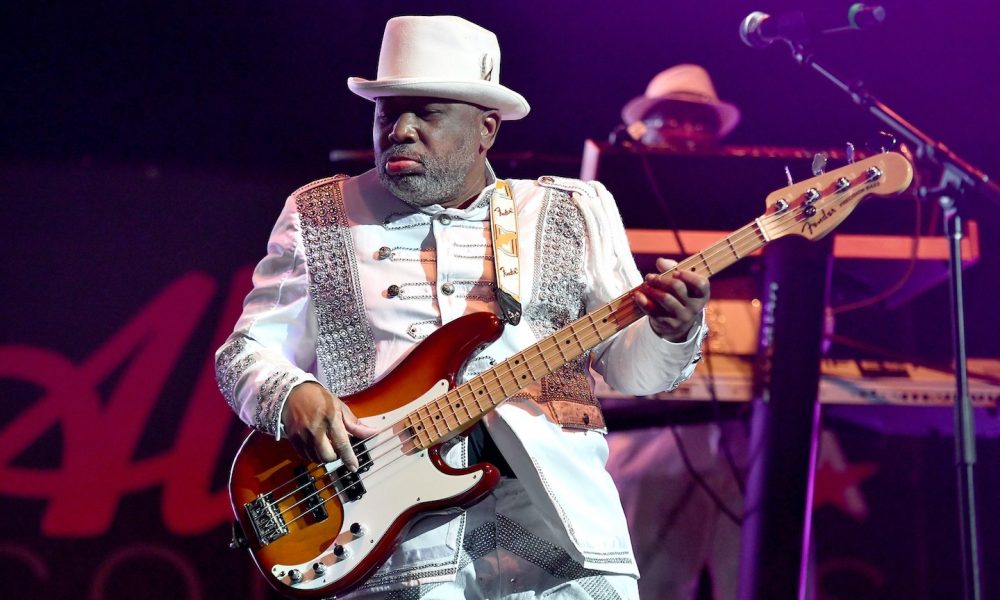 James Alexander, the sole surviving member and co-founder of funk pioneers the Bar-Kays, is to be be honored with the renaming of the Memphis street on which he was born, Stafford Avenue, as James E. Alexander Avenue.
The ceremony will take place on April 24 in his Memphis neighborhood of Soulsville USA, where Alexander's childhood home was at 898 Stafford, one block from the former home of Stax Records on E. McLemore Ave, where the Stax Museum of American Soul Music stands today.
The event will commence at 3pm on Sunday, April 24, and feature live music, food, speakers, special guests, and more surprises. Free and open to the public, it will be held on the grounds of the New Zion Missionary Baptist Church at 1210 College Street, Memphis, TN 38106.
The ceremony recognizes Alexander's contribution to the wider world of funk and soul and with the Bar-Kays, Otis Redding's Stax touring band and major R&B stars in their own right. He was the only member of the group who was not aboard the aeroplane that crashed in December 1967, killing four of his five bandmates, Redding, and his road manager.
Aged only 17, Alexander then had to identify the bodies of the band members lost in the crash, as well as that of Redding. Bar-Kays trumpeter Ben Cauley was the sole survivor of the accident. He died in 2015.
'What it means to be a Memphian'
The street renaming resolution was sponsored by Memphis City councilman J.B. Smiley, who says: "Mr. Alexander has blazed a trail worth following and opened doors for many. He is a fine example of what it means to be a Memphian."
"I am absolutely in awe about the renaming of the street I grew up on, Stafford Avenue, to James E. Alexander Avenue," said the musician. "Words can't even express what I'm feeling right now about this kind of recognition. I think it's just amazing to receive this accolade."
It was the Bar-Kays' instrumental pop and soul smash in 1966 with "Soul Finger" that prompted Redding to choose them as his touring band. Alexander and Cauley reformed the line-up after the crash, adding former Temprees lead singer Larry Dodson; Cauley left in 1971, going on to work with such artists as B.B. King, Levon Helm, Keith Richards, and Boz Scaggs.
Shake Your Rump To The Funk
Alexander played bass on Isaac Hayes' Oscar-winning "Theme From Shaft," and the Bar-Kays played at the celebrated Wattstax festival in Los Angeles in 1972. Through the 1970s and early 1980s, he was a key part of the group's huge success on Volt, Stax, and later Mercury, with gold-certified albums such as Flying High On Your Love, Injoy, and Nightcruising, and major hit singles including "Shake Your Rump to the Funk," "Too Hot To Stop," and "Move Your Boogie Body."
Alexander and the reformed Bar-Kays have continued to be in demand as a touring group. They were inducted into the Memphis Music Hall of Fame in 2013 and the National Rhythm and Blues Music Hall of Fame in 2015. Alexander is also the father of the celebrated hip-hop and R&B producer-artist, Phalon "Jazze Pha" Alexander.
Listen to the best of the Bar-Kays on Apple Music and Spotify.